Hurricane Fiona recovery: How you can help regenerate the ecosystems protecting our Island
'It could have been worse!' This is the sentiment lingering in the minds of many Islanders after Hurricane Fiona hit the Island as a powerful post-tropical storm on September 23-24, 2022. Those who saw iconic sand dunes disappear and swaths of forested areas flattened by the winds witnessed the immediate impacts of one of the most damaging events in recent Island history. Nevertheless, the team at Island Nature Trust is striving for a more positive outlook and a regenerative way forward that can give hope to all Islanders.
Nature Provides: The ecosystems that protected us during Hurricane Fiona
It's important to recognize that nature did it's job! Intact ecosystems shielded us from the worst effects of this storm.
There certainly is a sense of sadness when Islanders see their sand dunes eroded and stands of fallen trees, but these natural systems were what protected us from the worst effects of Hurricane Fiona. Here is how these dynamic ecosystems have protected us and continue to do so.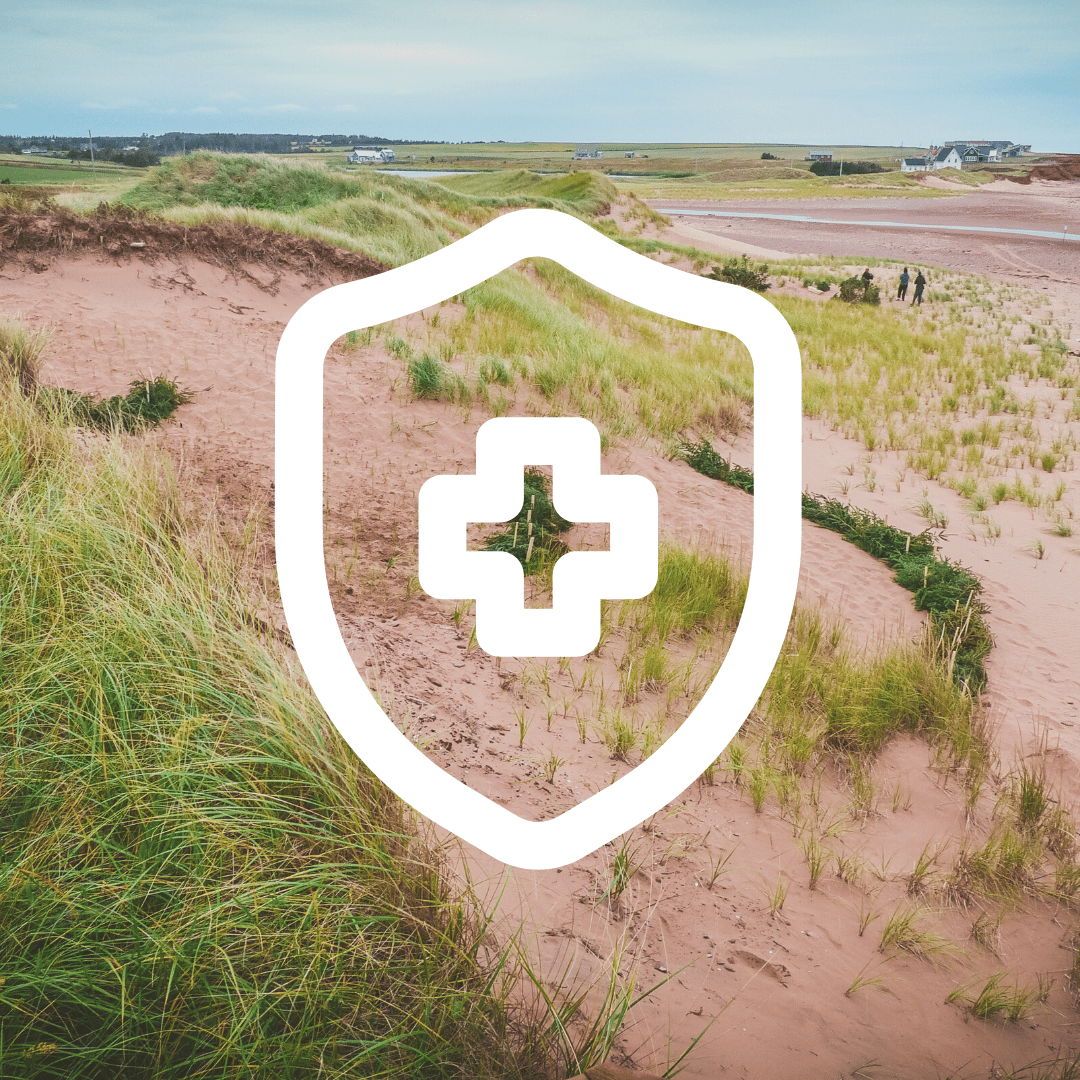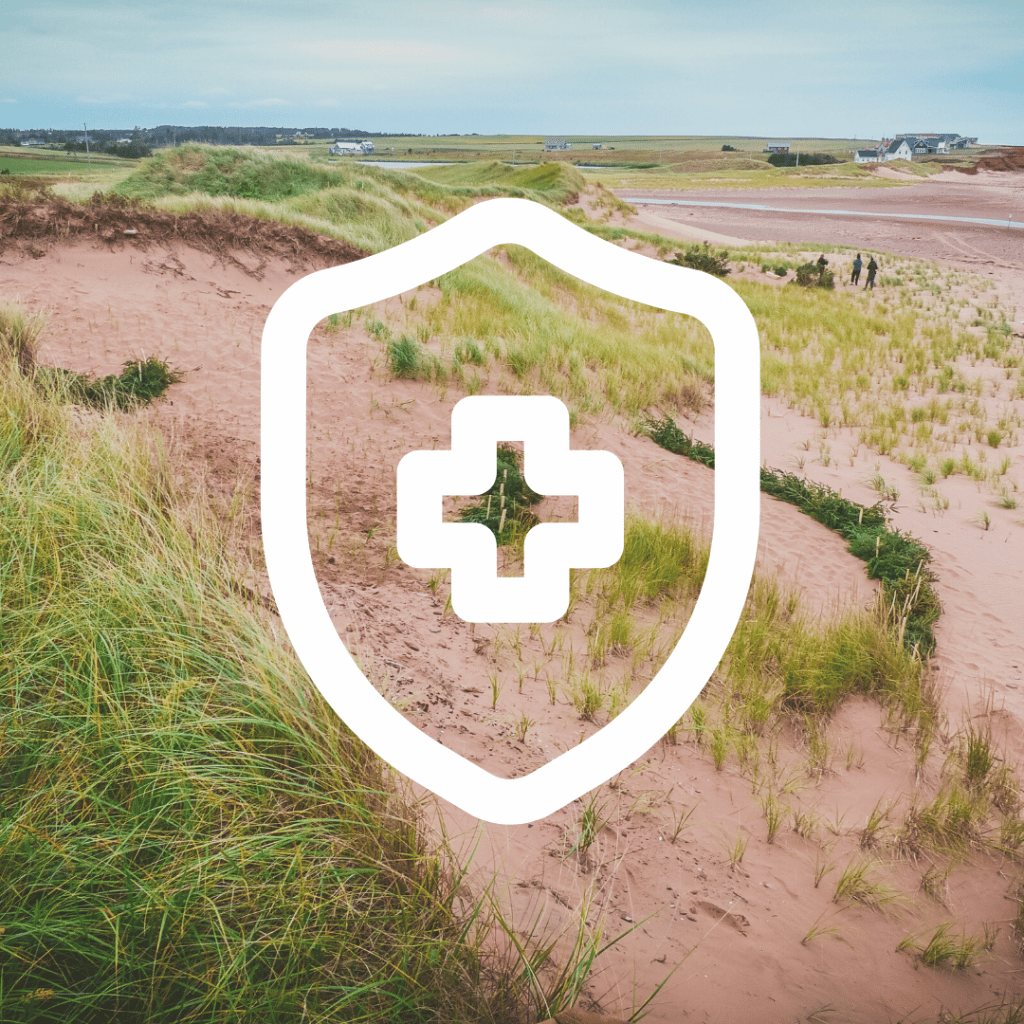 The Island's Shield
Our coastline is shielded from potentially catastrophic storm surges by the Island's intact dune systems and krummholz forests. The before and after photos of dune loss on the North shore are shocking, but these iconic ecosystems have protected us all. Home to marram grass and other native plants, healthy dune systems are constantly shifting and act as buffer zones between vulnerable land behind them and the onslaught of the sea.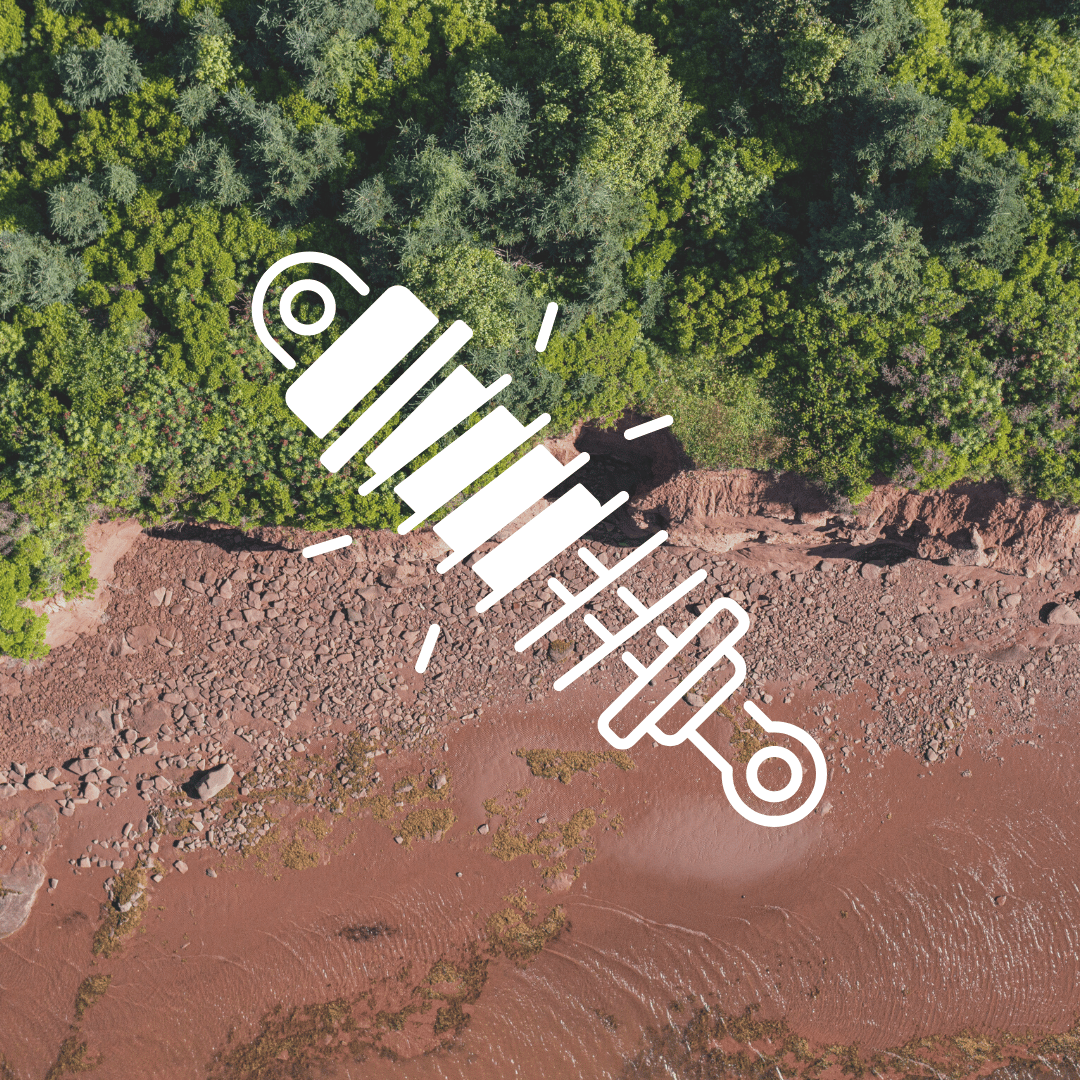 The Island's Shock Absorbers
In addition to providing a home to a wide range of flora and fauna, healthy, intact forest stands prevent erosion, filter and store water, regulate temperatures, and provide cultural benefits. As wind breaks, they absorbed much of the storm's destructive energy during Hurricane Fiona. Imagine an island without healthy forest stands – homes would take the full force of the winds. There would be nothing to act as shock absorbers.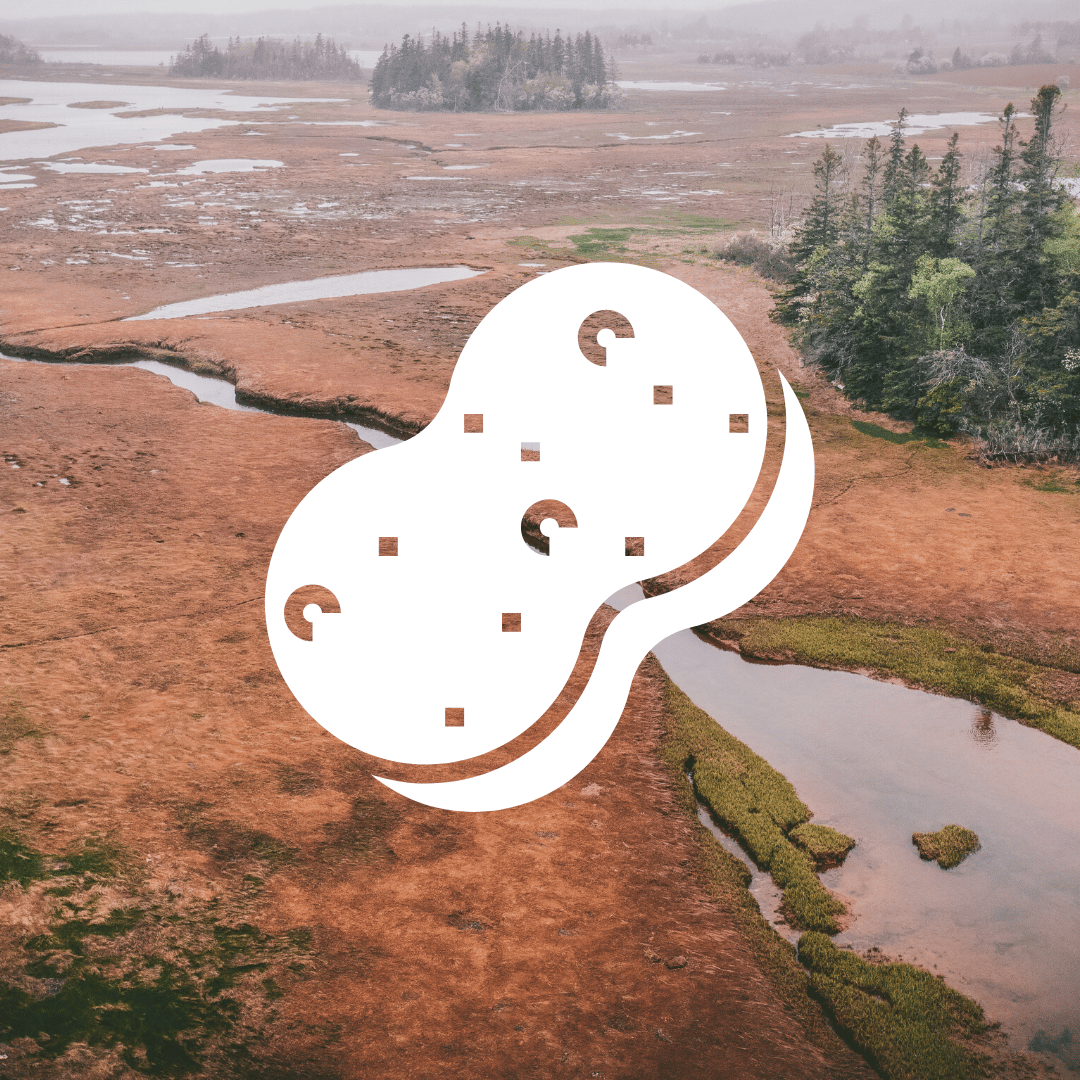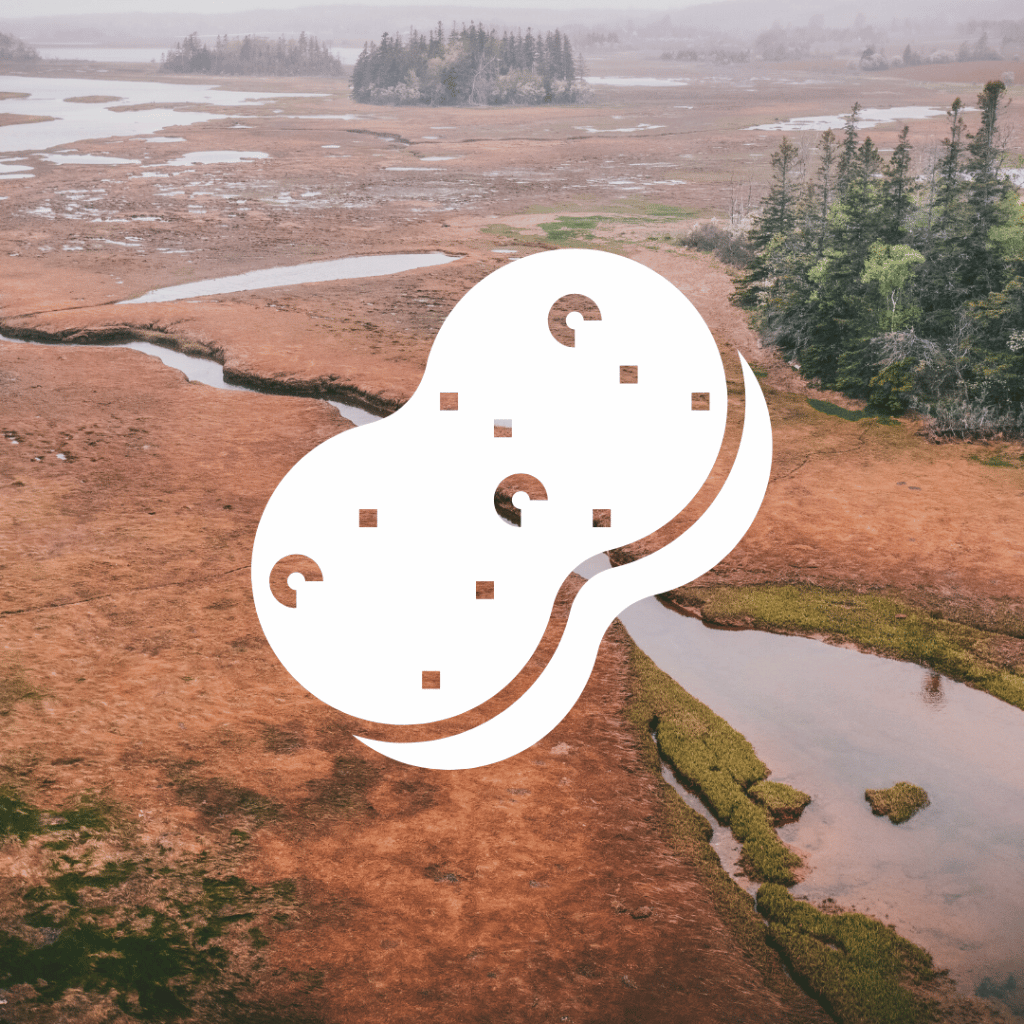 The Island's Sponge
One of the many ecosystem services provided by wetlands is storm protection, which absorbs the wave energy thus dampening storm surges. They slow the speed of wind and flood waters before they reach our properties further inland. Flood and wind damage in those areas around our coast where we have in-filled wetlands and built infrastructure can be more prevalent during major weather events.
Impact Assessment: The long road to regeneration
In order to support the regeneration of the ecosystems that protect our communities from extreme storm events, staff will conduct impact assessments to inform management plans across the Trust's 66 natural areas over the next several months.
Now is the time to give nature space and time to regenerate. It's vital that our Island's ecosystems are allowed to rebuild, recover and regenerate so that they can continue to protect us from destructive storms in the future. Concerning our coastline, we work to foster education on the importance of people staying off the dunes. In our forests, we cut down dead trees that are leaning or hung up in the canopy. The wood is either laid flat to decompose, which rejuvenates the soil, or it is used to build brush piles, which provide wildlife habitat. This opens the canopy, allowing light to reach the forest floor, where it once didn't, and facilitates natural regeneration. Where necessary, we will help this process along with strategic seeding and planting of native species to enhance biodiversity.

The reality is that we need to facilitate rather than fix. It's a human tendency to want to 'clean-up' as quickly as possible. However, cleaning-up and removing fallen trees from natural areas will do more harm than good to the ecosystems that need time to regenerate so they can continue protecting us. Also, doing work too soon after a natural disturbance event like this may pose a risk to human safety, as trees will continue to settle and fall over the winter.
---
Ways to help: Donations
Post-Fiona stewardship work will cost time and money, so Island Nature Trust is asking Islanders for help.
By donating to Mend A Patch you are supporting the natural areas that helped protect us during Hurricane Fiona.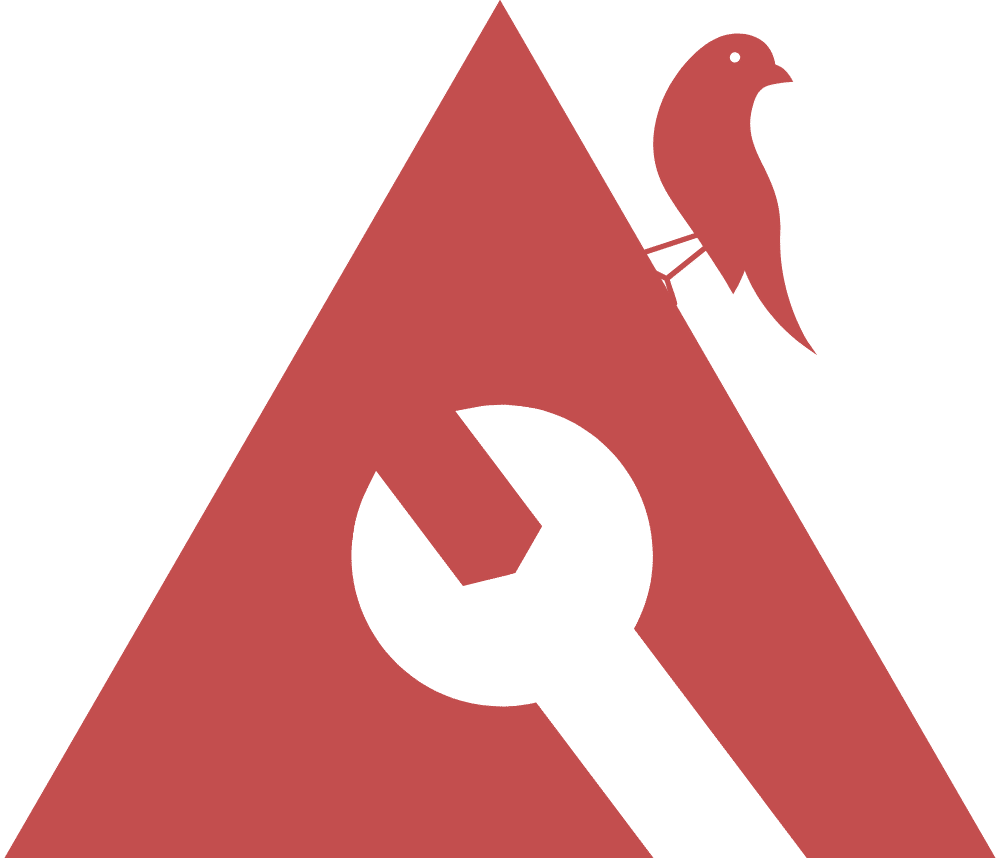 Ways to help: Volunteering
Since Hurricane Fiona, Island Nature Trust has had an outpouring of offers to help with the cleanup – thank you! We truly appreciate your support. For those of you wanting to donate your time toward stewardship efforts, please reach out to our Engagement team here so we can take your information and add you to our contact list.
Over the coming months, our Land Stewardship Team will be busy across the province assessing damage at all of our protected natural areas and clearing footpaths in order to re-open them for public access. While it will be an ongoing process, we are confident in the abilities and skills of our trained staff. We will be sure to reach out if extra hands are required for any of this work, where necessary and when it is safe to do so.
More about stewardship
With great land comes great responsibility, making stewardship pivotal to conserving nature's patches.
Once we acquire land, we don't just leave it alone. We actively take care of it. With over 65 patches of land across the Island (and growing), that's a lot of maintenance. Donating to the stewardship fund, is an investment that we draw from on an annual basis to help pay for planting native trees and shrubs, trail maintenance, surveying and other important work.
Donate to Mend A Patch to help us steward & restore a network of Natural Areas.