Enjoy nature as a learning experience
Prince Edward Island is the most densely populated province in Canada, yet retains a predominantly rural feel. Nowhere on the Island is far away from a coast or a forest, but those places have also lost a good deal of their wildness because they are not remote.
We recognize that people are intimately connected with nature and not separate from it. With terms like "nature deficit disorder" becoming common place and the Japanese practice of forest bathing gaining in popularity, it is clear that many are recognizing and feeling a disconnect from the natural world. Island Nature Trust has a constitutional mandate to educate and engage Islanders in nature, for the well-being of both people and nature.
In the last few years, Island Nature Trust's outreach focus has moved to immersive nature education and skills training support for our fabulous volunteers. Our strategy is that, young and old, we all retain knowledge more effectively when we are immersed and using all of our senses in the learning experience. We hope that the messages children, youth and adults receive through our programs will carry with them for the rest of their lives. If you don't love it, you won't protect it. It is through a deep connection to nature that conservation begins.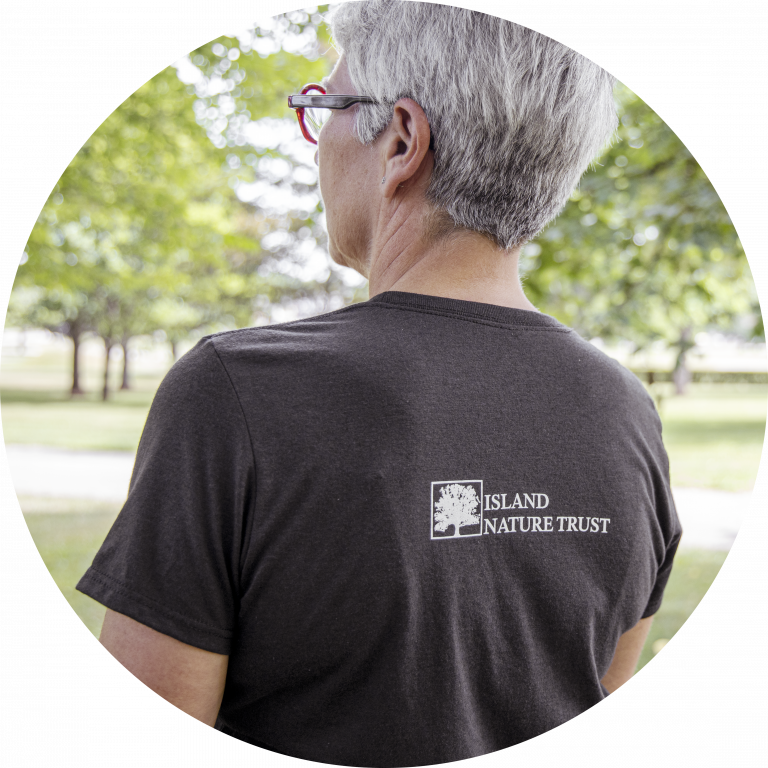 What It Means To Be A Member
Membership is integral to how Island Nature Trust works. We were founded by a small group of Islanders who saw the pressing need for an independent, private, action-oriented land trust.
Our members continue to keep us grounded in the communities of Prince Edward Island, understanding rural histories, landscapes and local needs.
For a small fee, you can become a member and contribute to the strength of Island Nature Trust. Our properties are protected forever, and we intend to be around that long to steward them! Your membership gives us strength in numbers and shows governments, policy-makers, philanthropists and others that we are here to stay, stewarding land for wildlife and future generations.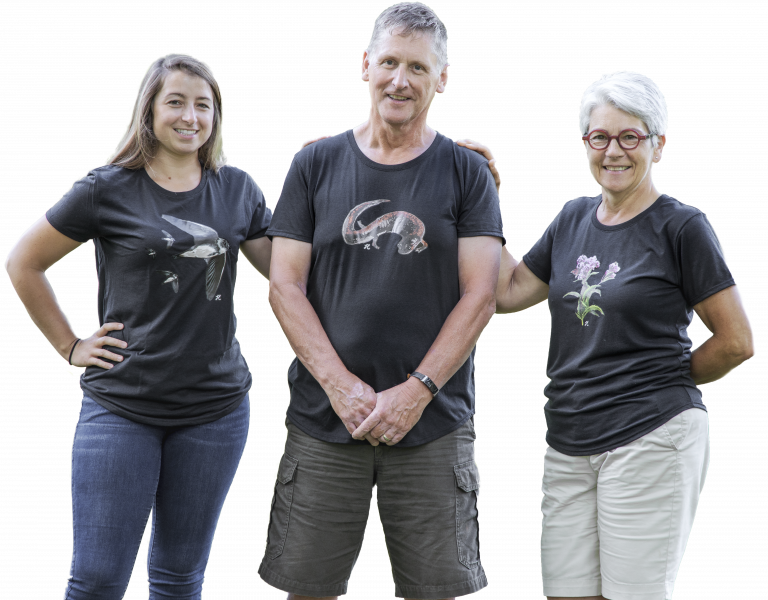 The Journey To Becoming A Guardian
There are many ways you can contribute to the work we do. The most tangible way to get involved is to sign up for one of our volunteer programs.
Our volunteers assist with protecting species at risk, monitoring our natural areas, carrying out stewardship activities, and hosting special events. Whether you prefer a walk on the beach, a hike through the woods, digging up invasive species, or learning more about the natural history of our island, we have a volunteer opportunity for you!
INT's Piping Plover Guardian Program was initiated in the early 1990s by a handful of concerned volunteers. Since 1995, INT has been coordinating the program which monitors and protects piping plovers on provincial beaches. Piping Plover Guardians protect Endangered piping plovers from human disturbances, educate beach users on the plight of piping plovers, and monitor nests on the north and southeastern shores of PEI in the spring and summer.
Volunteers choose a plover beach they wish to monitor – often this is a beach they live close to or visit frequently. Volunteers visit their beach on a daily-weekly basis and report their observations back to us.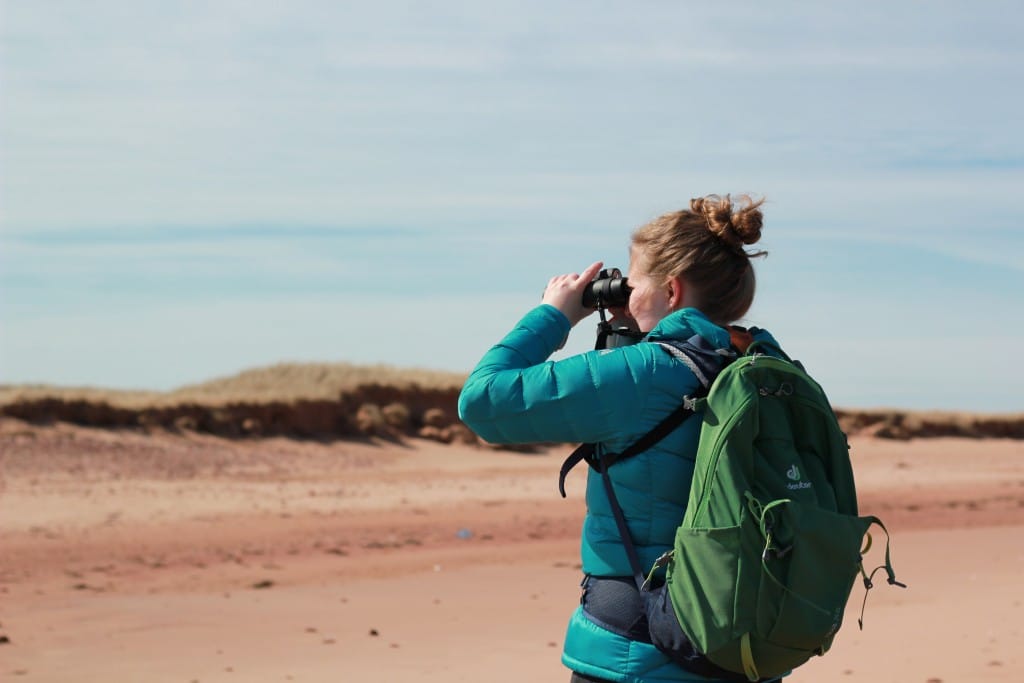 Volunteer Plover Guardians are given training on how to identify piping plovers and other shorebirds by our Coastal Species-at-risk Coordinator Sarah Hirtle. Guardians learn how to minimize disturbance to the birds while monitoring, and how to provide an educational opportunity to beach users in a non-confrontational way. Want to learn more about our Piping Plover Guardian volunteer program? Send Sarah a message or click the button below.
---
Conservation Guardian volunteers are our eyes and ears on the ground in our natural areas.
Their dedication is what keeps our stewardship mission alive.
With a small staff and 58 natural areas across PEI, it can be challenging for us to monitor all of our properties on a regular basis. That's why we rely on local volunteers to monitor our properties and report their observations to us.
Conservation Guardians report on human use and disturbance of natural areas, wildlife sightings, and rare and invasive species observed. Regular training events are offered to our volunteers to help them build and improve their plant and wildlife identification and other outdoor skills.
Our Land Stewardship team is responsible for training events that typically happen during the summer months when we can gather outside. Conservation Guardian volunteers are asked to commit to monitoring their natural area at least once per year but are encouraged to visit as often as they wish.
Want to learn more about our Conservation Guardian volunteer program? Send a message to our team,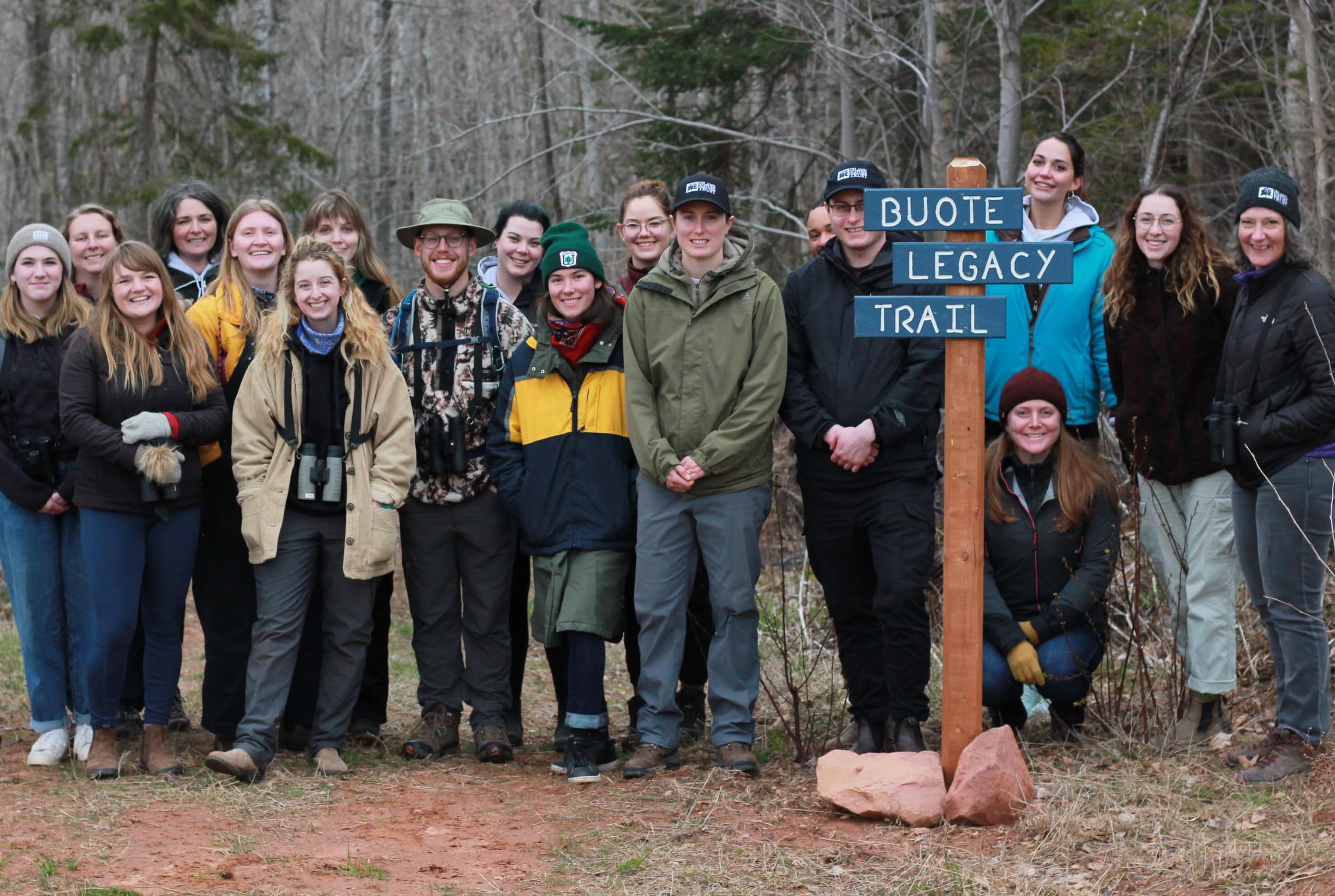 Sign up
To Our
Newsletter
Be the first to know about
future events, news and
campaigns.
Other Volunteering Opportunities
For those who cannot commit to a long-term stewardship guardians' program or who are limited in ability to contribute outdoors, there are other means of donating your time to Island Nature Trust.
We are so thankful for your support! Here are some other options to consider.
Bennett Birding Classic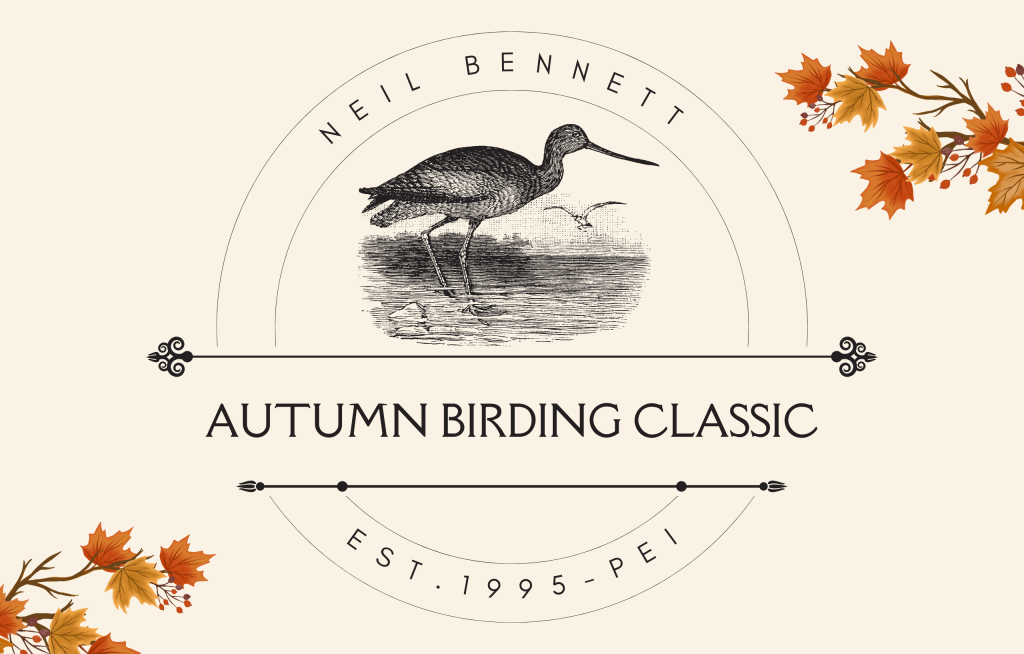 "For the Backyard Birder who wants to venture a little further afield."
The Bennett Birding Classic is a joint activity of the Natural History Society of PEI and Island Nature Trust named in honour of the late Neil Bennett, a passionate Island naturalist. Neil was integral to the early success of the PEI Piping Plover Guardian Program as a volunteer and was also a member of Island Nature Trust's Board of Directors for a time.
The Bennett Birding Classic is an opportunity to get involved in bird watching at any level. The Classic is held every September and also helps to gather important information on fall species in PEI, while raising funds to secure their habitat.
Teams can travel to any part of PEI and spend up to 24 hours in the quest to find as many species as possible. Teams will compete to break the autumn record of 107 species found.
Individuals may enter a team or join an existing team. Teams collect pledges, all of which go towards protecting and managing bird and wildlife habitat on PEI. If you would like to enter or join a team, or would like more information on the event, please visit the event registration page or contact us!
Interested in taking part in the Bennett? Submit your details in this form and we will alert you via email when registration for the coming year is open.
Board of Directors and Governance Committees
If you prefer to contribute your time to planning and governance, we always appreciate the input of fellow conservationists to our board and committees. New board members are elected at our September Annual General Meeting. There are also a number of Committees that make recommendations to the board on matters related to policy, land management, land acquisition, investments and more. These committees are often a mix of board and non-board members of Island Nature Trust.
An Urgency To Preserve Shorebird Ecology
According to the 2012 report on the state of Canada's birds, "Shorebirds need urgent action". The report states that as a group, shorebird species have declined by almost 50%. This figure is staggering.
Over the years, Island Nature Trust has worked to raise awareness about shorebirds and the general decline of this amazing group of long-distance travellers. Although most shorebirds breed in the high Artic and winter in southern climes, many pass through Atlantic Canada during spring and fall migration. The mud flats where they may be seen feeding during fall migration are absolutely essential as re-fuelling spots on their epic journeys.
When resources permit, we host shorebird identification workshops and recruit and train those interested in volunteering for the Atlantic Canada Shorebird Survey. For more information on the Atlantic Canada Shorebird Survey, please visit https://www.canada.ca/en/environment-climate-change/services/bird-surveys/shorebird/atlantic.html
For Teachers: Beach-Dune Ecosystem Module
Limited offering to grade 7 classes, subject to availability of funding
PEI is well known for its beautiful beaches, which attract hundreds of thousands of visitors every year. Our coast is a dramatic combination of soaring red cliffs and sandy beaches backed by extensive dune systems. The sandy beaches, dunes, and barrier islands that lie along the shore offer natural beauty, but also services – they buffer coastal communities from storms, help with flood control, improve water quality and provide habitat for commercially important fish and shellfish species as well as other wildlife. These areas are integral to the culture and resilience of the rural communities of PEI.
Beaches are also an important place for recreation for those who have grown up on PEI, and as such most people feel deeply connected to the shore from a young age. We believe it is important to foster that connection and expand upon the way that people view the beach. This is not only a place to recreate, but also a dynamic, diverse ecosystem that we share with other species and that needs our protection.
Coastal development and vehicle and foot traffic on sensitive dunes can change the physical structure of these systems and compromise their ecological function. The wildlife that breed and feed at the shore are also threatened by predators attracted by litter, loose pets, and a variety of recreational activities that take place at the shore.
To promote sustainable use of these important places, Island Nature Trust has partnered with local watershed groups and intermediate schools in western and central PEI. The grade 7 science curriculum, with its focus on ecosystems and forces of weathering, is perfectly suited to learning about a fragile habitat that lies in these student's communities. Youth at this age are also able to understand the depth of connectedness between human actions and the health of their local environment.
During this program, students participate in two interactive in-class sessions that encourage decision making and critical thinking about beach-dune ecosystems, and engage students in finding creative solutions to local challenges. A field trip to a nearby beach provides hands-on experiential exercises using science-based methodology, including a close-up look at intertidal invertebrates, the life in the wrack line and bird identification in the back dune.
For more information on this educational offering, please contact us!