It's no secret that Island Nature Trust relies on incredible scientists to help communicate our mission and vision and shape the work that happens in our Natural Areas, but did you know that the majority of the scientists who work at INT are women?
To celebrate the International Day of Women and Girls in Science (Feb 11, 2023), we asked our scientists to share their journey and passion with us and learned about their inspiration and work efforts. We hope that you enjoy reading their responses to our questions below and that you share this piece with aspiring scientists who identify as women or girls in your life.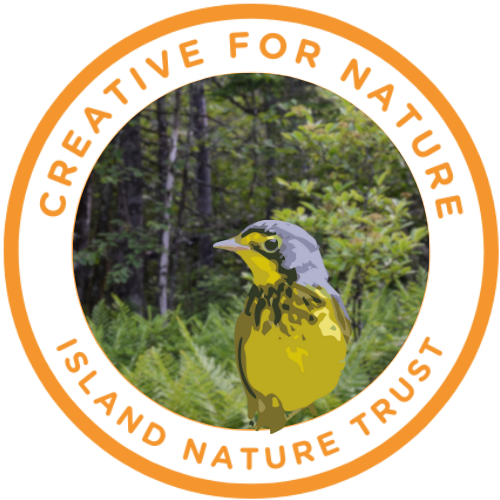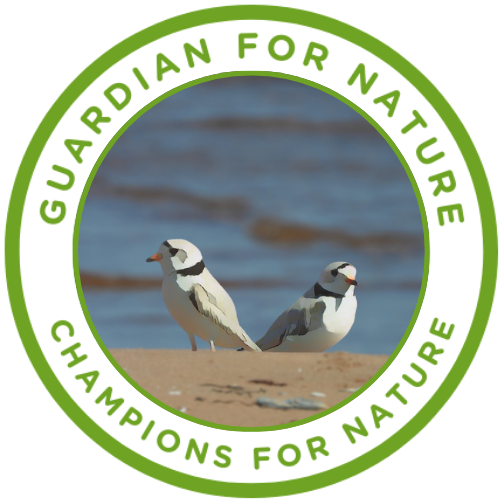 What do you like most about your work? What's your favorite part of the job?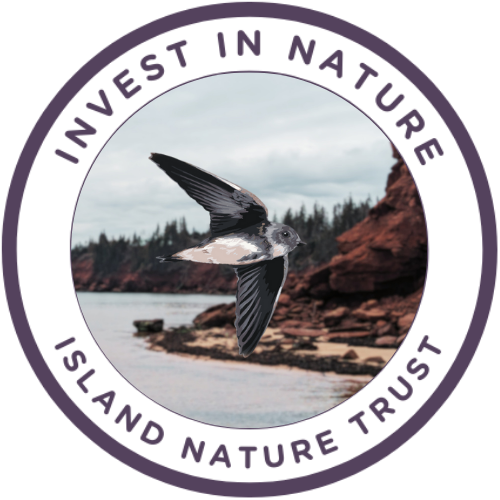 Jenna- I love work that forces me outdoors no matter the weather and have found some of my best days are ones that I dreaded heading out in the rain. That sense of satisfaction you get from a tough day in the field doing meaningful work is like no other.
Brittany- I would have to say that I get to be outside almost every day, enjoying and appreciating nature. Most people go for walks in nature after work, but I get to be out there for work. I also love the feeling of contributing to something bigger than myself; that hopefully my efforts today, will help nature in the future thrive.
Amy- As others have mentioned, it's hard to pick just one thing! I love spending my days exploring PEI's forests, wetlands, coastlines, and other natural spaces. I also absolutely love connecting with amazing folks across PEI and with likeminded organizations throughout the Maritimes. Most of all, though, I feel so lucky and grateful to be able to work every day for such an important cause that has impacts extending far beyond the boundaries of our little province.
Sarah- The thing I like most about my work is the opportunity it provides to constantly be learning about the natural world. It is a big treat to conduct fieldwork as part of my job, and ultimately it is rewarding to contribute to the conservation of species-at-risk.
Shannon- This is a really tough one for me as the list is SO very long. My work feels deeply meaningful to me. I feel incredibly blessed and privileged that as a part of my paid work I have the opportunity to deepen my connection to and knowledge of the natural world, to work to conserve it, and to share the beauty of that world with others.
Kerry-Lynn- It's an honor to have a direct, positive impact on ecosystem and wildlife conservation across PEI. Every acre that we work to protect in perpetuity impacts so many species that rely on these wild areas to carry out their lifecycle. I feel very fortunate to spend my working hours making concrete impacts in the field that I am so passionate about.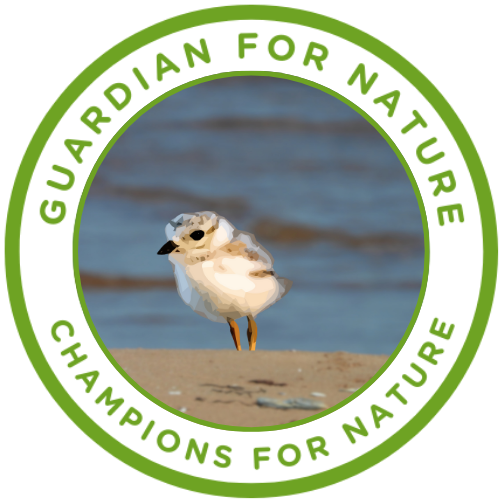 What (or who) inspired you to go into this field?
Jenna- I was blessed with a childhood spent in the woods with many supportive friends and family who fostered curiosity and a love of the natural world.
Brittany- My father, he would take me whenever he went into the woods or out fishing. When we went, he would always talk about how he noticed the changes in the environment from when he was my age. That peeked my interesting into why things were changing in the first place. That, and I loved The Nature of Things growing up!
Amy- My parents nurtured a love of nature and the outdoors from a young age – I remember spending hours looking through pictures in field guides as a child. I've been fortunate to be mentored by some incredibly strong and capable women throughout my undergraduate degree and at my first conservation-related summer job at NCC in Nova Scotia. I'm also continually inspired by the wonderfully passionate, strong, and knowledgeable people who I have the privilege of knowing and working with in this field.
Sarah- I was active in the Guiding movement (Girl Guides) from the time I started kindergarten, which is where I learned to camp and hike and generally love the outdoors. Both of my parents were incredibly supportive of my desire to pursue an education and a career in STEM. They would tell you that they knew very early on that I was going to be a scientist. I used to read my mom's old edition of Campbell Biology in the basement when I was in high school and I was more curious than the high school biology curriculum had room for.
Shannon- My parents, and Island Naturalist Daryl Guignion. My parents fostered in me a love of the outdoors and a belief that women could do anything. And Daryl was a pivotal mentor for me as a budding young scientist and naturalist.
Kerry-Lynn- Jane Goodall.
One piece of advice that you'd offer to other women and girls looking to start a career in science?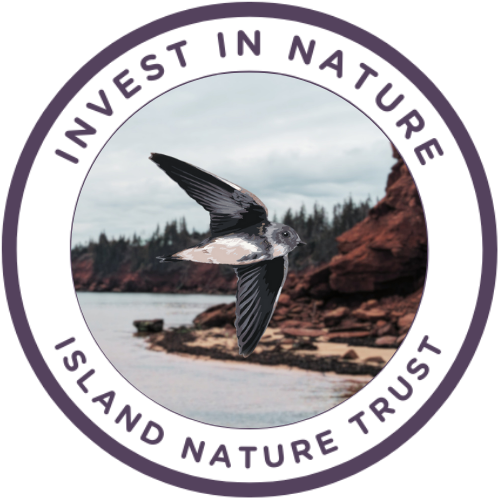 Jenna- Don't be afraid to mess up a little! Science can be tough and unpredictable and mistakes will happen- your resiliency and adaptability are far more important than perfection. Be tenacious in the way you keep showing up and working hard and the rest will fall into place.
Brittany- That you are more capable than you may think, and if you are interested in something go learn about it!
Amy- One thing that's helped me grow both professionally and personally is learning to push myself outside of my comfort zone. Try new experiences and opportunities even if they make you nervous! You'll build up your confidence eventually, whether it takes 1 try or 50 tries – believe in yourself and your abilities, and don't be afraid to ask for help or guidance along the way! I'm also a firm believer in sharing knowledge and making space for others in this important and rewarding field.
Sarah- I would say always stay curious because science is for everyone. Don't shy away from subjects you are passionate about or want to excel at, because your energy, perspectives, and knowledge are needed in the scientific community. There are people out there who will embrace you and share your enthusiasm for asking questions.
Shannon- Don't be afraid to bring your compassion, sensitivity and creativity to the table. These are essential qualities that aid in our ability to collaborate effectively and to understand the world around us.
Kerry-Lynn- Be persistent when working to acquire the work opportunities and experiences that you desire. If something doesn't work out the way you hoped, do your best to learn from your experiences and take that knowledge forward on your next adventure.
Seed Tree Sponsorship
Seed Trees in the Wabanaki-Acadian forest are elder trees highly regarded for their important seed-producing abilities. Elder trees provide an anchor for the diverse structure of the many-sized trees in their communities.
Learn how sponsorship of an INT Seed Tree will ensure these forest matriarchs continue to deliver their life-giving seed to diverse ecosystems in our natural areas across the Island.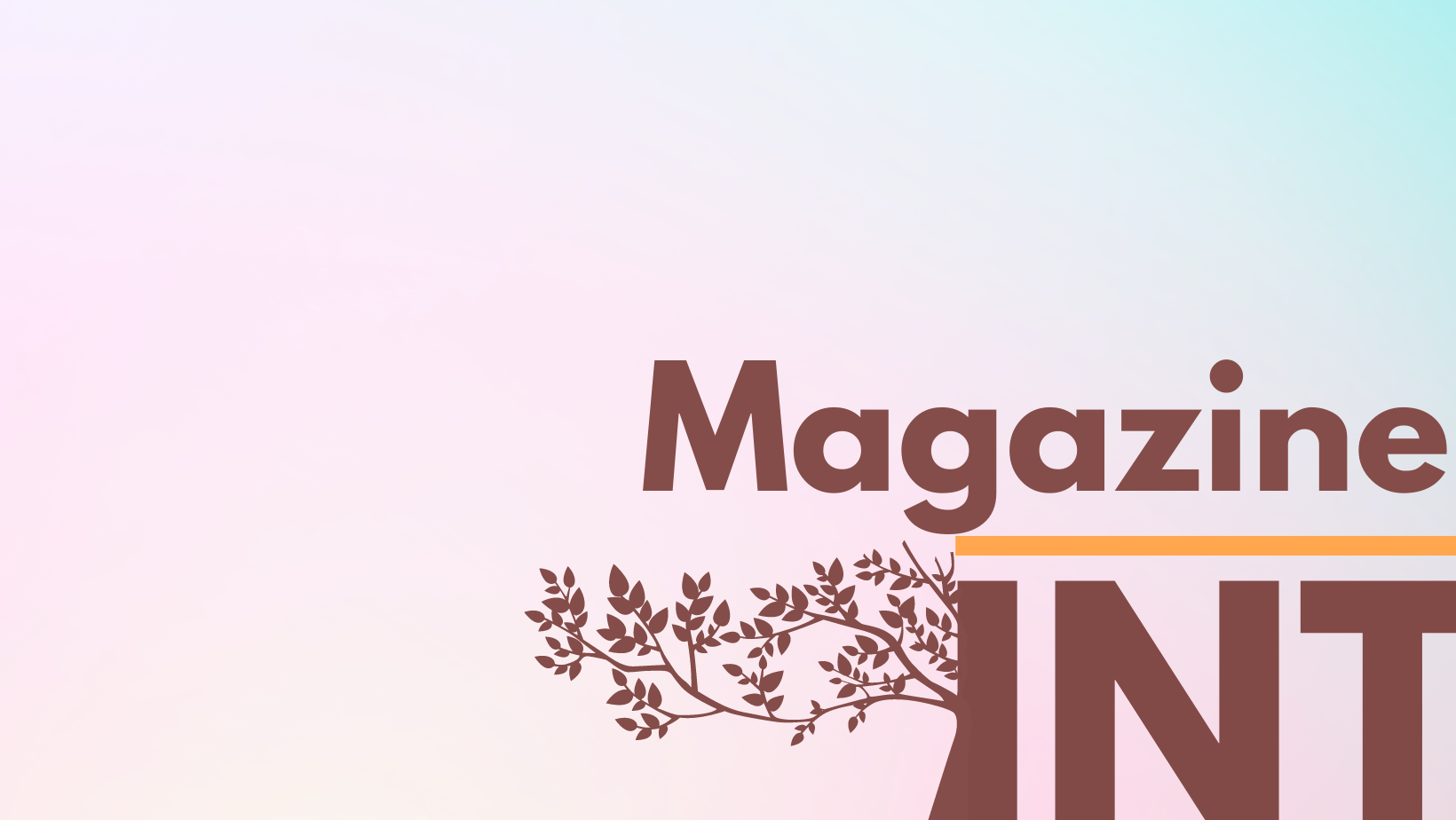 This article featured in our magazine.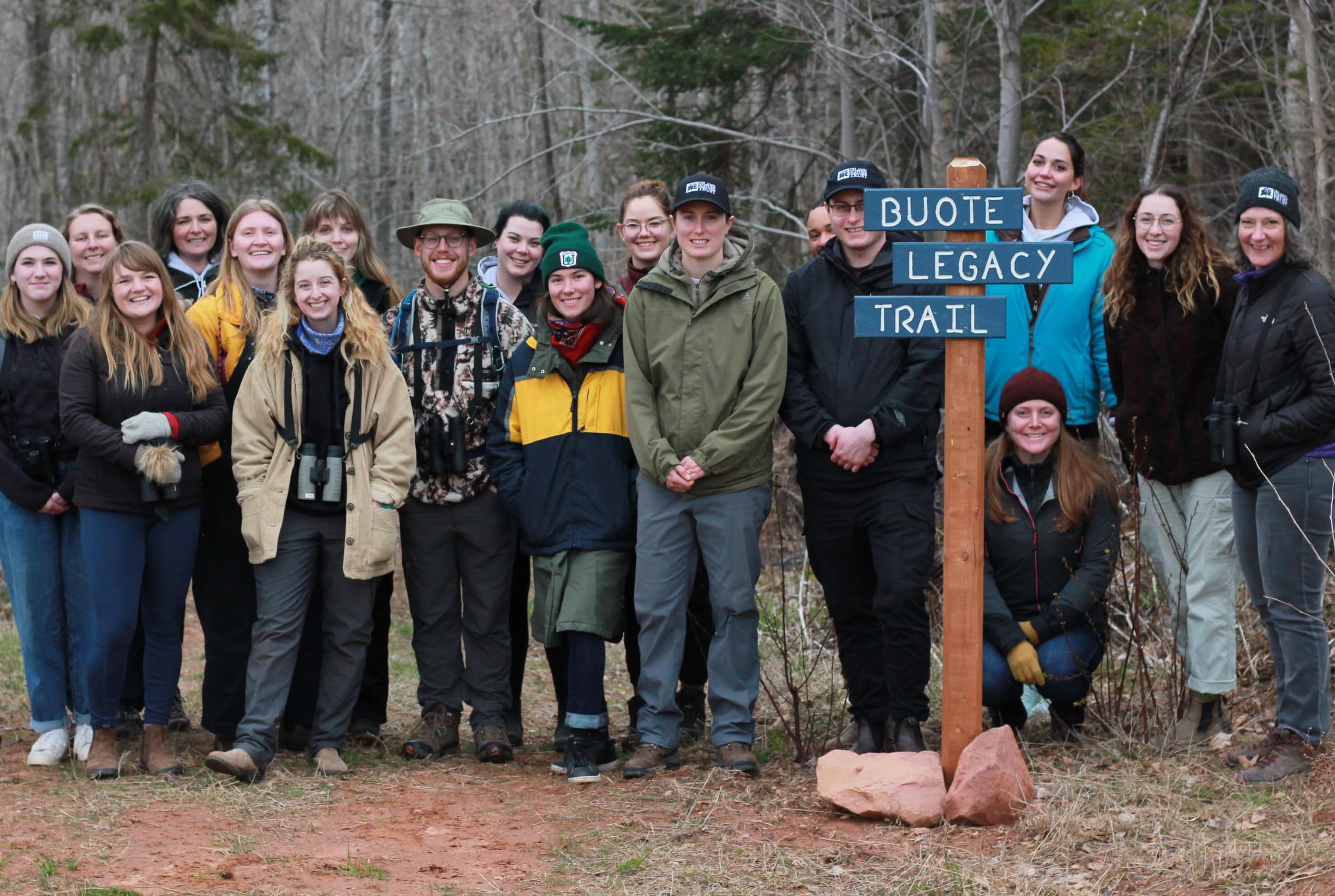 Sign up
To Our
Newsletter
Be the first to know about
future events, news and
campaigns.
Get in touch
Connect with our team