Island Nature Trust is governed by a volunteer Board of Directors of 8 to 12 general directors as well as one representative from the following founding organizations:
PEI Wildlife Federation
Natural History Society of PEI (Nature PEI)
Executive
---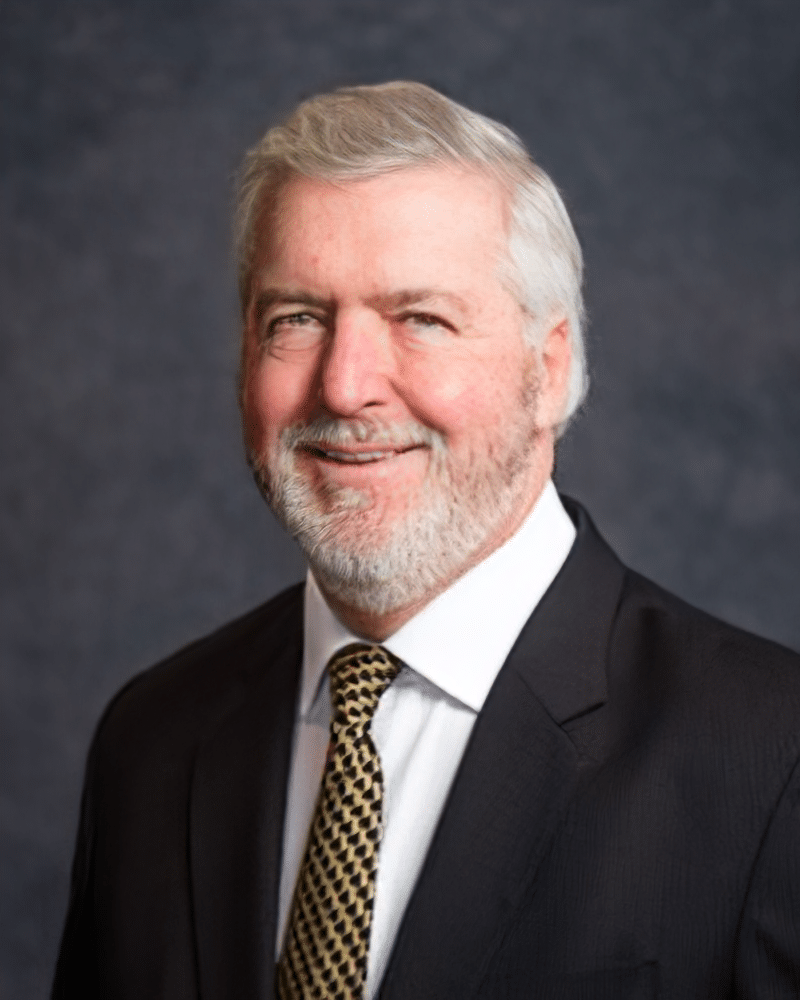 Gordon MacKay
President
Gordon, who has practiced law since 1980, comes to the Island Nature Trust with extensive personal and professional volunteer experience. He has served as a Commissioner on the Judicial Review Commission (PEI), the Treasurer of the Law Foundation of Prince Edward Island, and President of the Federation of Law Societies of Canada. He has also chaired the Red Cross Multi-Sport Relay and the Prince Edward Island United Way Campaign, as well as the Inspire fundraising campaign of the University of Prince Edward Island.
---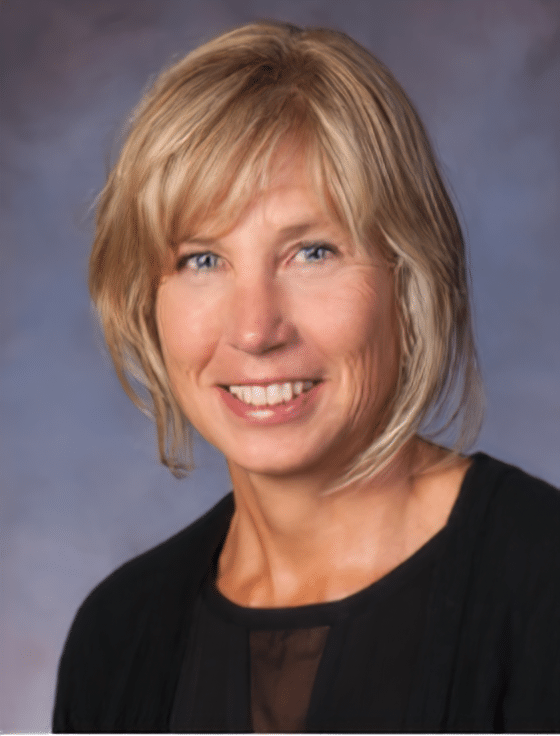 Kim Horrelt
Vice President
Kim Horrelt received her Certificate of Applied Science from Acadia University and went on to complete her degree in Civil Engineering at the Technical University of Nova Scotia. She continued her education and received her master's in business administration from Saint Mary's University. She has over 20 years experience in the private sector construction and consulting industry.
As part of the senior management team of M.F. Schurman Co. Ltd. – once a recognized leader in building supplies, concrete and commercial, industrial, and institutional construction projects on PEI – Ms. Horrelt managed numerous major projects on Prince Edward Island, from design through to completion.
Ms. Horrelt has also held roles as Program Manager of Technology and Media programs at Holland College, and as Director of Infrastructure with the PEI Department of Transportation and Infrastructure Renewal. 2013 to 2015 she took a secondment at the University of Prince Edward Island as Executive Director of Government and Community Relations and played a key role the development of the new School of Sustainable Design Engineering. Ms. Horrelt's latest role was as the CEO of the Prince Edward Island Energy Corporation and the Director of Energy & Minerals division in the Department of Transportation, Infrastructure and Energy.
In recent years, Ms. Horrelt was Chair of the Board for Habitat for Humanity PEI and a member of the Board of the IWK Hospital. She is a past board member of the Charlottetown Airport Authority and a past board member of Maritime Electric. Presently she is Chair of the board of Atlantic Aqua Farms.
Ms. Horrelt lives in Stratford, PEI with her husband John and they have three grown children, Ross, Lisa, and Jamie.
---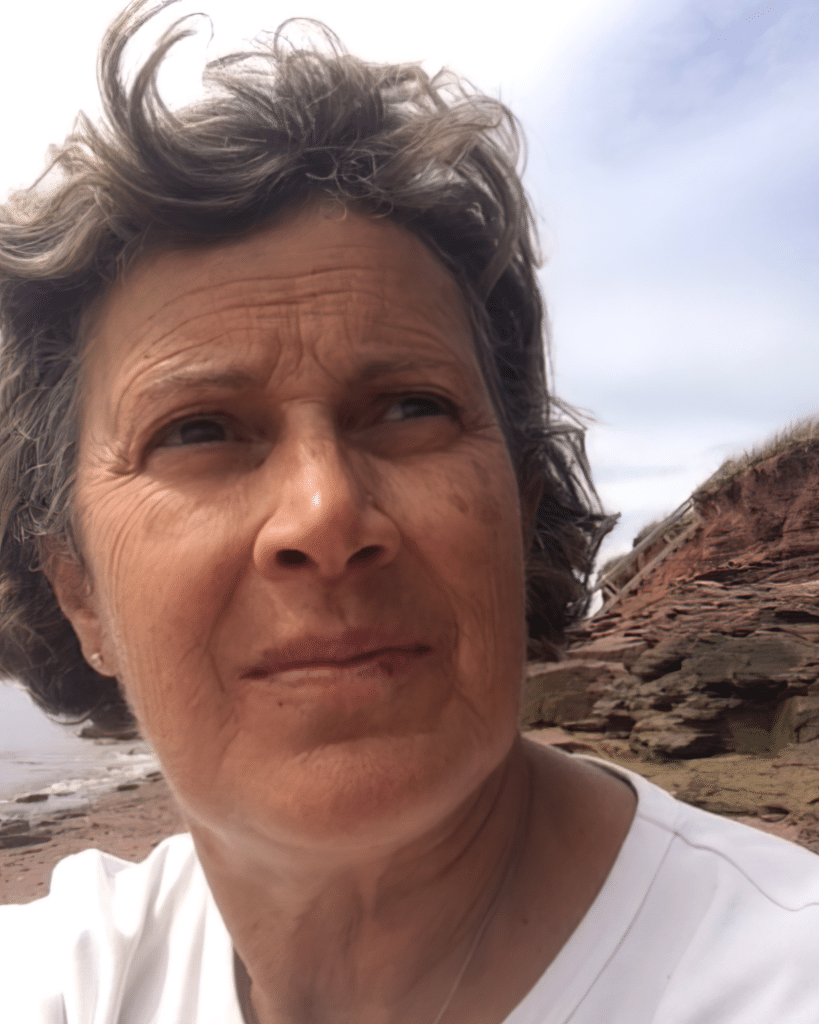 Marie-Ann Bowden
Member-at-large
During her career at the College of Law, University of Saskatchewan, Marie-Ann actively pursued research and teaching in the areas of environmental law, property and water law. Since retiring Professor Emeritus from the College, she has returned to PEI and has joined the Board of the Upton Farmlands Trust and helped secure a new Water Act with her colleagues at the Coalition for the Protection of PEI Waters.
---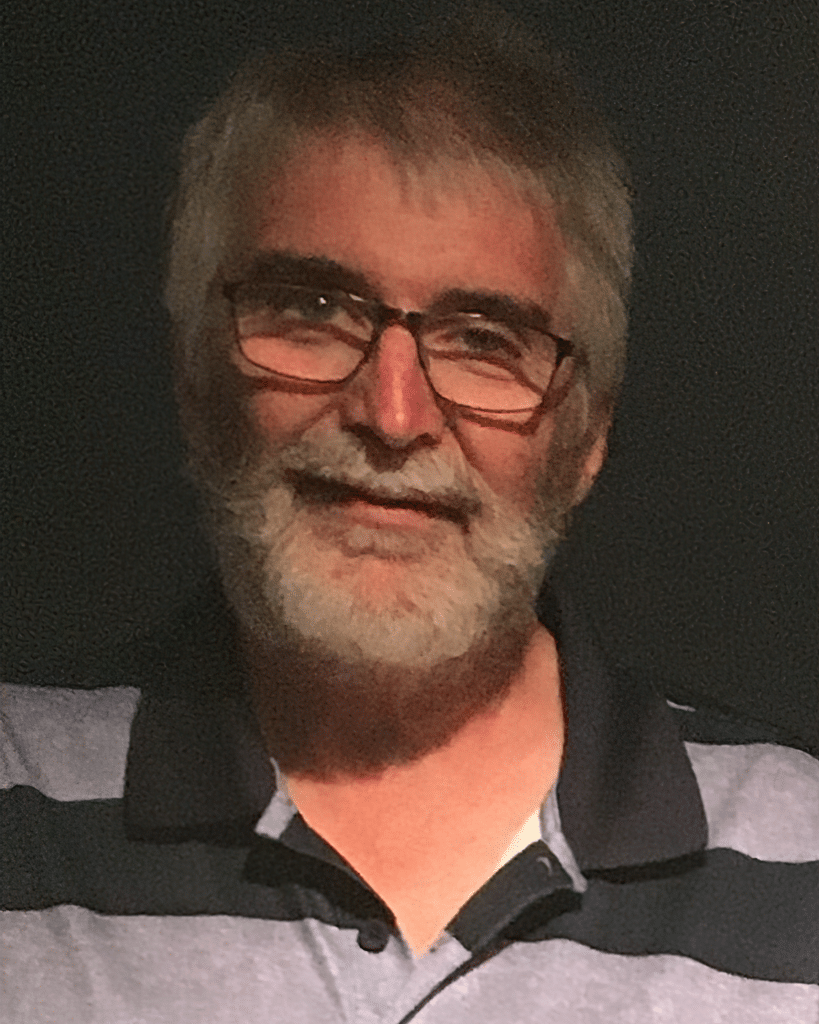 George Mason
Treasurer
George moved to P.E.I. in 1983 as a lecturer at U.P.E.I. and consultant with a small firm – Island Energy Associates – which specialized in alternative energy projects. After working several years in the private sector, he spent twenty-seven years in various senior management positions with the Province in Energy and Forestry, IRAC, Health, Provincial Treasury, and Justice and Public Safety/Communities, Land and Environment.
George, Maureen, and Molly particularly enjoy their cottage, boating/kayaking, and hiking throughout P.E.I. Molly is less cooperative with cycling, skiing, and snowshoeing. George also purchased a used ambulance in 2016 which he converted to a camper for exploring Atlantic Canada and Quebec.
---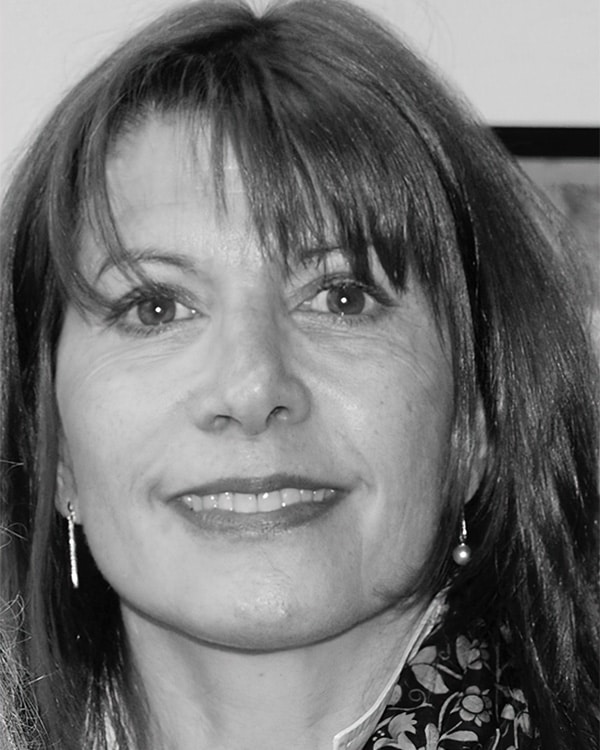 Patricia Caporaso
Secretary
Patricia Caporaso has 25 years of international executive leadership experience in agribusiness, food systems, and animal production in Latin America, Europe, Africa, and North America.
She is the Managing Director and Founder of Food for Development, a global consultancy focusing on food systems, rural development, agribusiness, and the integration of private/public sector goals with food insecure communities in Latin America and Africa.
She is also the President/CEO/Founder of ynSyte (INSIGHT), one of the world's leading research and business intelligence software companies.
Patricia is a regular Guest Lecturer and Visiting Researcher at Georgetown University in the area of food systems, trade and value chains, livestock production and climate change.
She holds two Master degrees (from the University of Buenos Aires in Agronomy and from Georgetown University's School of Foreign Services focusing on Political Economy in Latin America) and is multi-lingual, speaking English, French, Spanish and Portuguese.
Patricia has been a strong advocate for integrating climate change into food policy and agriculture discussions, agriculture land into conservation easements and environmental stewardship. She had served in multiple Boards of Directors as well in Board of Advisers. In PEI, She currently serves as a Secretary of the Board of Directors of the PEI Beekeeping Association and as Secretary and member of the Executive Committee and Chair of the Governance Committee of the Island Nature Trust.
---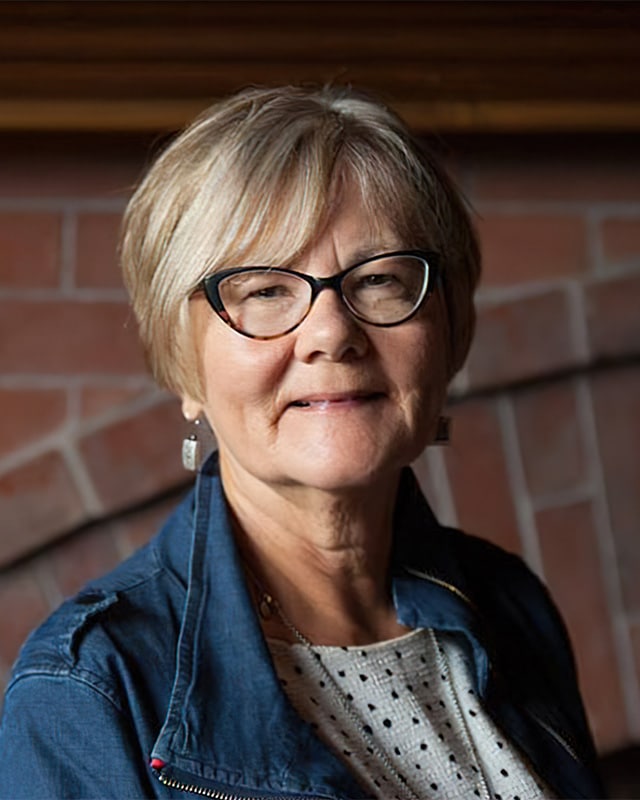 June Jenkins Sanderson
Past President
June Jenkins Sanderson is an environmentalist and social justice advocate who joined the board of Island Nature Trust in 2017. A retired educator and counselling therapist, she holds Bachelors of Science and Education degrees from UPEI and a Masters in Psychotherapy from Acadia University. June has experience on boards at the National and provincial levels including the CCPA, ELSB and the Canadian Red Cross. Currently she is one of the leaders for the Terry Fox Naturalization Gallery in Cornwall. June also volunteers with a national youth leadership initiative and with the United Church on issues relating to social justice. 2016 saw June recognized as one of the Women in Leadership in PEI. An avid naturalist June believes that access to natural places is an important component of maintaining health at all ages. She and her partner David live in Warren Grove and spend time exploring natural spaces on foot and bike.
Favourite (two) places in PEI: 1. Sitting under the elder Eastern hemlocks in our woodlot watching the dogs romp in the ground hemlock discovering homes of small creatures. No man made sounds except for my breath. 2. Lying on the warm red sandstone around our favorite snorkelling hole after a wonderful viewing of brown and red algae and the odd lobster.
Favourite quote: "Those who contemplate the beauty of the earth find reserves of strength that will endure as long as life lasts." Rachel Carson
---
Group Representatives
---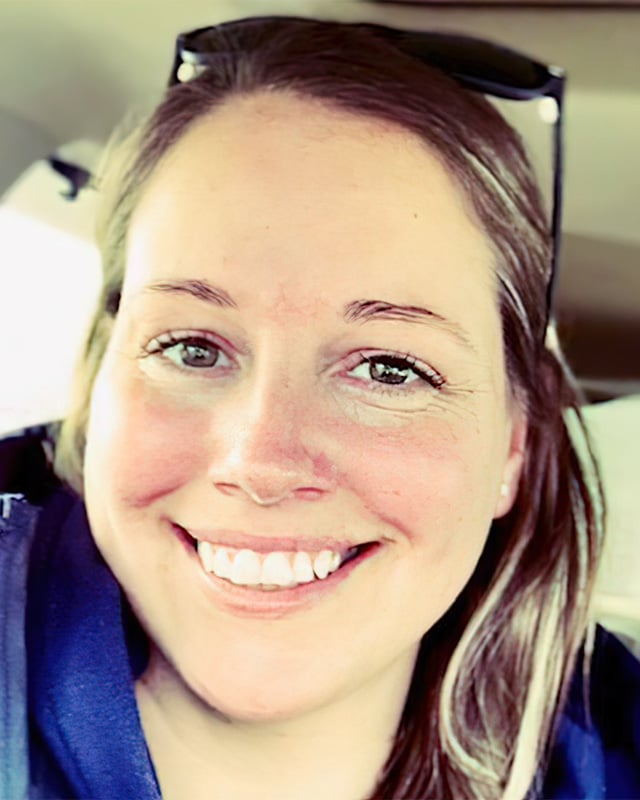 Keila Miller
Keila Miller lives in Souris, Prince Edward Island with her husband Terry and their two sons Ayden and Maddox. She enjoys spending her free time exploring the beach, streams or snowshoeing through pristine winter landscapes with friends, family and her two dogs Bruce and Doug; enjoying the fresh air, atmosphere and all that nature has to offer. Keila also spends her time volunteering for local sport organizations as well as various conservation and environmental committees.
She is the Vice President of the Prince Edward Island Wildlife Federation, a Provincial Board of Director with the Canadian Wildlife Federation and the Treasurer of the Canadian Wildlife Foundation. She also serves as one of the Co-Chairs of the Basin Head Marine Protected Area Advisory Committee, with the Department of Fisheries and Oceans Canada.
Keila works as the Co-Watershed Coordinator for the Souris and Area Branch of the PEI Wildlife Federation. She oversees and manages many diverse and significant conservation strategies in Eastern Prince Edward Island, particularly concerning Atlantic salmon stream habitat enhancement efforts and the implementation and promotion of healthy watershed ecosystem initiatives within Souris and the surrounding communities.
---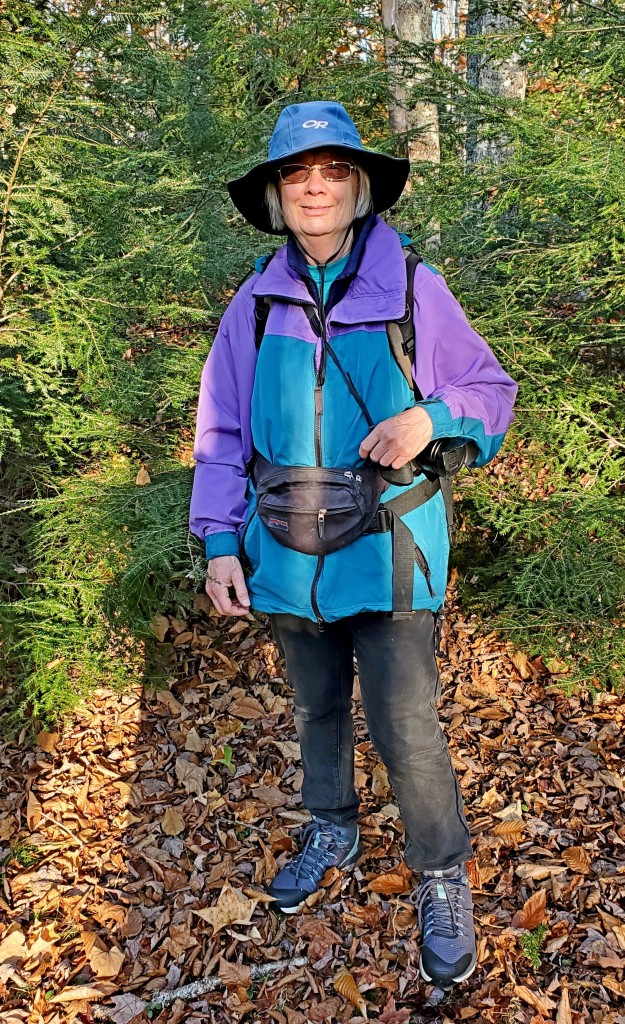 Jeanne Maki
Although she has lived on PEI longer than anywhere else and feels it is home, Jeanne has travelled the world and taught ESL in 3 different countries. A BA in Latin American Studies and an MA in Teaching provided a license to experience different cultures and meet many people. Other pursuits included being the 2nd owner of the Root Cellar and farming. A closeness to nature has been a constant no matter where she lived and Jeanne feels very grateful to all the people on PEI who she's learned from over the years.
Jeanne has served on the boards of the PEI Environmental Health Co-op, ECO-PEI, the PEI Woodlot Owners Assn., and Nature PEI as well as serving on the PEI Environmental Advisory Council. She is currently on the board of the Belfast Area Watershed Group.
In the past 6 years Jeanne has become more familiar with the work of INT and has enjoyed being a Guardian of a few INT properties as well as her own woodlot which has NAPA protection. She is passionate about protecting forests and wildlife and welcomes any opportunity to do so.
---
General Directors
---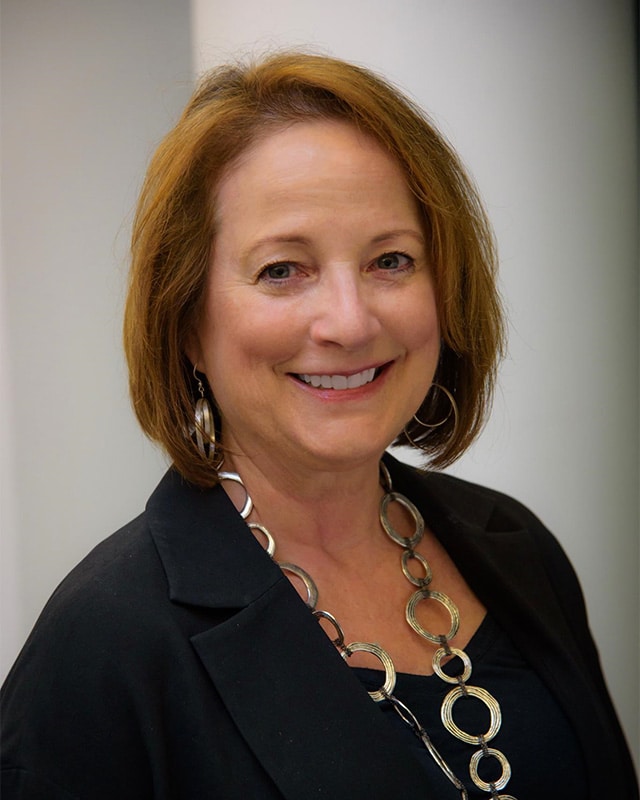 Andrea McManus
Andrea McManus is a Co-founder and Senior Counsel with ViTreo Group, a Western Canada- based consultancy that specializes in working with charities and non-profit organizations.
With over 35 years' experience in fund development, marketing, sponsorship and non-profit management, Andrea has worked with organizations that span the non-profit sector with particular focus on building long-term and sustainable capacity that is firmly anchored in a philanthropic literacy and strong governance through all levels of the organization.
Andrea has made many contributions to building a stronger and more professional sector both locally, nationally, and internationally. She was the first person outside of the United States to hold the position of Chair of the International Board (2011-12) of the Association of Fundraising Professionals; and was the founding chair of the Calgary Chamber of Voluntary Organizations. She has sat on numerous local and national initiatives to strengthen the Canadian non-profit sector including the Imagine Canada Ethical Code Advisory Committee, Canada Revenue Agency's Charities Technical Issues Working Group, and Imagine Canada's Personal Philanthropy Project. In 2019 she was appointed to the Advisory Committee on the Charitable Sector a cross-Canada committee that provides advice to the Minister of National Revenue on issues affecting the non-profit sector.
---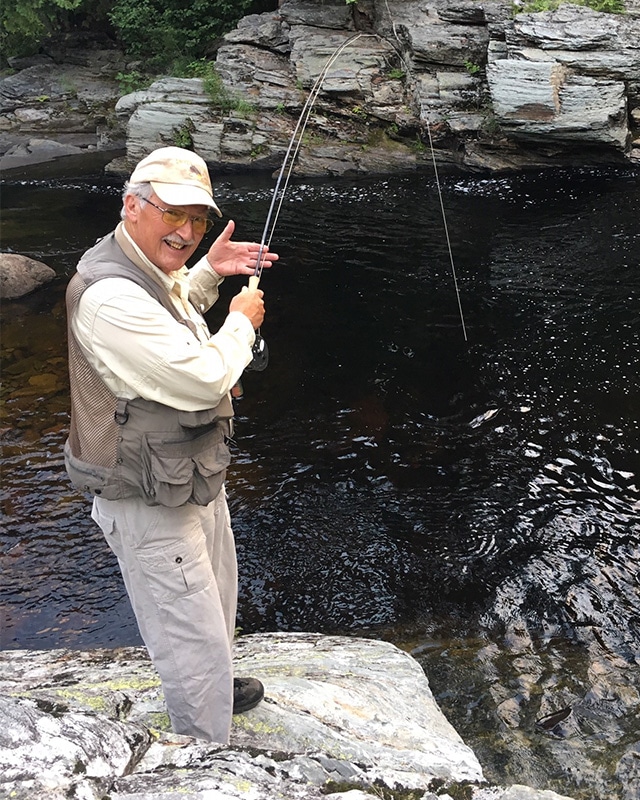 Roger Coffin
Roger spent 20 years in the private sector as a manager and entrepreneur, followed by a career in the public sector that included business support and aerospace recruitment. Roger has been involved with outdoor organizations mainly in the areas of hunting and fishing. Roger is a life member of Margaree Salmon Association, Miramichi Salmon Association and now Island Nature Trust.
---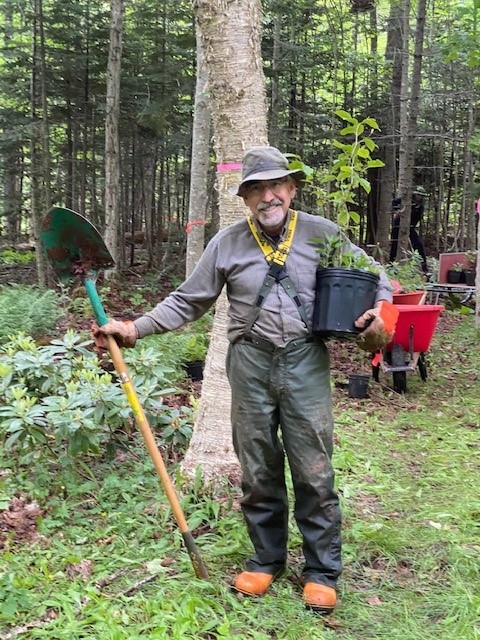 Roger Roy
After obtaining a B.Sc. in forestry from UNB (wildlife management option), Roger started his career as a wildlife biologist with the New Brunswick Department of Natural Resources (NBDNR). He then obtained an M.Sc. in forest ecology from UBC and worked for both the Canadian Forestry Service and NBDNR on ecological land classification. He also has a Ph.D. in forest management from UNB. For most of his career, he has been a professor of forest management at the Université de Moncton's forestry school in Edmundston, N.B. where he held various administrative positions, including department head and school director.
He has served on several wildlife and forestry-related advisory committees and working groups in both New Brunswick and Quebec and is a past president of the Association of Registered Professional Foresters of New Brunswick. He has also served on the Board of Directors of the New Brunswick Nature Trust (NTNB) and was Chair of the NTNB Land Acquisition Committee. He is currently a member of the Canadian Forestry Accreditation Board which accredits university forestry programs throughout Canada to ensure that educational requirements are met for admission into the country's various professional forester associations.
He officially retired in 2019 and moved to PEI in 2021 with his wife Judy who grew up in Mount Stewart, so he now considers himself an "Islander by marriage". They have a property in Tracadie Cross which includes a woodlot where he enjoys spending his free time doing trail construction and maintenance, and tree planting, thinning, and pruning.
---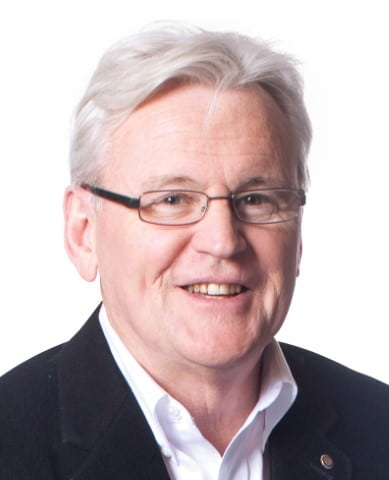 David Hooley
David Hooley, KC, is Senior Counsel in Cox & Palmer's office located in Charlottetown, PEI. A graduate of the University of Prince Edward Island and Dalhousie, David was admitted to the PEI and NS Bar's in 1975, and has developed a robust practice in civil litigation and public law. Additionally, he is a convert to interest based dispute resolution and is a Certified Mediator. David also has a personal and professional interest in estate and succession planning for individuals and for family businesses.
He has acted for many of the Island's largest businesses and institutions over the last 47 years and has also served in a variety of volunteer industry and not-for-profit roles that have provided him great insight and connection to local business and the community at large. These include several Canadian Bar Association roles, as well as executive roles with the Chamber of Commerce, the Rotary Club, and the Confederation Centre of the Arts, to name a few.
David and his family reside in Charlottetown and Brackley Beach. He especially enjoys his time at Brackley Beach gardening and raising poultry, pigs and lambs over the summer months. David has a longstanding interest in nature and in the nurture, protection and preservation of the Island's land, flora and fauna.
---
Ways to Give: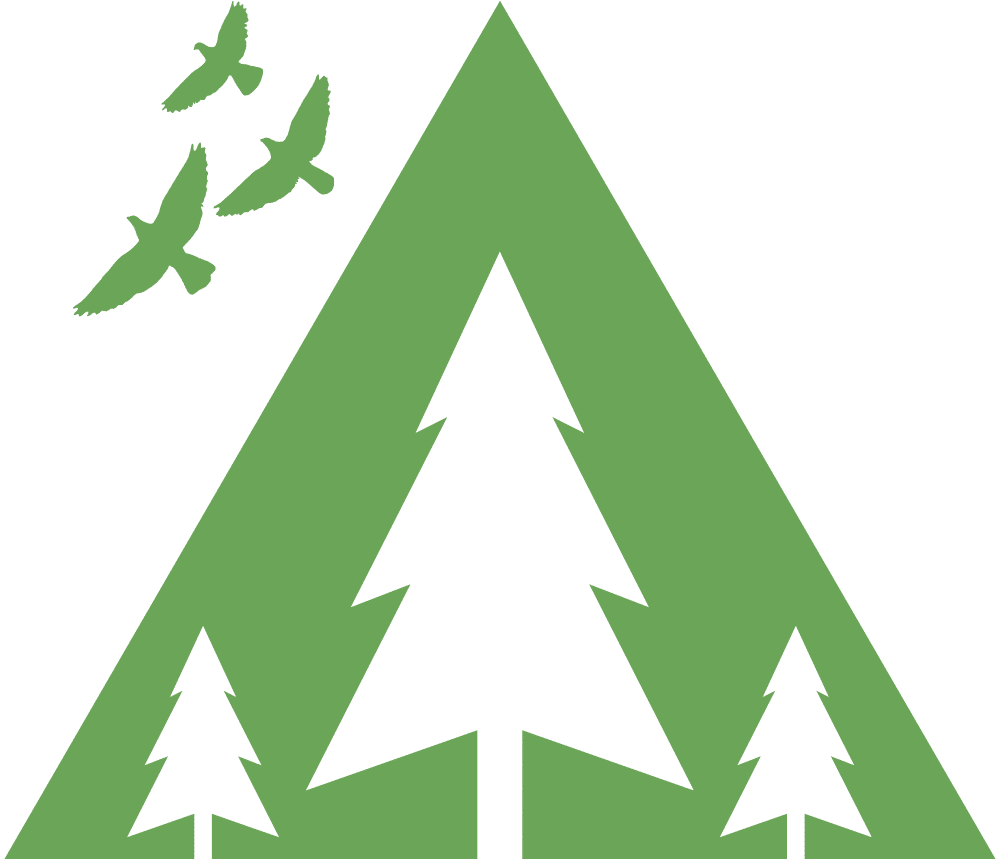 Donate your ecologically
important land for Island Nature Trust to protect in perpetuity.
---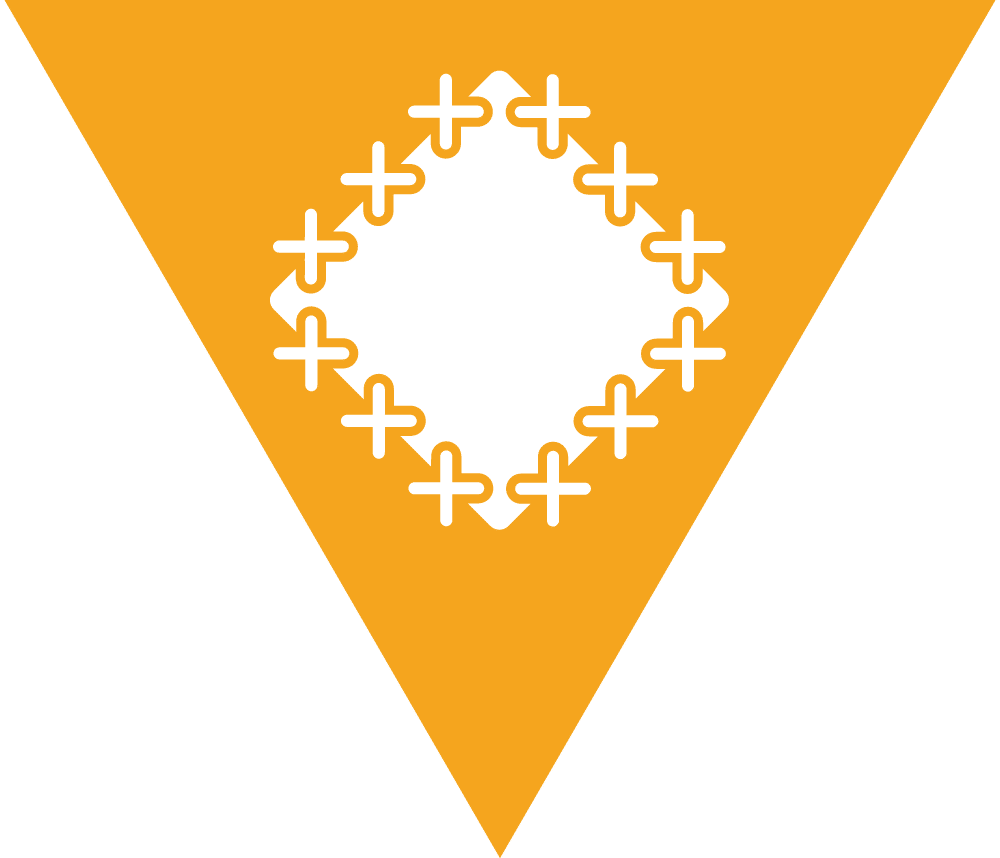 Donate cash to help us acquire 10% of PEI natural areas and our partners will multiply your contribution.
In partnership with:

---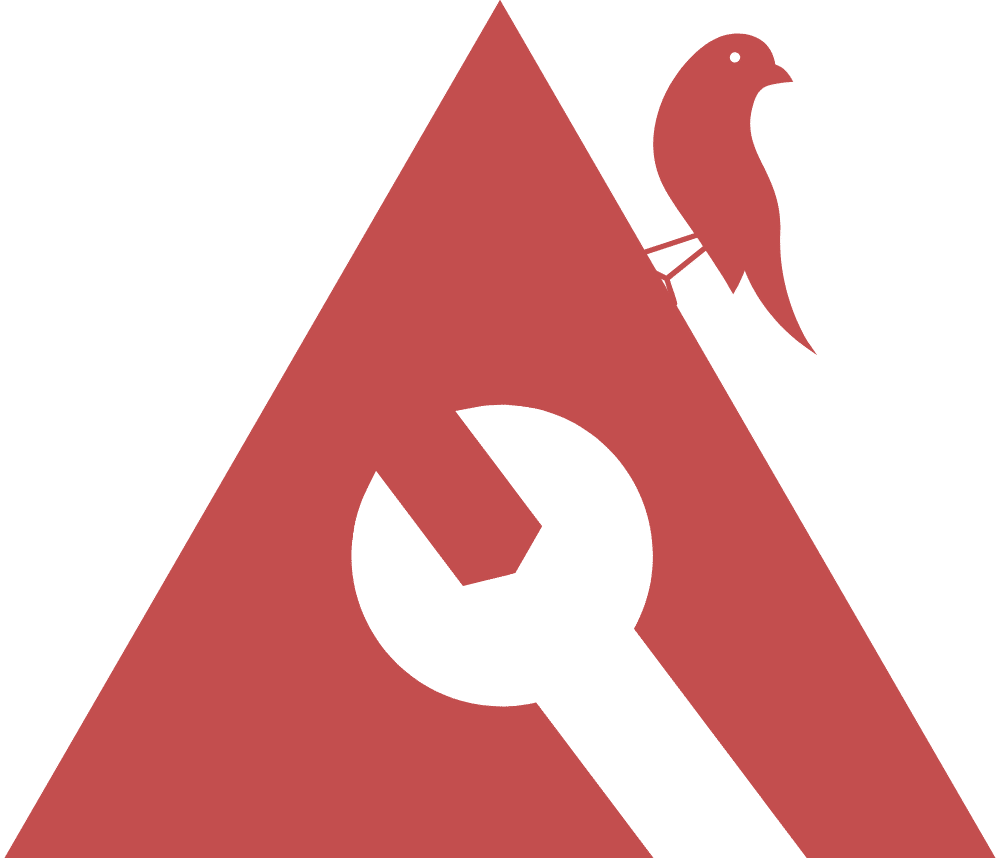 Donate cash to the
stewardship fund to ensure the long-term integrity of our natural areas.
---