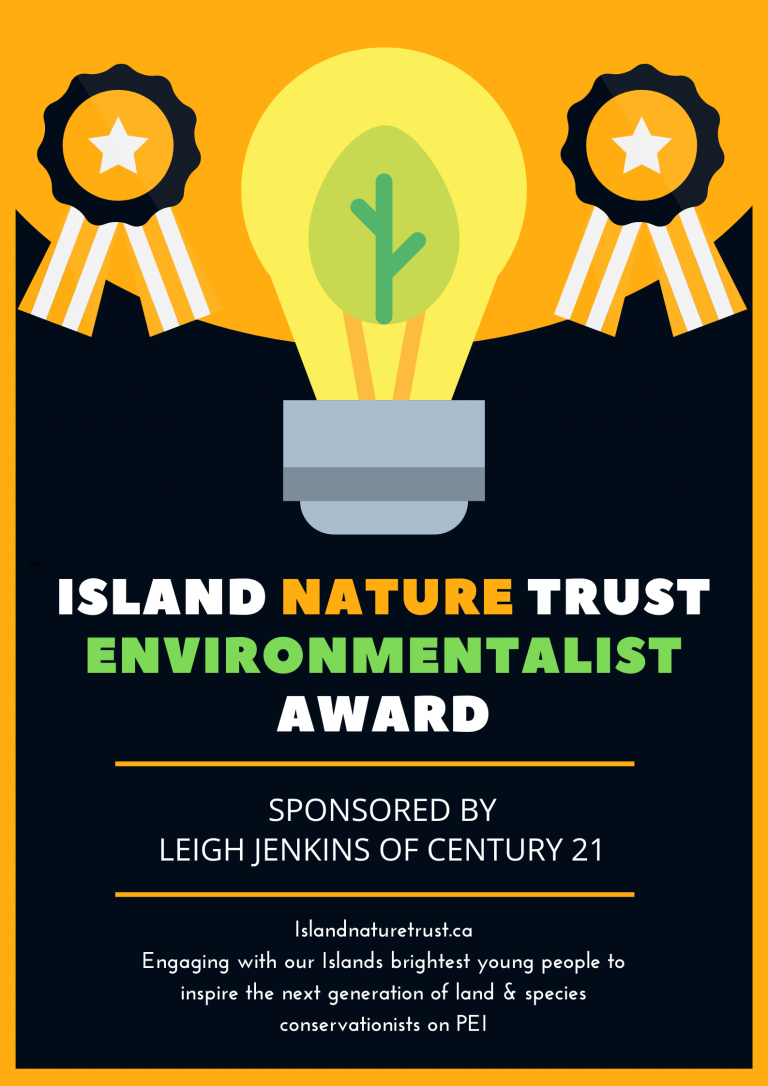 Island Nature Trust is excited to announce the launch of a new youth award sponsored by local Realtor Leigh Jenkins of Century 21 and available to students finishing high school studies at Bluefield, Charlottetown rural, Colonel Grey, Montague and Francois Buote.
If you are a curious and conscientious individual who has a proven interest in environmental issues and nature conservation – we would like to invite you to apply for The Island Nature Trust Environmentalist Award. We are offering $200 and a one-year Island Nature Trust Youth Membership to the winners.
One of our key missions at INT is to provide education resources and learning opportunities to Island youth. We are dedicated to help individuals learn and develop an understanding of the environmental threats that our Island is facing now and in the future. It is vital to engage our young communities so they can better prepare themselves and plan accordingly for the challenges ahead.
To apply: Students must contact their school counsellor for the application form.
The recipients of this award will have maintained a sound academic standing over the past 2 school years and have been involved in a school or community-based club, committee or organization that is dedicated to environmental issues.
Deadlines for applications are fast approaching so please act quickly.
Best of luck to all!