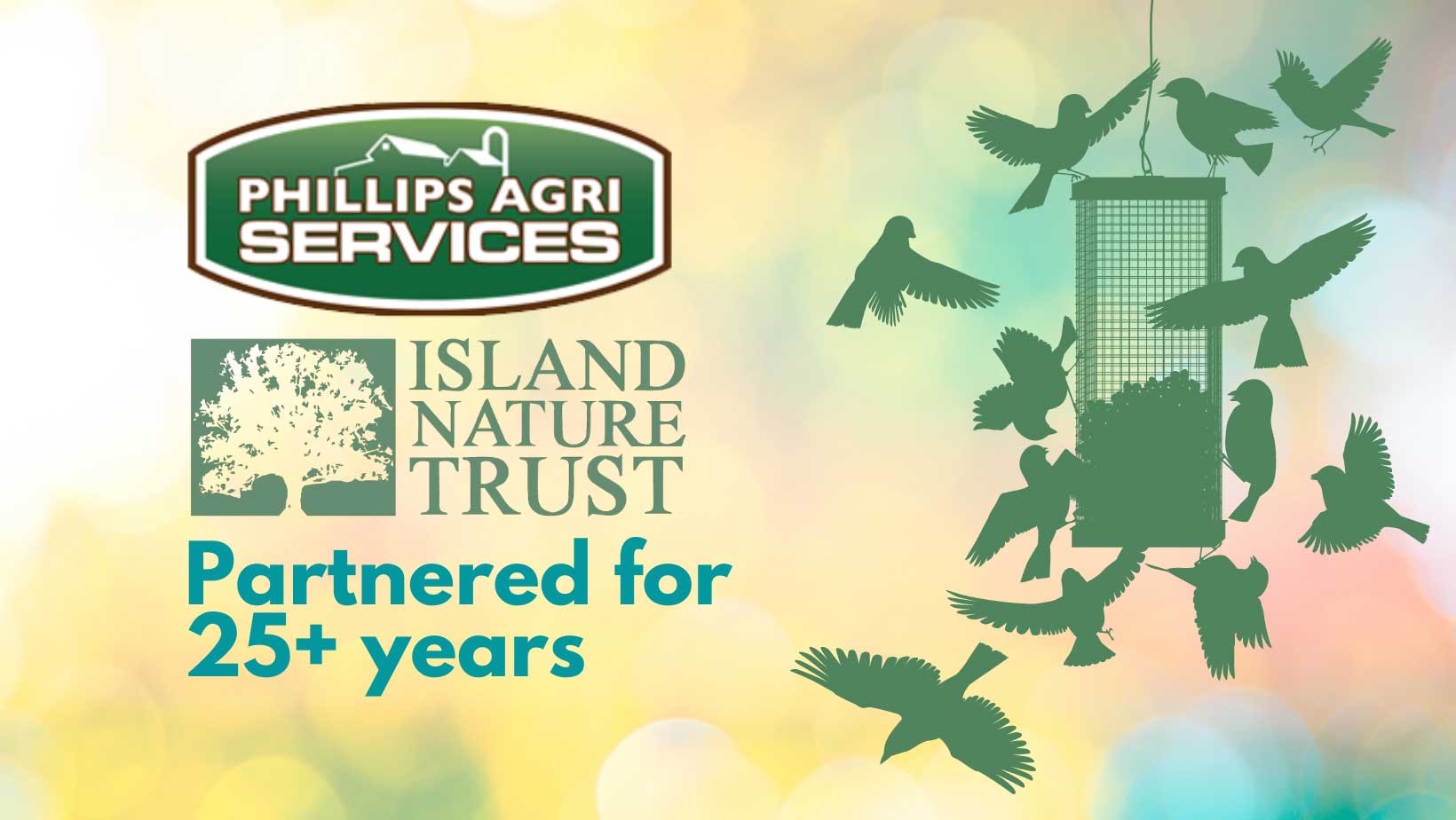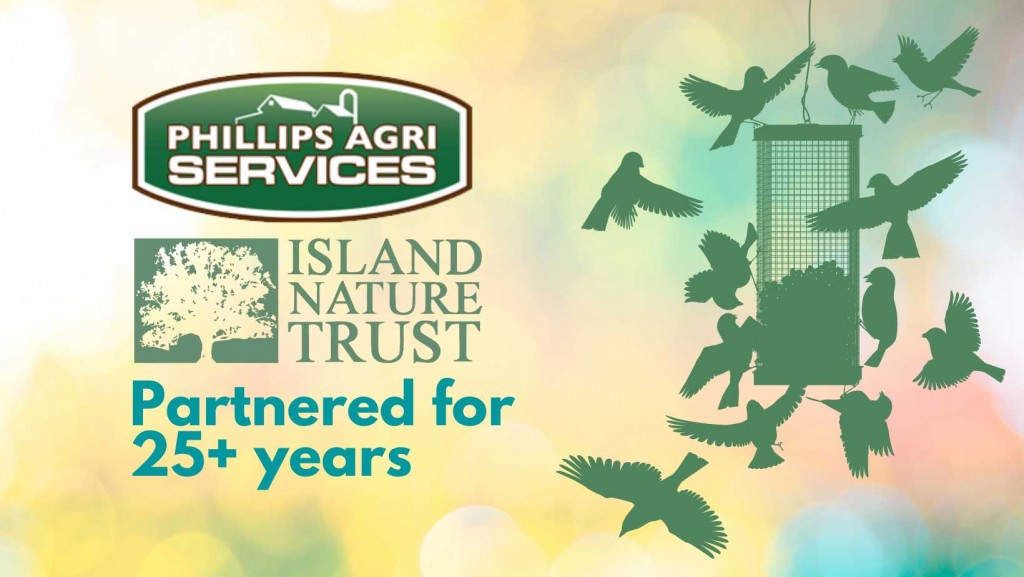 Island Nature Trust is enormously grateful for the long-term partnership with Phillips Agri Services.
What started as selling bags of bird seed on the back of a truck has evolved to become an all-year round fundraising alliance.
John Scales (above) is the owner of Phillips Agri Services, which has been in business for over 50 years. They are well known in the PEI agricultural community for their high quality products, services and knowledgeable staff.

Over the last twenty-five years of collaboration, Phillips Agri Services has donated an incredible $80,560.15.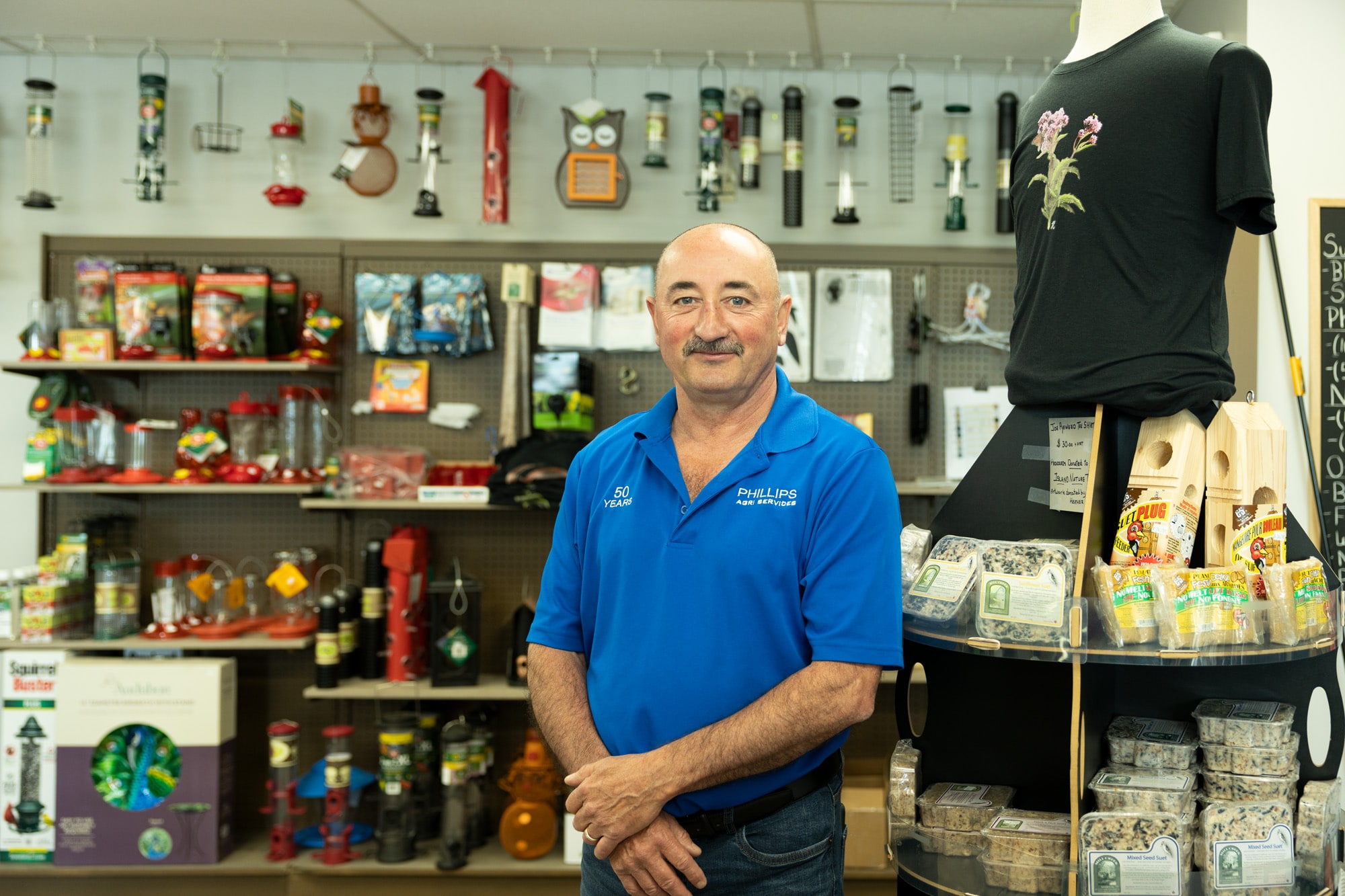 We talk to owner John Scales and long-serving staff member Pat Malone about the mutually beneficial relationship serving their customers and our supporters alike.
When and why did your partnership with Island Nature Trust begin?
PM: "We used to provide a truck to Island Nature Trust, loaded with small bags of bird seed that the Trust purchased to sell to bird lovers at the farmers market back in the 90's when Jackie Waddell was Executive Director."
The collaboration allowed INT to sell seed while providing helpful information and advice on feeding wild birds in their gardens.
PM: "Unfortunately, it was not particularly cost effective for the Trust, so we came up with a new idea: Beginning In the late 90's we started giving the Trust a portion of the proceeds on bags sold at our store during our yearly bird seed sale. The project grew in popularity with demand for seed rising quickly. Throughout the year, customers were specifically asking to buy seed that helped the Trust, so we swiftly decided to offer proceeds on all bags sold."
Phillips Feed has generously donated to the Trust for nearly three decades now. Why is it important for you to sponsor Island Nature Trust on a continued basis?
JS: "There are two ways to look at it. Most of our customers are aligned to the purpose and mandate of the Trust. At the same time, we believe in and stand behind the vision of the Trust and the good things that they are doing. We feel that the partnership is a natural fit."
And we support each other. Every year the Trust will provide an expert in bird wildlife to join us for our sale season, acting as a helpful resource for our customers who have questions."
PM: "Yes! During the sale, staff are so busy that it is enormously helpful to have a representative from the Trust to act as knowledge base for our customers – it's a beneficial relationship for all parties".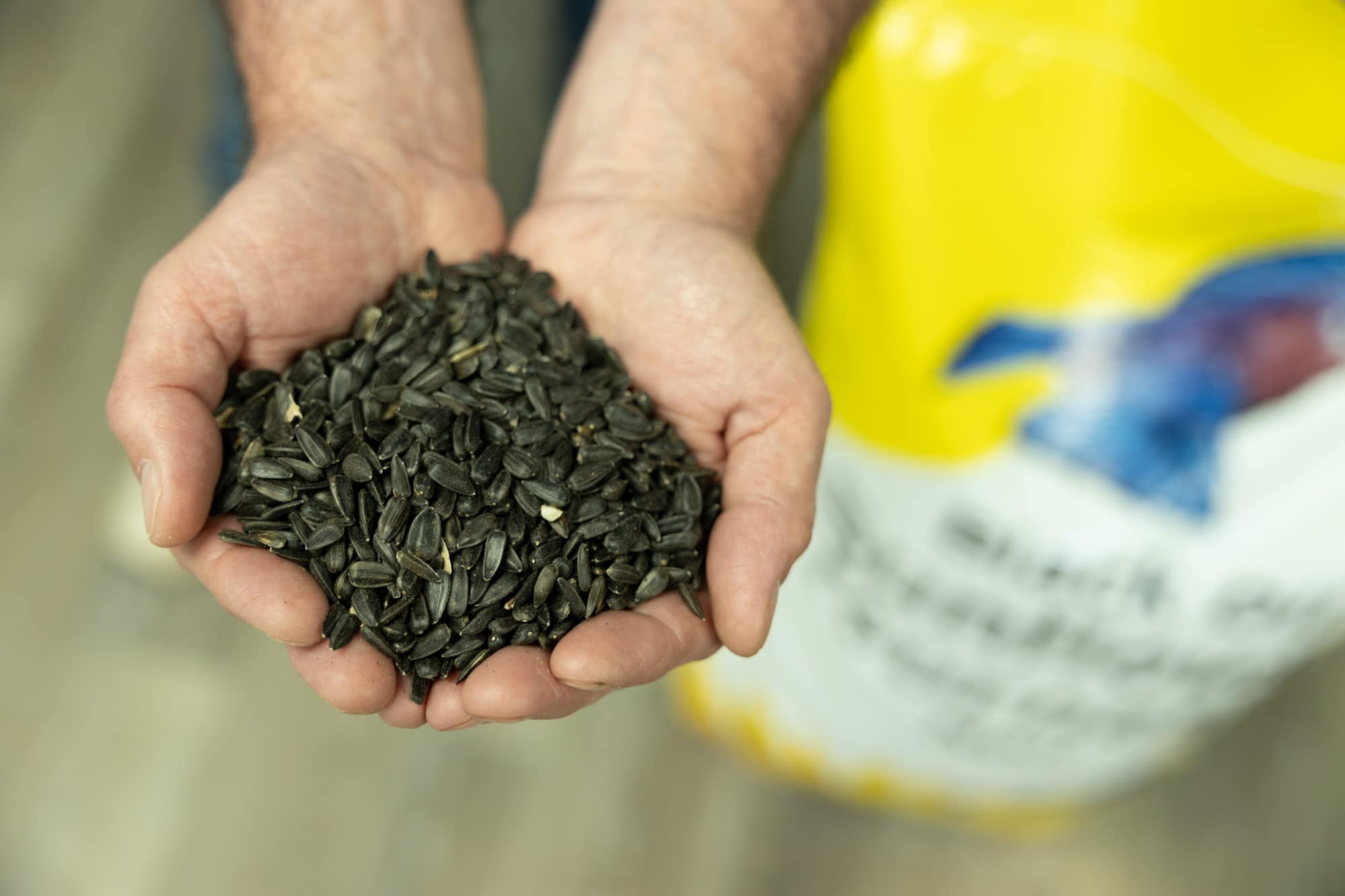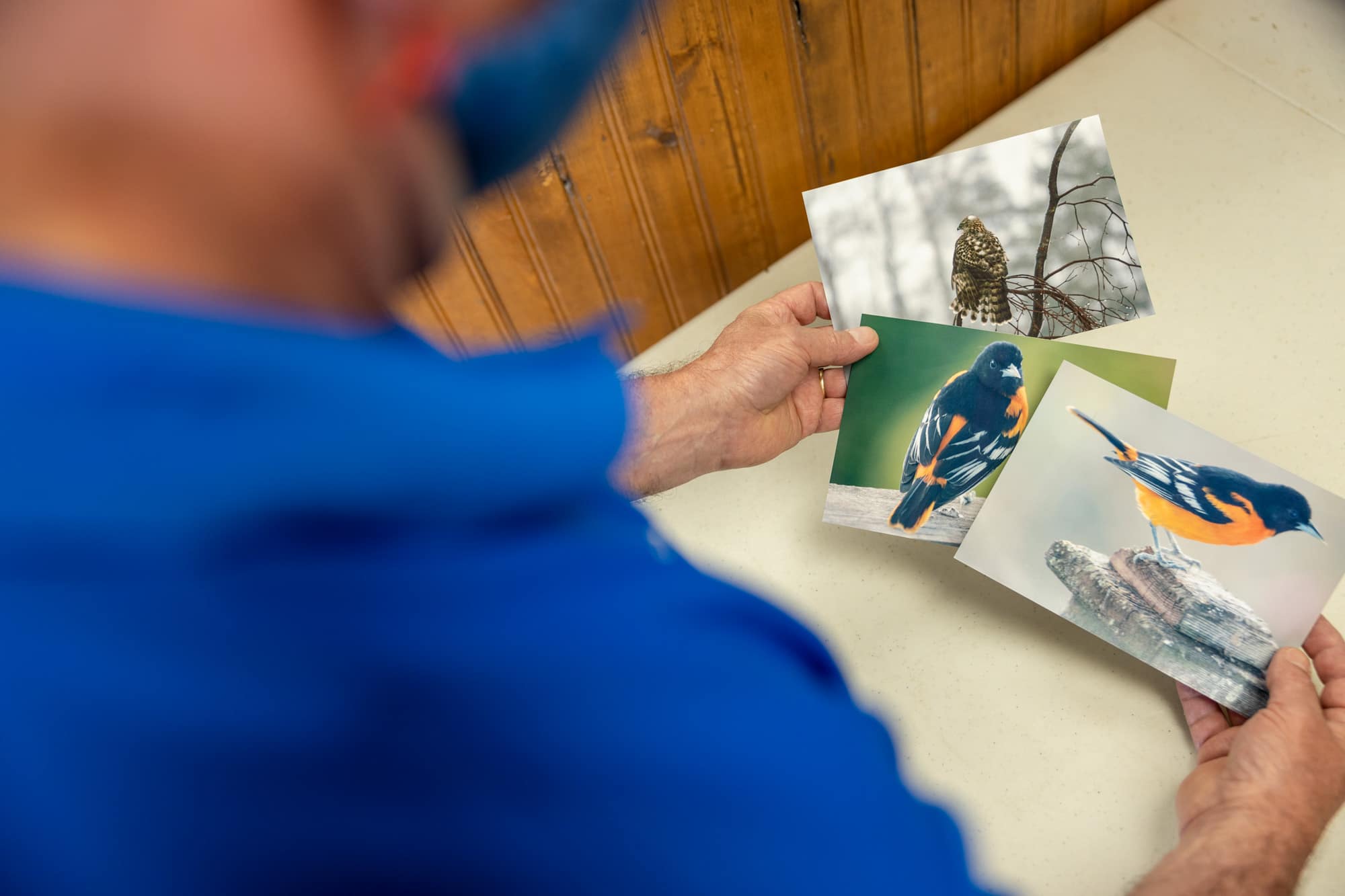 Have you seen support for Phillips's feed grow during the partnership with INT?
PM: "Absolutely. Once people found out that proceeds on every bird seed purchase goes to the Trust, they started buying here rather than elsewhere. Demand for seed is high because of this partnership, which means seed is fresh and is better for the birds. Birds are just not happy with stale seed in their bellies! Also, our customers appreciate the variety of bird feeders that we now provide. Often people have specific requirements of the type of product they need for their bird friends."
JS: "Our customers are comforted in knowing that we have two sales per year – in the winter and fall – where they can buy seed at a discount. It is because of the alliance with the Trust that we are able to do this on a consistent and sustained basis."
Phillips Agri Services have nurtured a valuable partnership with Island Nature Trust that benefits its customers and the Trust's supporters. Their own knowledgeable staff promote a culture of learning by providing advice to customers on the topic of feeding wild birds – encouraging people to ask questions.
PM: "Customers often share photos, and interesting stories about birds they have seen feeding using our feeders in their gardens. We get a lot of young people who are interested in feeding and learning more about birds. Now it seems to be a hobby that is not anchored to age or gender. Maybe once it used to be considered a senior citizens hobby but now there's a lot of twenty-year-old's coming here to buy seed.
I have one customer who comes in regularly to buy seed. Once she told me that it is not she who feeds the birds at their home but her two young children. They actively share their observations and photographs on social media."
WOULD YOU LIKE TO BECOME A CORPORATE SPONSOR?

INT is excited to build and nurture strong relationships with ecologically minded local businesses or organizations. Let us help you grow by allowing us to grow!

To express your interest, contact our fund development coordinator, Charlotte Thompson at development@islandnaturetrust.ca or call 902-892-7513