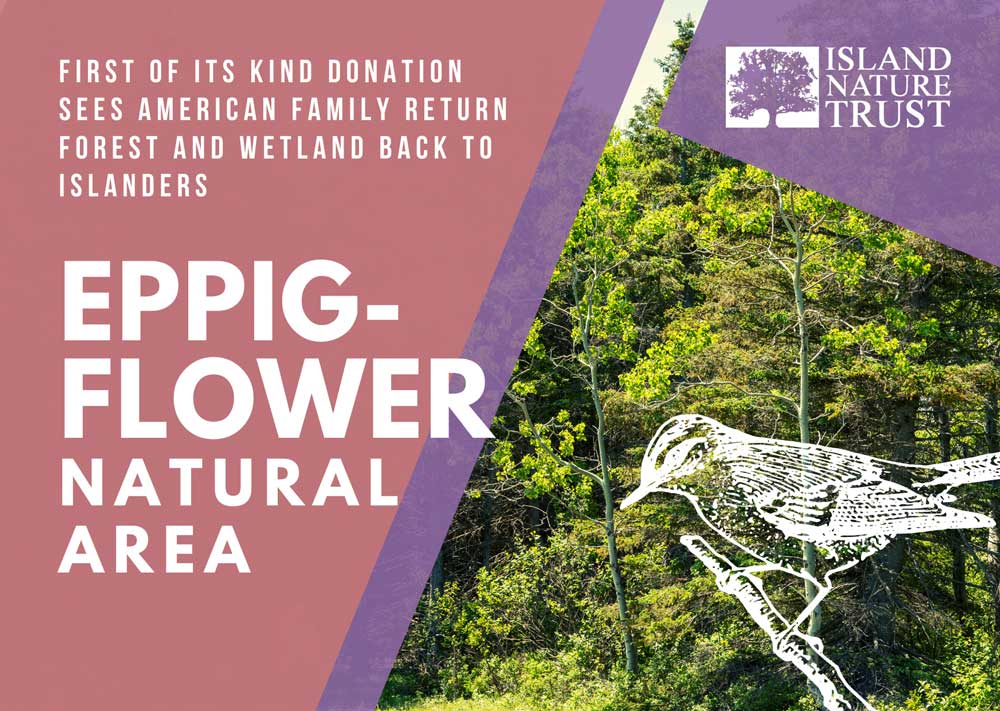 A game-changing cross-border partnership between Island Nature Trust and American Friends of Canadian Conservation – launched to help American landowners donate their land for conservation purposes – is celebrating its first win.
American ownership is approximately 3.5% of the total land on PEI, yet for many years, American landowners interested in donating land for conservation purposes have experienced disproportionate legal and financial barriers. However, thanks to INT and American Friends initiative forged in 2018, significant tax relief is now secured for American donors.
"Americans who love PEI landscapes can now contribute to conservation and receive the same tax recognition that Canadians do. This fantastic cross-border partnership, applied in several other provinces already, allows us to more fully honour this gift of conservation land."

Megan Harris – Director of Conservation for Island Nature Trust
The Eppig – Flower Natural Area, a 25-acre parcel located in Cable Head East was generously donated by American's, Peter and Mary Eppig and contains carbon storing peatland-type wetland and forest, both habitats for a myriad of wildlife. The parcel is contiguous with a 495-acre woodland and wetland complex in the area, which contains Island Nature Trust's Perret – McKinnon Natural Area – providing excellent connectivity to an existing protected space. The diverse ecosystems and services the natural area provides will be protected forever for the benefit of both Islanders and wildlife under the Natural Areas Protection Act.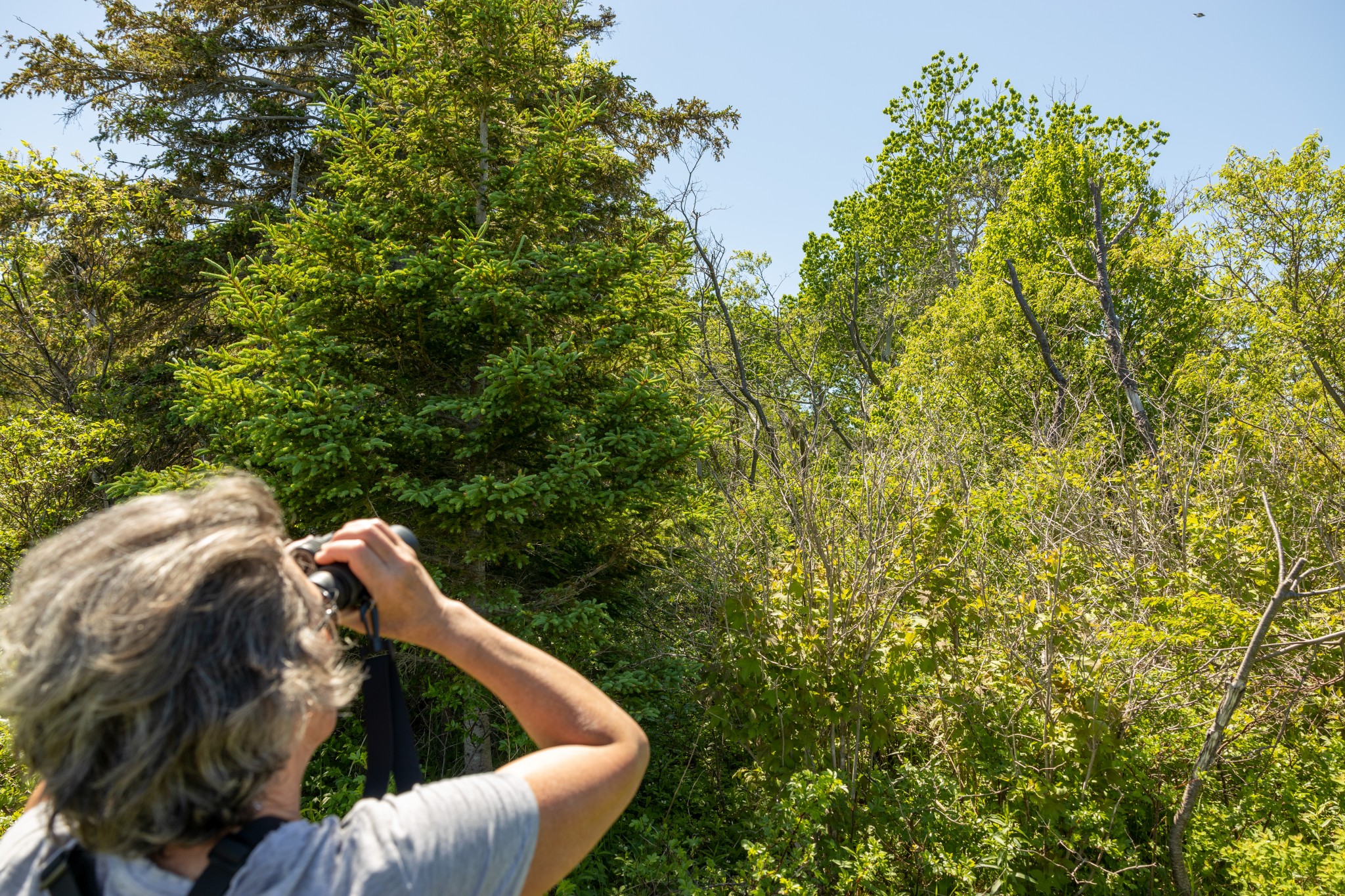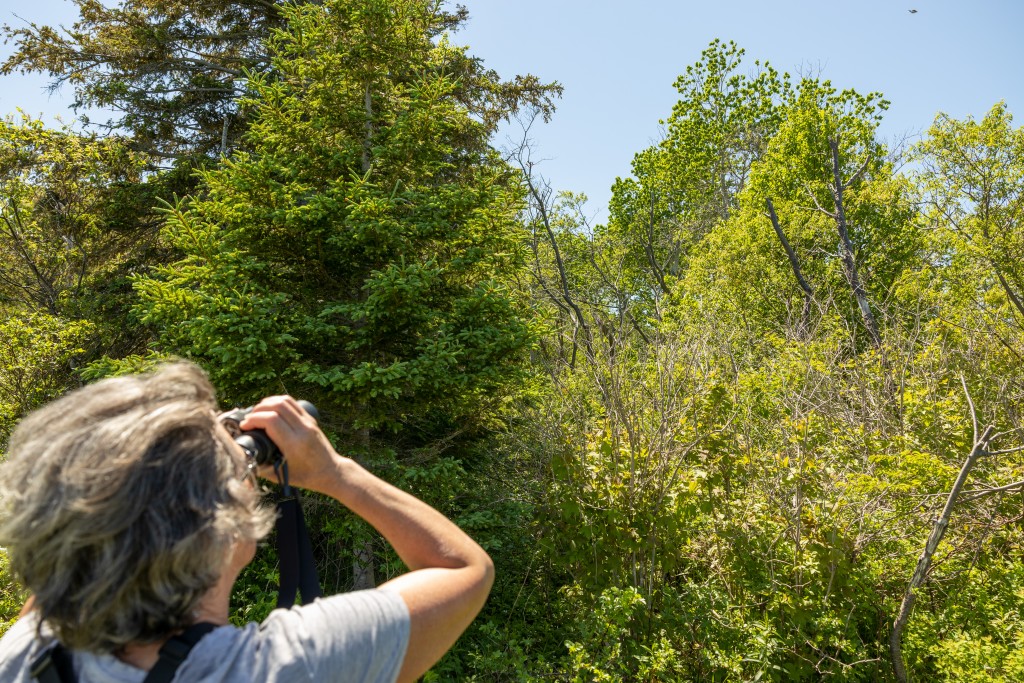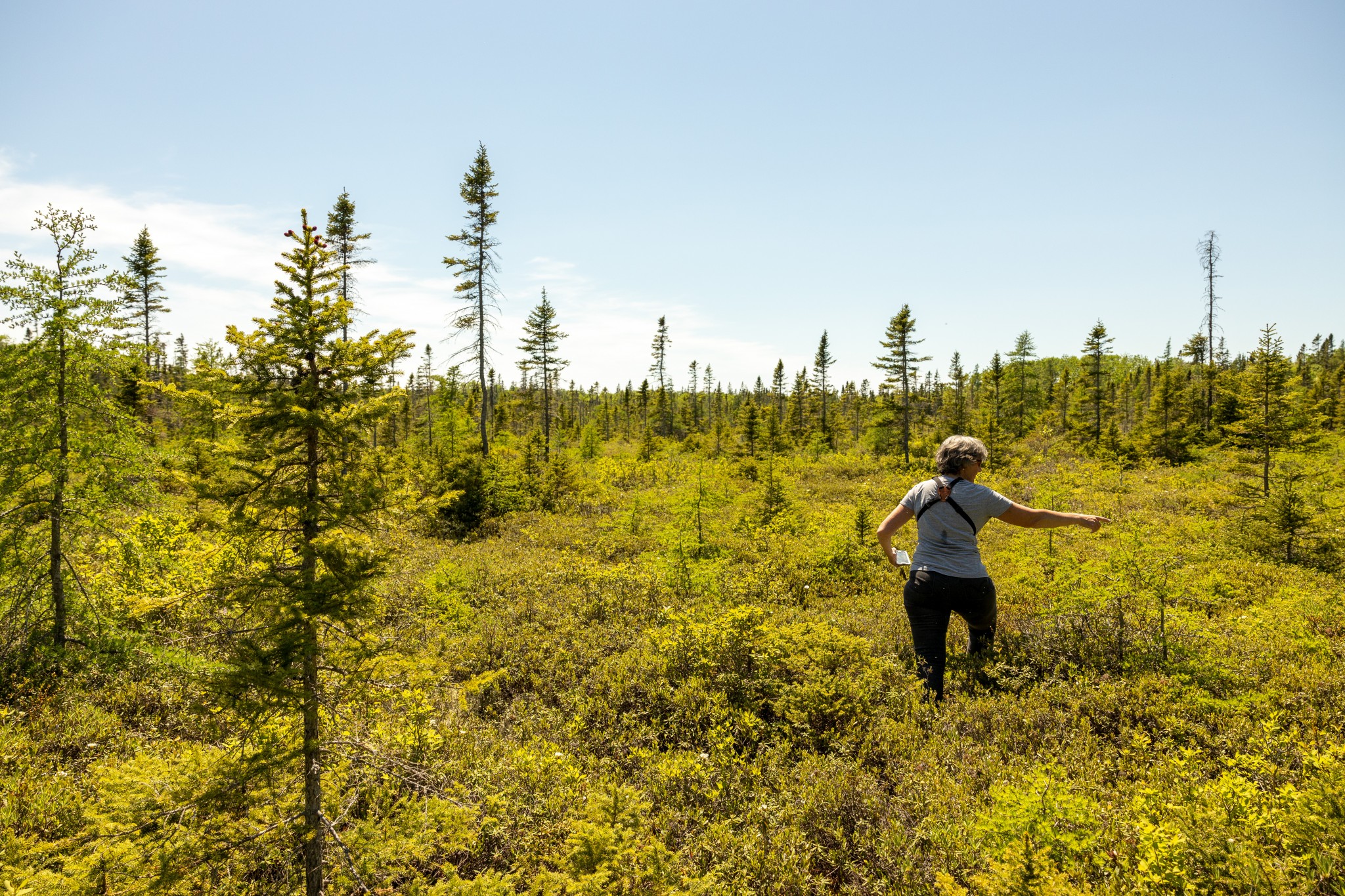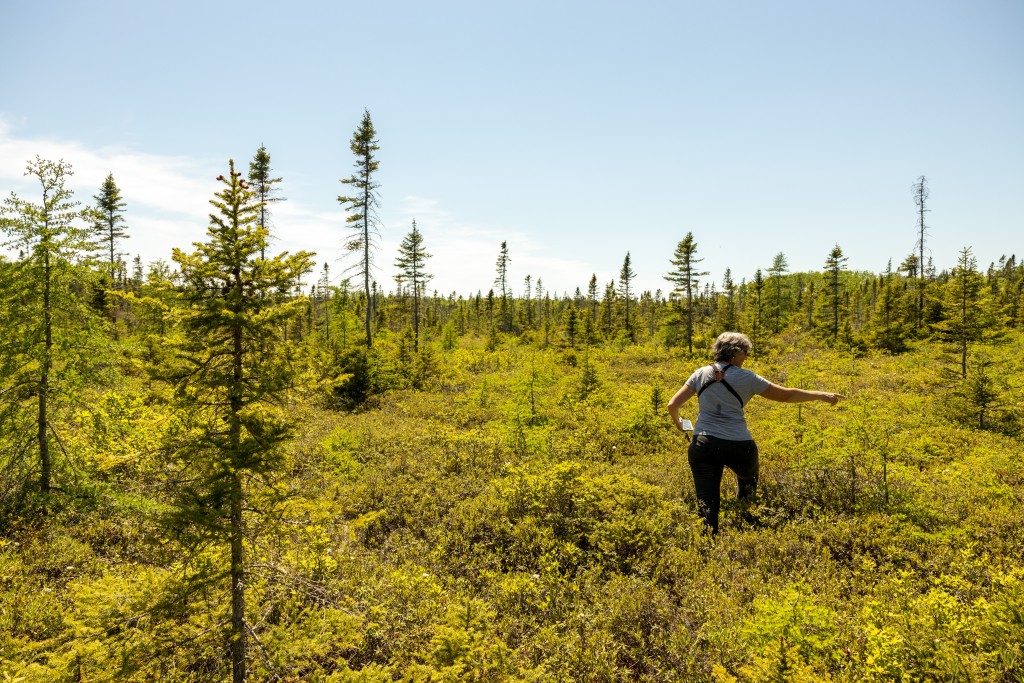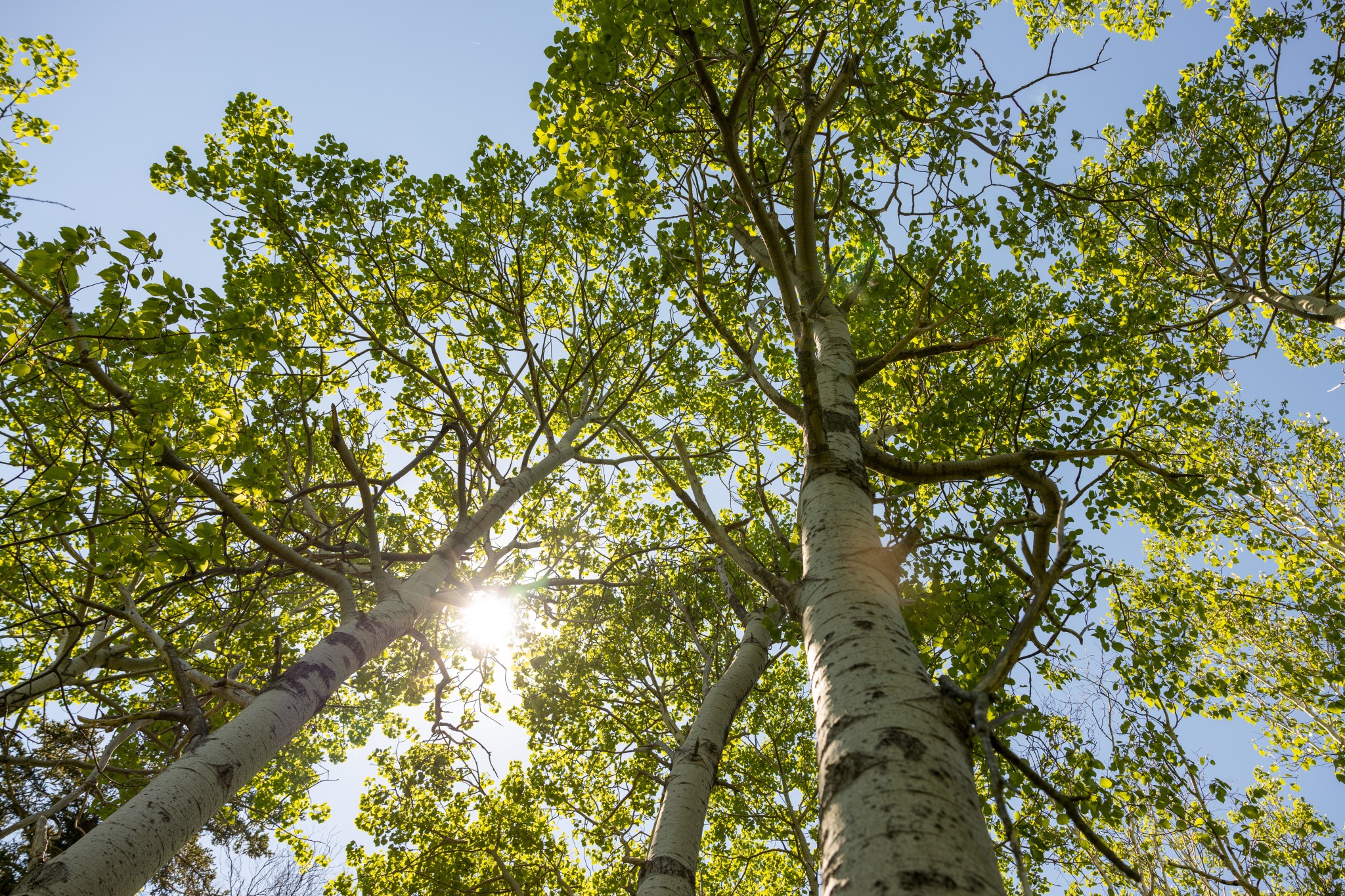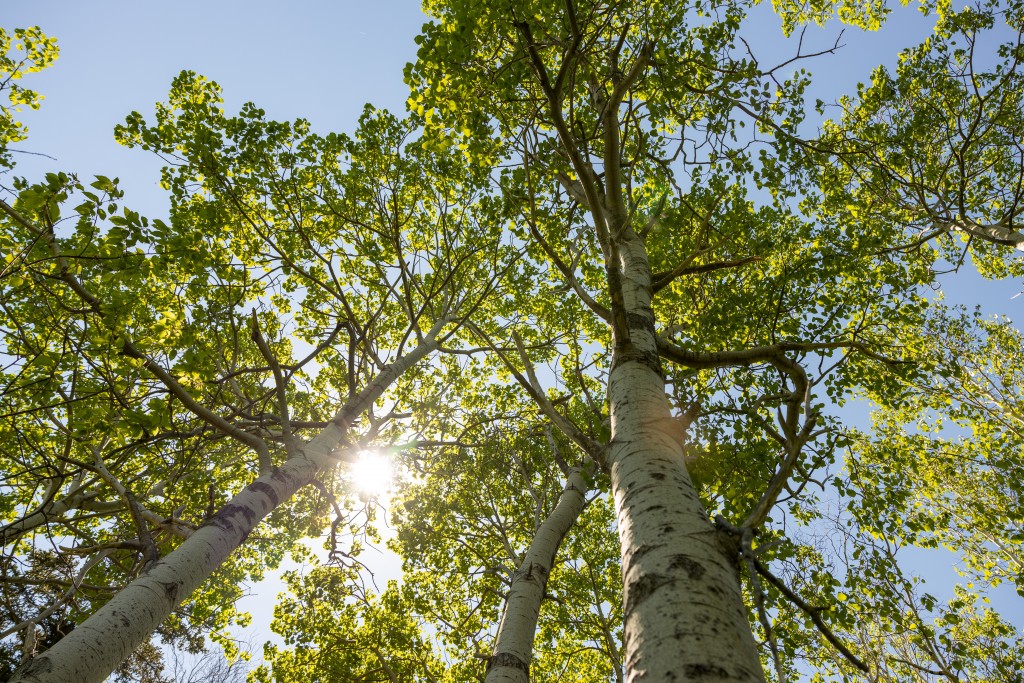 Prince Edward Island has long enjoyed a strong bond with northeastern regions of the United States. Historically, many families had members traveling back and forth to Boston or elsewhere on the U.S eastern seaboard for work. Those family ties often remain, with cousins, grandparents, or other relations on both sides of the border with many acquiring land or settling in PEI for the long-term.
It was PEI's reputation for swimmable ocean water that first drew Molly and Peter Eppig north from New England in 1993. They rented a house in Cable Head for their family vacation and ten years later purchased a property in the same community where they eventually built a home in the style of a traditional Island farmhouse.
"In 2018 we attended an information session hosted by Island Nature Trust and American Friends of Canadian Conservation where we learned that it's possible for American owners of Canadian property to donate ecologically sensitive land as well as realize tax benefits in the US," said the Eppigs.
"We decided to protect a wooded portion of our property that includes a bog which has been identified as ecologically important. We were so pleased to collaborate with American Friends and Island Nature Trust to ensure conservation of this property in perpetuity and we certainly encourage other American owners of PEI property to consider the American Friends of Canadian Conservation organization to see if there is a fit for their long-term plans."

Donors, Molly and Peter Eppig
American Friends' charitable status recognition in both the US and Canada makes these donations financially attractive for generous US taxpayers. It is a US publicly supported 501(c)(3) charitable organization, meaning alltypes of charitable gifts are tax deductible in the US. In addition, gifts of land and conservation easements are effectively not subject to Canadian capital gains tax. Island Nature Trust will steward donated properties through the partnership after they have been protected, concluding with transfer of ownership from American Friends to repatriate the title.
"It is inspiring and rewarding to collaborate with the Island Nature Trust and with US landowners like the Eppigs who are committed to preserving a Canadian place they love. Everyone at American Friends is so pleased with the partnership on PEI and looks forward to having a significant impact on conservation in the Province."

Sandra Tassel, Program Coordinator for American Friends
For the Media
Images & Video
https://www.dropbox.com/sh/zc8h0vyzbkuha0a/AACDwAf9Z1jJyOLF_bTepZkya?dl=0
Quick Facts
The Eppig – Flower Natural Area contains peatland-type wetland and contiguous forest that both act as natural carbon sinks, with the former absorbing 150 to 250 million tonnes of carbon dioxide (CO2) from the atmosphere each year worldwide.
The Eppig – Flower Natural Area contains woodland of a successional composition of white spruce, trembling aspen and red maple, transitioning into black spruce and eastern larch along the boundary with a semi-open, raised bog. Biological inventories in 2019 and 2020 confirmed the presence of the threatened migratory songbird, Canada warbler, in the bog portion.
About
Island Nature Trust is a membership-based, non-government, Canadian charity dedicated to land conservation in Prince Edward Island since 1979. Its mission is to serve the Island community in natural areas expansion and conservation – envisioning a future where P.E.I. has a network of protected, robust natural areas championed by knowledgeable, engaged Islanders.
American Friends of Canadian Conservation is a non-profit organization that partners with Canadian conservation organizations and American owners of environmentally and ecologically significant lands to protect Canada's
natural lands, clean water, abundant habitat, and quality of life for citizens of both countries. By facilitating donations of land and funding from US taxpayers to Canadian conservation organizations American Friends can streamline the process and ensure the best outcomes for both the donors and Canadian land trusts. The US charity was created in 2006 to remove the legal and financial barriers to permanent protection of the portion of Canada's natural legacy owned by US taxpayers.
Learn More
INT website: www.islandnaturetrust.ca
AFCC website: https://conservecanada.org/
Facebook: www.facebook.com/islandnaturetrust
Instagram: www.instagram.com/islandnaturetrust/
Contacts
Ben Russell
Communications Manager – Island Nature Trust
902-892-7513 or 902-566-9150
ben@islandnaturetrust.ca
Megan Harris
Director of Conservation – Island Nature Trust
902-892-7513 or 902-566-9150
conserve@islandnaturetrust.ca
Sandra Tassel
Program Coordinator – American Friends of Canadian Conservation
www.conservecanada.org
360-515-7171