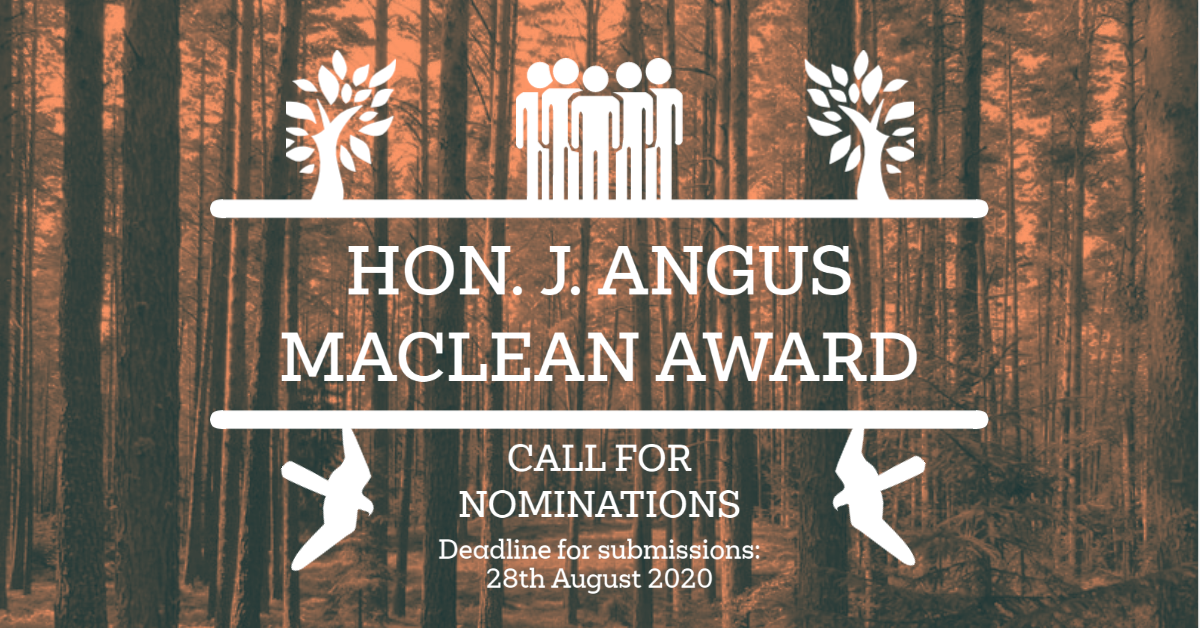 A LAST CALL FOR NOMINATIONS
Island Nature Trust is seeking nominations for the 2020 Hon. J. Angus MacLean Natural Areas Award. This award is named in honour of former Premier and conservationist, J. Angus MacLean. Individuals or groups that have made a significant and lasting difference in increasing or improving natural areas across PEI may be nominated for this prestigious annual award.

Many Islanders feel a deep connection with their land and have made a thoughtful decision to keep it in its natural state. There are also many groups throughout the Island that have put in countless hours improving and protecting natural areas.
In addition to Mr. MacLean himself in 1990, some previous winners include Eric MacPhail and Helen MacPhail for donating their 80-acre Acadian forest in Elmwood and Randy Dibblee for spearheading the mapping of wetlands with scores based on wildlife values for PEI.

Nominations for the MacLean Award should be written and as detailed as possible to allow Island Nature Trust's awards committee to make a fully informed selection. Nominations should include brief biographies of the nominee as well as a clear outline of the work done to protect or manage natural area(s) in PEI. Guidelines for nominations and a full list of past recipients is available from Island Nature Trust. Please drop us an email at admin@islandnaturetrust.ca for further information.

The final deadline for submissions is Friday, August 28th, 2020.