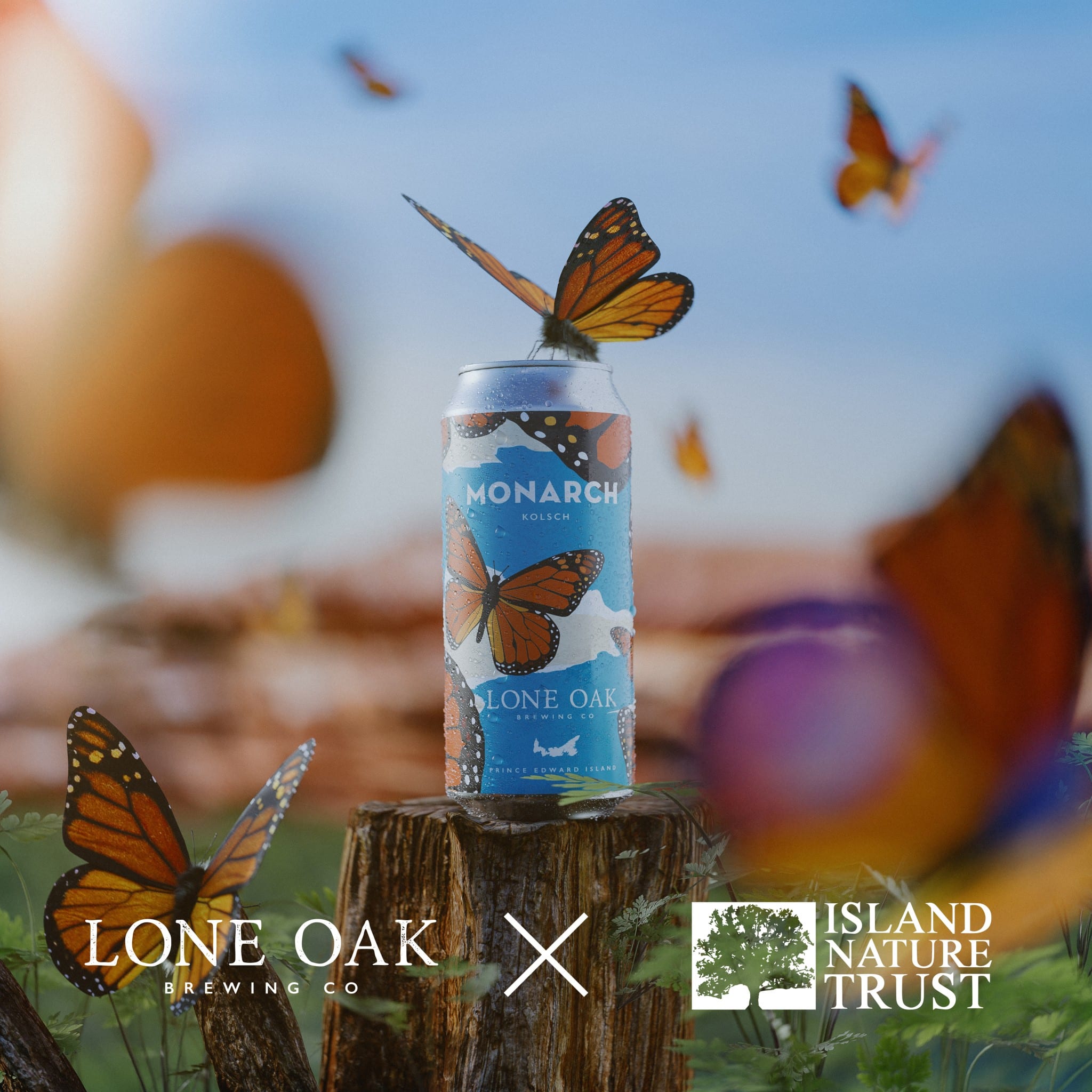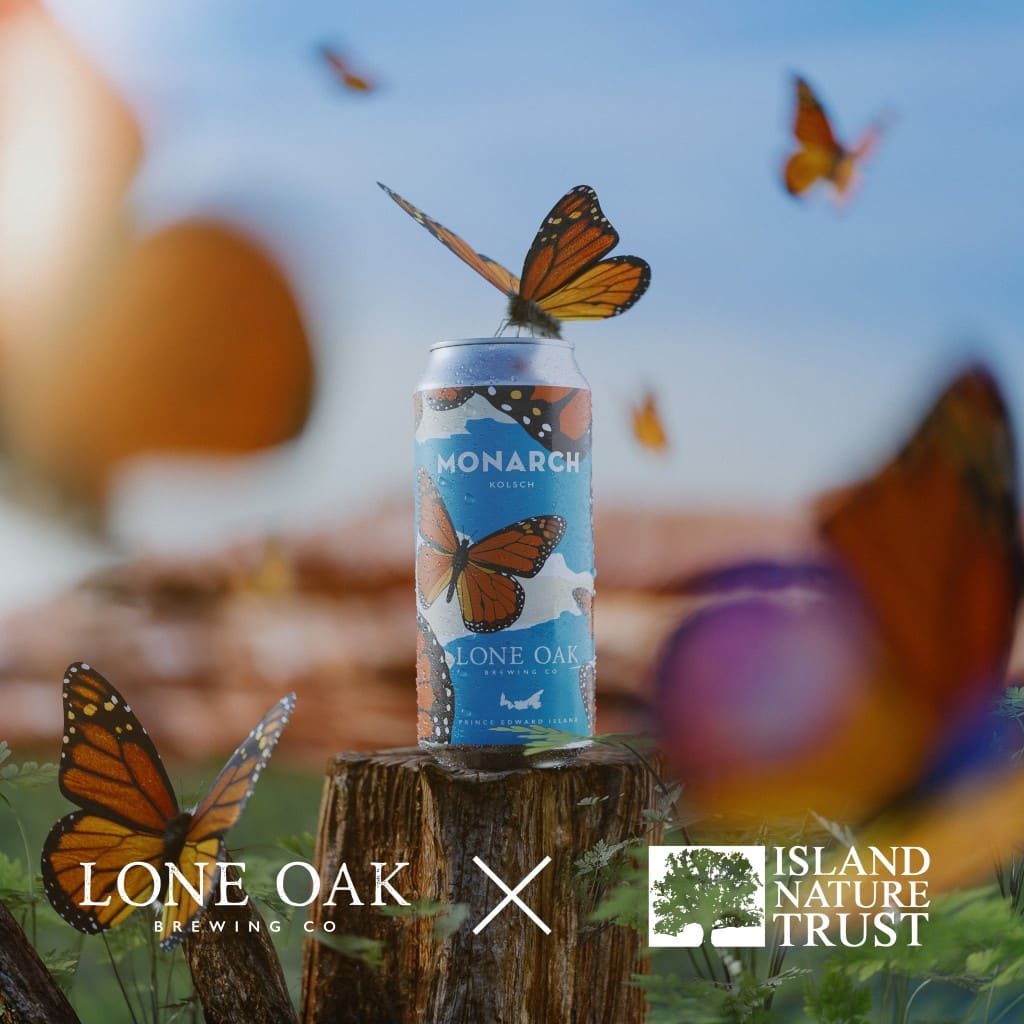 On Thursday, July 21, 2022, the International Union for the Conservation of Nature announced that the Monarch butterfly has been place on the international endangered list. Coincidentally, Lone Oak Brewery in partnership with Island Nature Trust are today launching a limited-edition beer in tribute of the iconic species.
The new beer called Monarch by Lone Oak Brewery is available from Saturday, July 23, at the Lone Oak Taproom at Borden-Carlton and its Brewpub and Beer Store at the Milky Way in Charlottetown. Proceeds will go towards species-at-risk conservation initiatives at Island Nature Trust.
Estimates suggest North American monarch butterfly, Danaus plexippus, population has declined between 22% and 72%. The butterfly was added to the Species-at-Risk Registry of Canada in 2003 as a species of Special Concern and reassessed as an Endangered species in 2016. Its population has been on a steady decline over the past 30 years – by almost 99% – due to declining milkweed, forest loss in wintering grounds and climate change. Not only is the butterfly beautiful in nature, but they are also pollinators. Like bees, they play a critical role to ecosystems that provide benefits for nature and Islanders alike. This butterfly can be found around milkweed plants across PEI during the summer months before migrating south for the winter.
About the partnership
As PEI's first and oldest private land trust, Island Nature Trust recognizes the importance of collaborating with local businesses to enhance awareness of species-at-risk conservation efforts in Prince Edward Island. In addition, the natural areas protected by the Trust contain dense forest that is the perfect habitat for the monarch butterfly.
It isn't just wildlife that benefits from Island Nature Trust initiatives. The Trust is committed to acquiring and protecting ecologically diverse habitats in perpetuity to ensure that PEI natural areas will continue to provide benefits to Islanders in the form of clean water, clean air, and a livable environment for future generations.
'Since Islanders have become more mindful of their environmental footprint, this vibrant partnership with Lone Oak is likely to be one of many more to come. Our hope is that conservation-aware initiatives such as this will inspire other Island businesses to leverage their brand and better connect with an eager-to-help Island community.'

Bianca McGregor, Executive Director at Island Nature Trust.
Lone Oak and Island Nature Trust invite Islanders to purchase the beer to support species-at-risk on PEI, as well as protect the Island's natural spaces, for both the enjoyment of Islanders and the diversity of wildlife that call PEI home.
"We are excited here at Lone Oak to partner with the Island Nature Trust on this unique project to help raise funds for habitat protection. It's important we all do our part to protect nature's species-at-risk. Enjoy our refreshing Kolsch and help us make a difference for wildlife!"

Jared Murphy, CEO of Lone Oak Brewing Co.
Monarch butterfly facts:
Unlike most butterflies, the monarch migrates thousands of kilometers in vast numbers twice a year, observed flying over 1km above the ground. Found across Canada, the Monarch is widely recognizable by its bright orange-coloured wings, displaying a warning sign to potential predators that it is poisonous if eaten.
Similarities: this Kolsh style (lager ale) beer is light, bright, and will be noticed around the Island this summer!
Differences: not poisonous to predators but please enjoy responsibly!
What other ways are there for Islanders to help the endangered monarch butterfly?
Do your bit to help support monarchs and their habitat thrive by planting Swamp Milkweed (Asclepias incarnata), which is native to PEI in your garden! Monarch butterflies have a symbiotic relationship with milkweed necessary for their lifecycle. Monarchs lay their eggs exclusively on milkweed. When the caterpillars hatch, they eat the leaves for nutrition while also making themselves toxic to predators. In return, adult monarchs pollinate the milkweed. These fluttering pollinators will be a mesmerizing addition to your summer garden!
Islanders can buy Swamp Milkweed seeds at https://www.incredibleseeds.ca/products/swamp-milkweed-seeds
Or the plant itself at MacPhail Woods https://macphailwoods.org/services/native-plant-sales
Contact:
Charlotte Thompson – Fund Development Coordinator
Island Nature Trust
902-566-9150
development@islandnaturetrust.ca
Jared Murphy – Co-owner, CEO
Lone Oak Brewery
902 729 2228
jared@loneoakbrew.com
Ben Russell – Communications Manager
Island Nature Trust
902-566-9150
comms@islandnaturetrust.ca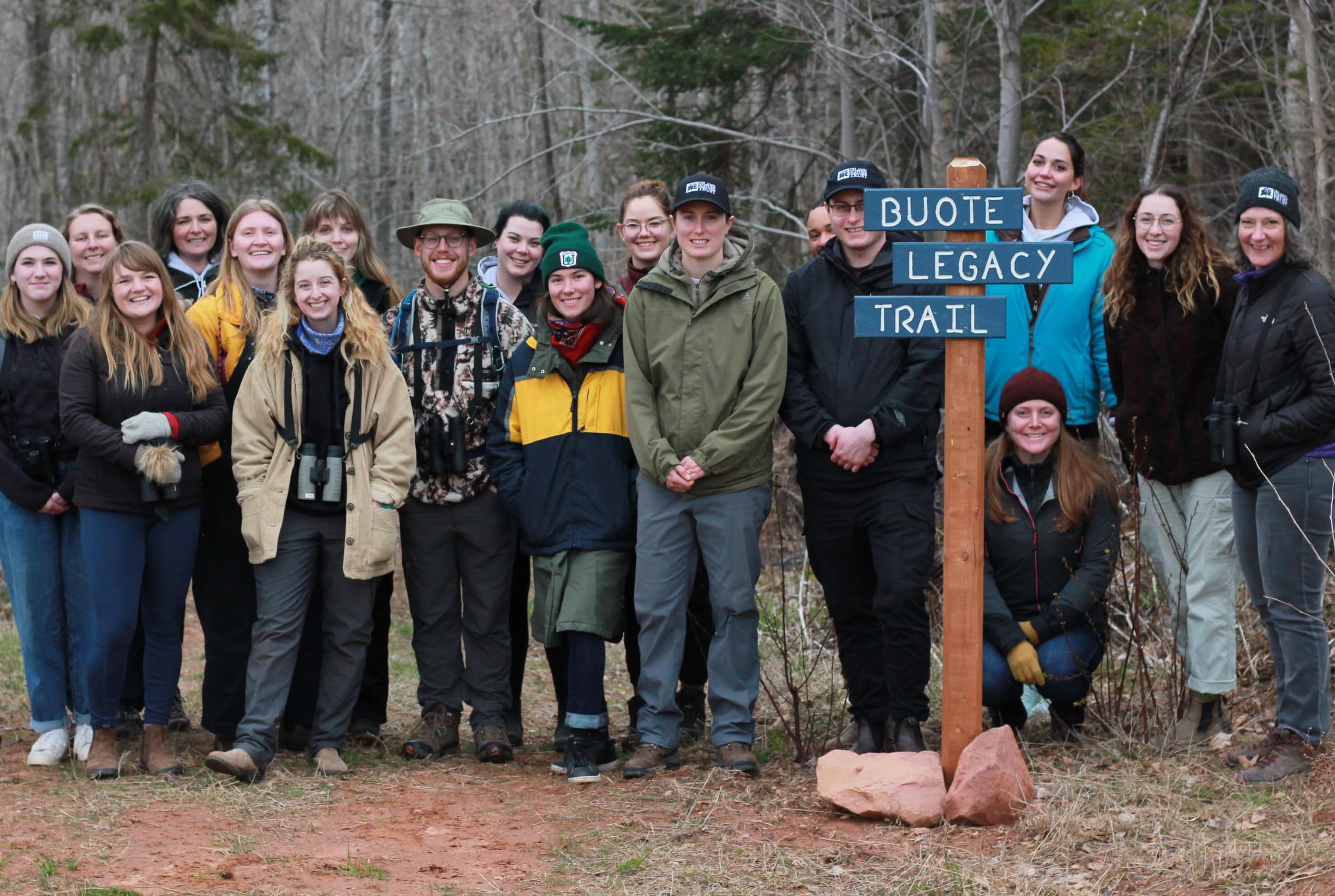 Sign up
To Our
Newsletter
Be the first to know about
future events, news and
campaigns.
Get in touch
Connect with our team
---
Ways to Give: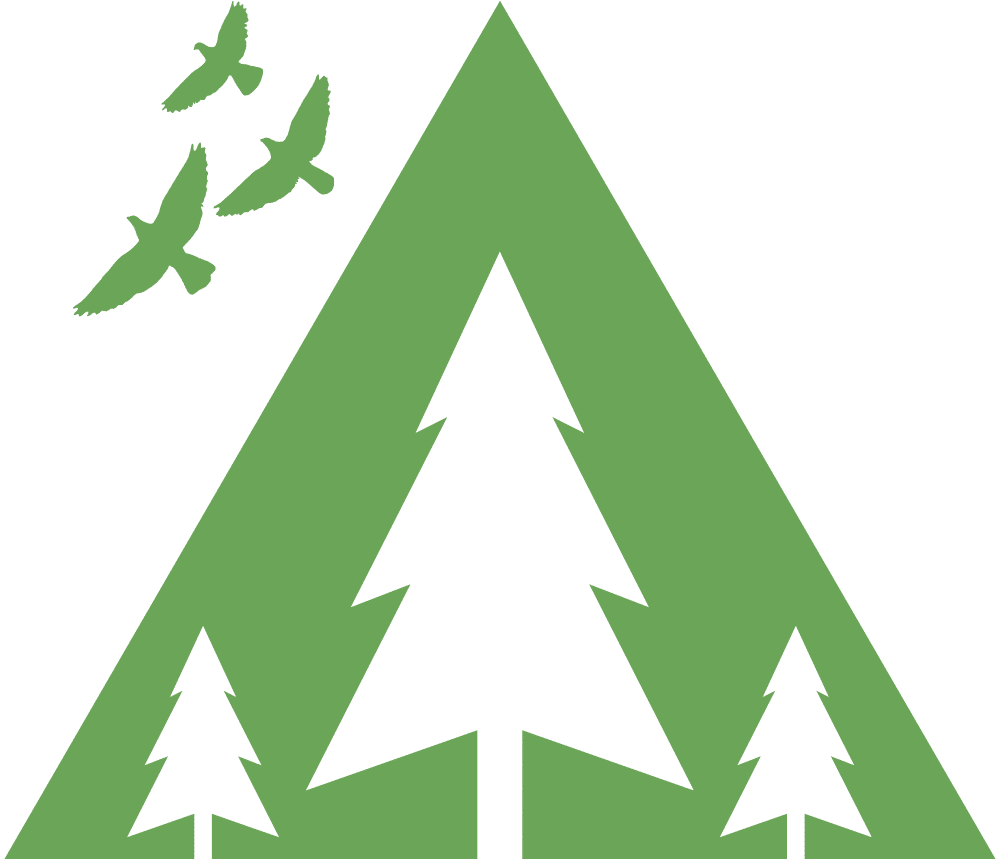 Donate your ecologically
important land for Island Nature Trust to protect in perpetuity.
---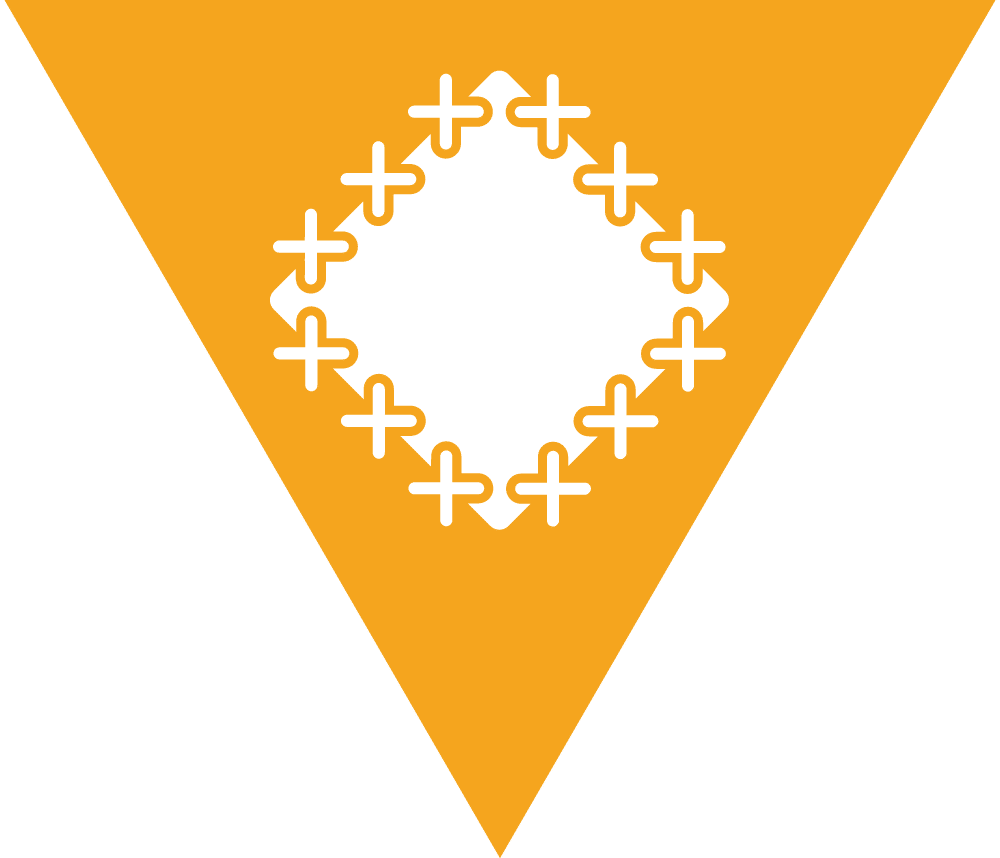 Donate cash to help us acquire 10% of PEI natural areas and our partners will multiply your contribution.
In partnership with:

---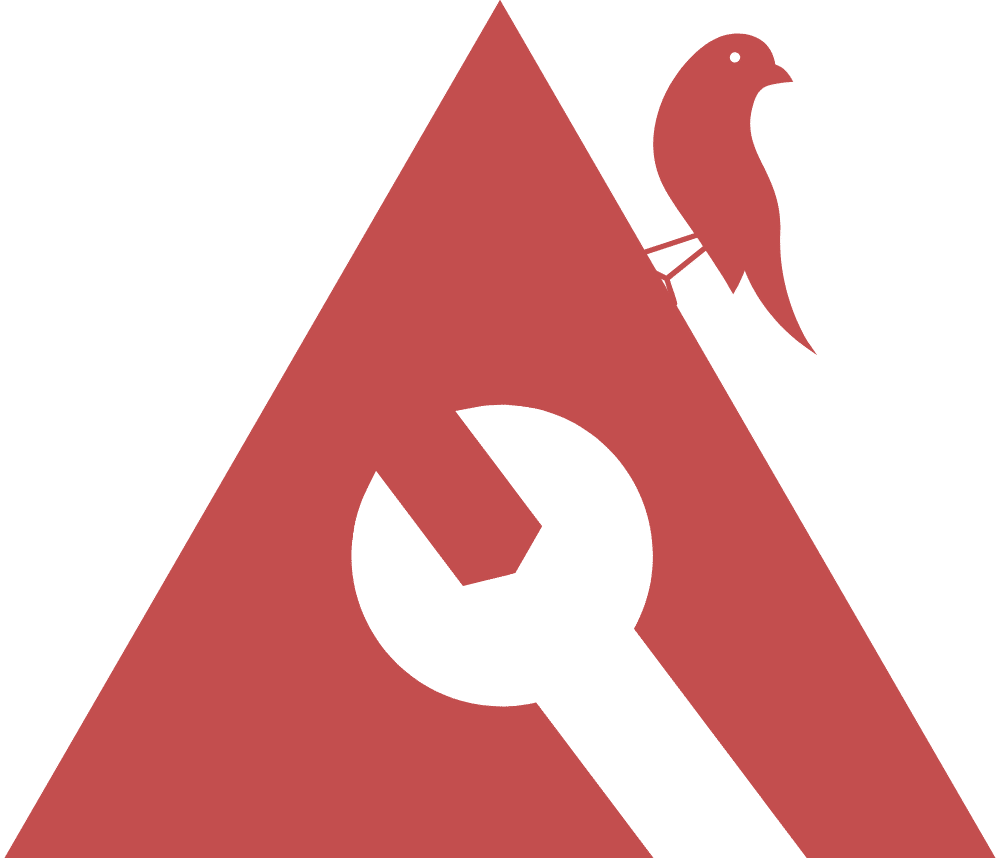 Donate cash to the
stewardship fund to ensure the long-term integrity of our natural areas.
---