Island Nature Trust (INT) relies significantly on land donations in protecting the natural landscapes of Prince Edward Island, particularly when these donations connect with existing protected areas. While financial support plays a crucial role in the Island Nature Trust's mission to safeguard the island's natural heritage, the donation of land stands as a testament and lasting commitment from individuals and families to protect the island's ecological diversity.
We are excited to spotlight the remarkable generosity of the Judson family, who donated the 117-acre Judson Salt Marsh Natural Area in Alexandra. This donation aims to expand the already protected Crown Point headland, known as the 182-acre Crown Point – Wjikijek Natural Area. The latter faces threats of development due to its proximity to Charlottetown and Stratford, making it a focal point in recent conservation endeavors by the Island Nature Trust.
Corridors of Connectivity: The Importance of Expanding Protected Areas
Island Nature Trust's mission depends on fundraising to acquire interconnected natural areas, preserving the very landscapes that define Prince Edward Island. These protected sanctuaries offer shelter and habitat to a myriad of species while ensuring the sustenance of our natural resources, benefiting the Island's entire community. While the trust acquired the initial Crown Point headland in March 2020, securing this land was no small feat. This achievement was made possible by the collective support of Environment Canada, the MapleCross Fund, and approximately 100 individual donations from Islanders.
This fundraising campaign, driven by the Trust and the public, illustrated the power of collective action. It underscored the Island community's shared commitment to the protection of the Island's natural heritage. But the story doesn't end there.
The Judson Family: A Pivotal Contribution
The Judson family's decision to donate their land adds a new chapter to the Crown Point conservation story. Island Nature Trust approached the Judson family, recognizing that expanding the protection of this headland aligns with its mission to create a mosaic of interconnected natural areas, ensuring the ecological health of the Island's landscapes and the well-being of its diverse species.
The Judson family's legacy of protecting their land, spanning generations, exemplifies the spirit of Island Nature Trust's mission. "Climate change and encroachment by humans on the natural space can have a major impact on the marsh and its inhabitants," William Judson warns. "By joining this land with the previously donated adjacent land, INT is creating a large, conserved area with several unique habitats which allows many species to thrive."
"My entire family has actively worked to protect the land and keep it in its natural state," says William, echoing the sentiment of many Islanders who share a profound connection to the land. "When we were approached by the INT, we decided the timing was right for us to donate the land to ensure its continued protection."
A Lifelong Connection
"My father and mother, Donald and Virginia Judson, purchased this land as part of the family farm in the late 1960s," William shares. "We spent many years, while growing up, experiencing what the marsh had to offer – picking cranberries, hunting ducks in the fall, and playing in the marsh. We would follow the fox and racoon runs, catch minnows in buckets, and dissect owl pellets. We knew where every water hole was located, and we watched the changes in the marsh year after year."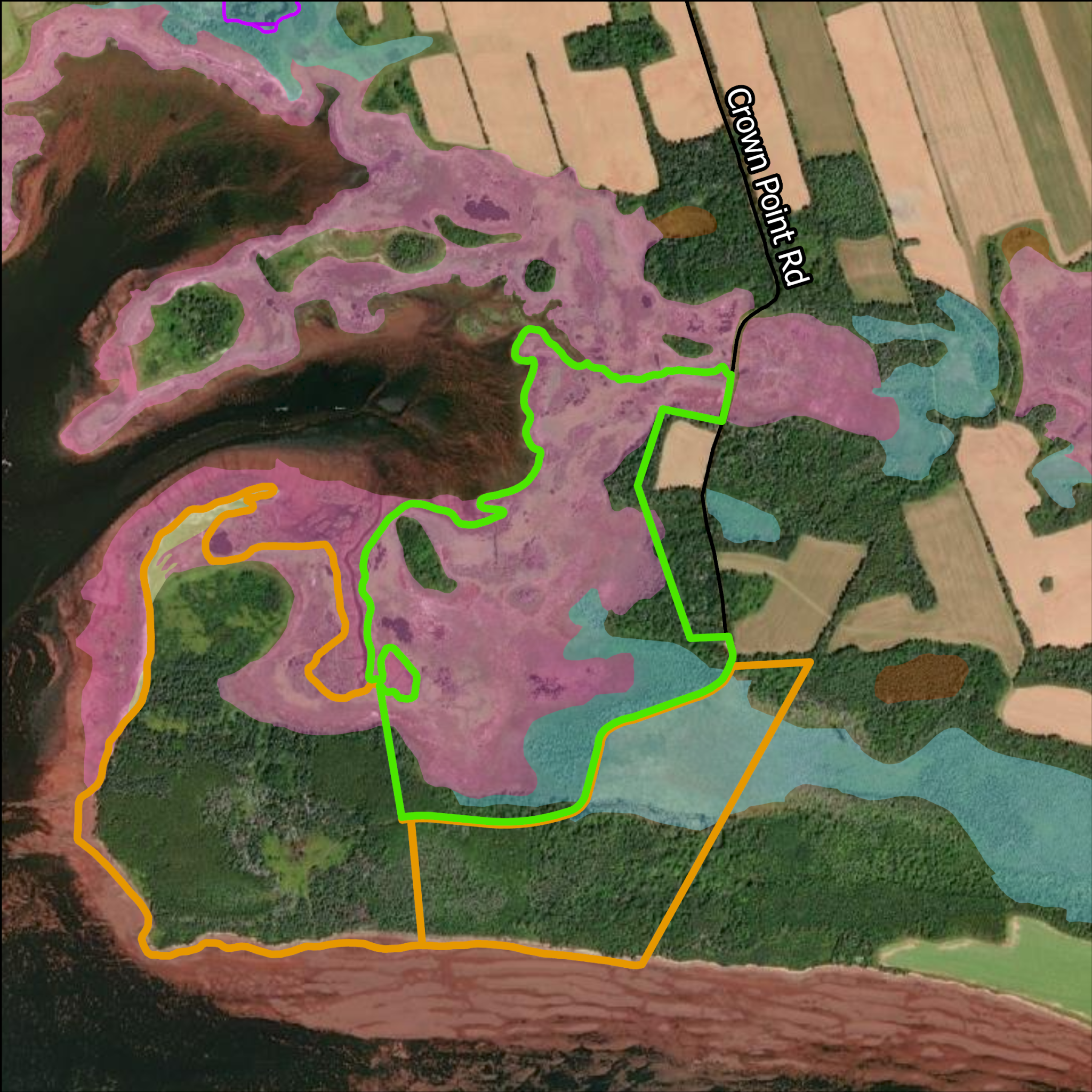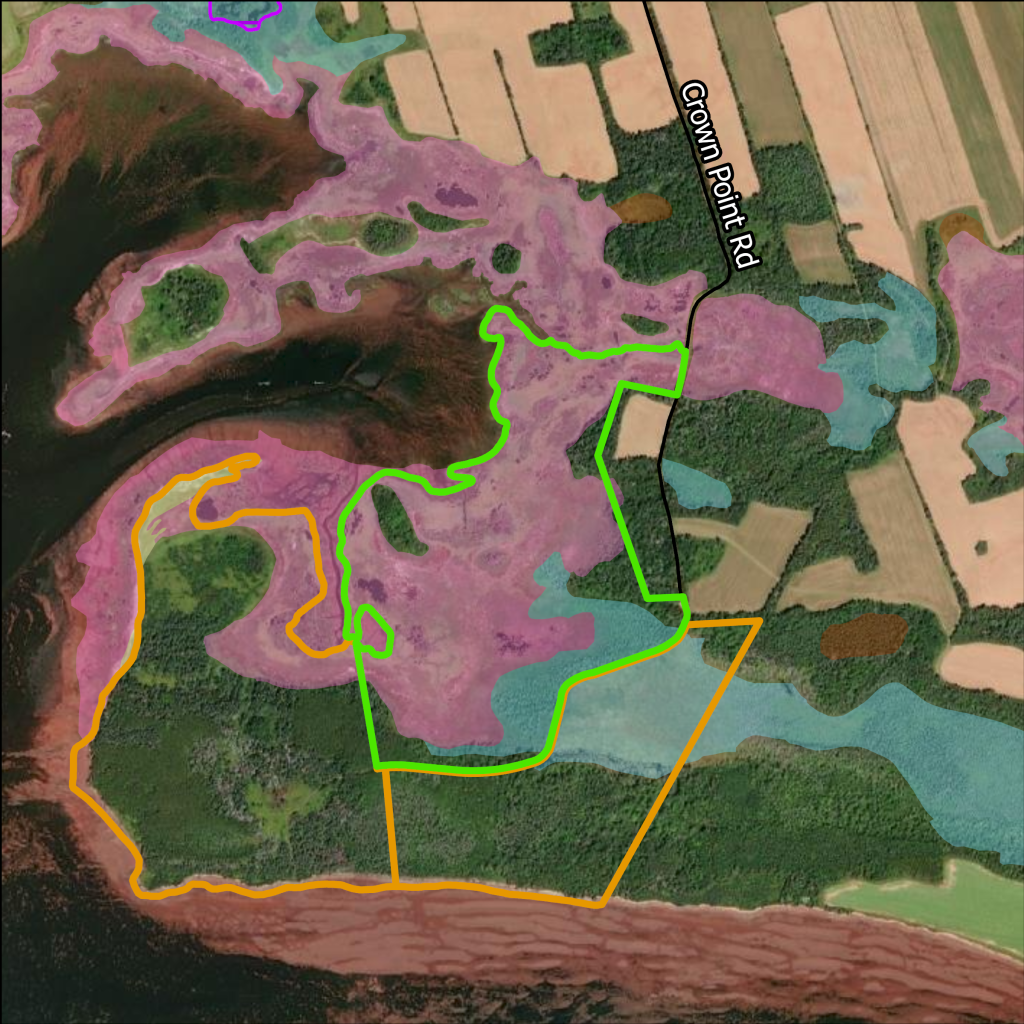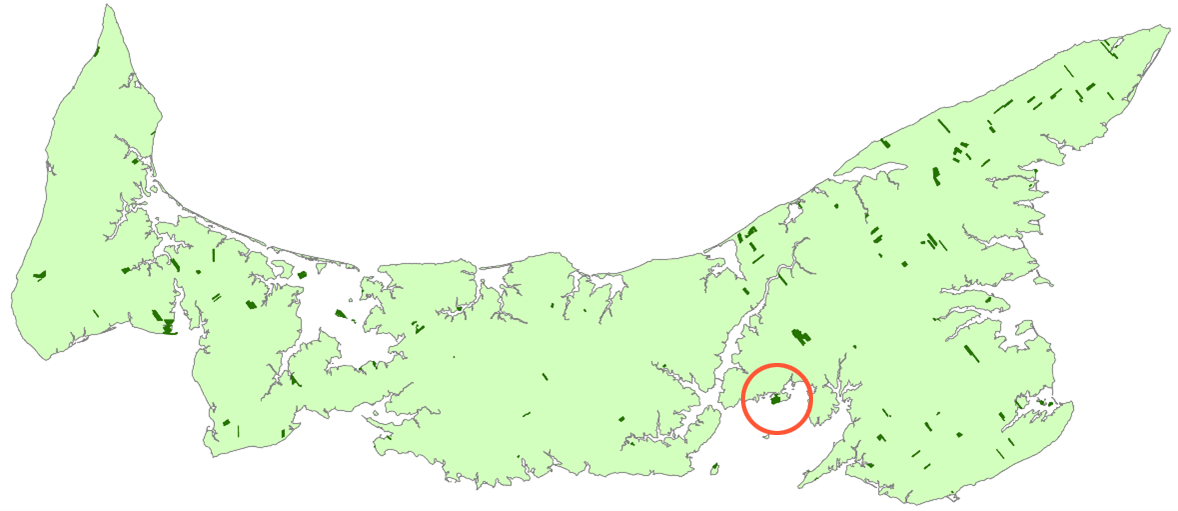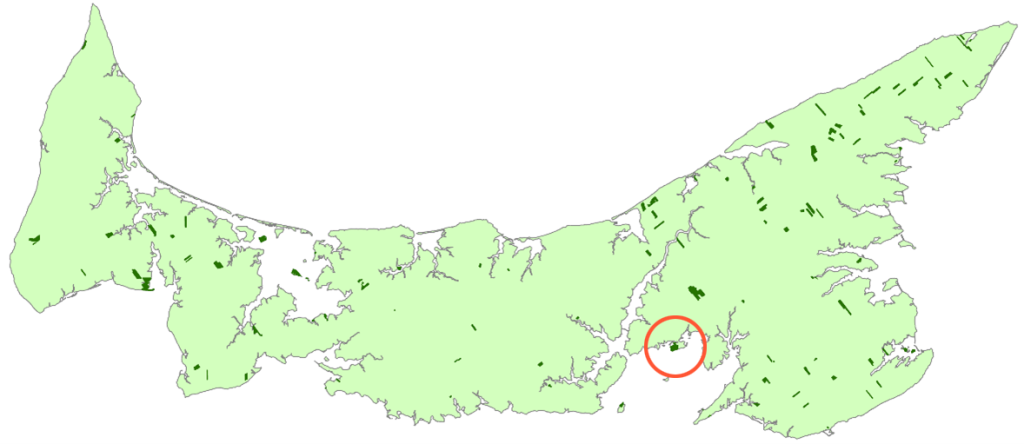 Left: Judson Salt Marsh Natural Area shown in Green. Other INT natural areas shown in orange. Salt marsh is pink, freshwater marsh is light blue, bog is brown, and sand dunes are yellow-tan.
A Landmark in Alexandra
Crown Point, located southeast of Stratford, PEI, is a relatively undeveloped coastal headland. It serves as a natural barrier protecting the rural communities of Alexandra and Pownal from the forces of storm surges, winds, and high spring tides. The salt marsh on the property is part of a wider band of coastal salt marsh that stretches along Hillsborough Bay from Stratford to Orwell.
A Cultural and Ecological Gem
Crown Point is not only an ecological treasure but also holds significant cultural history for both the Mi'kmaq and the Acadians. The area is believed to contain Mi'kmaq and Acadian burial grounds, along with evidence of Mi'kmaq camps and French battlegrounds.
Diverse Ecosystems
The coastal forest on the Judson Salt Marsh Natural Area boasts mixed wood stands, including white spruce, trembling aspen, white birch, red maple, eastern larch, and American beech. A 3-acre island within Jardine's Bay hosts a similar forest structure, with older hardwoods and established pit and mound topography. The presence of alder swamp along the salt marsh provides habitat for the federally at-risk Canada warbler.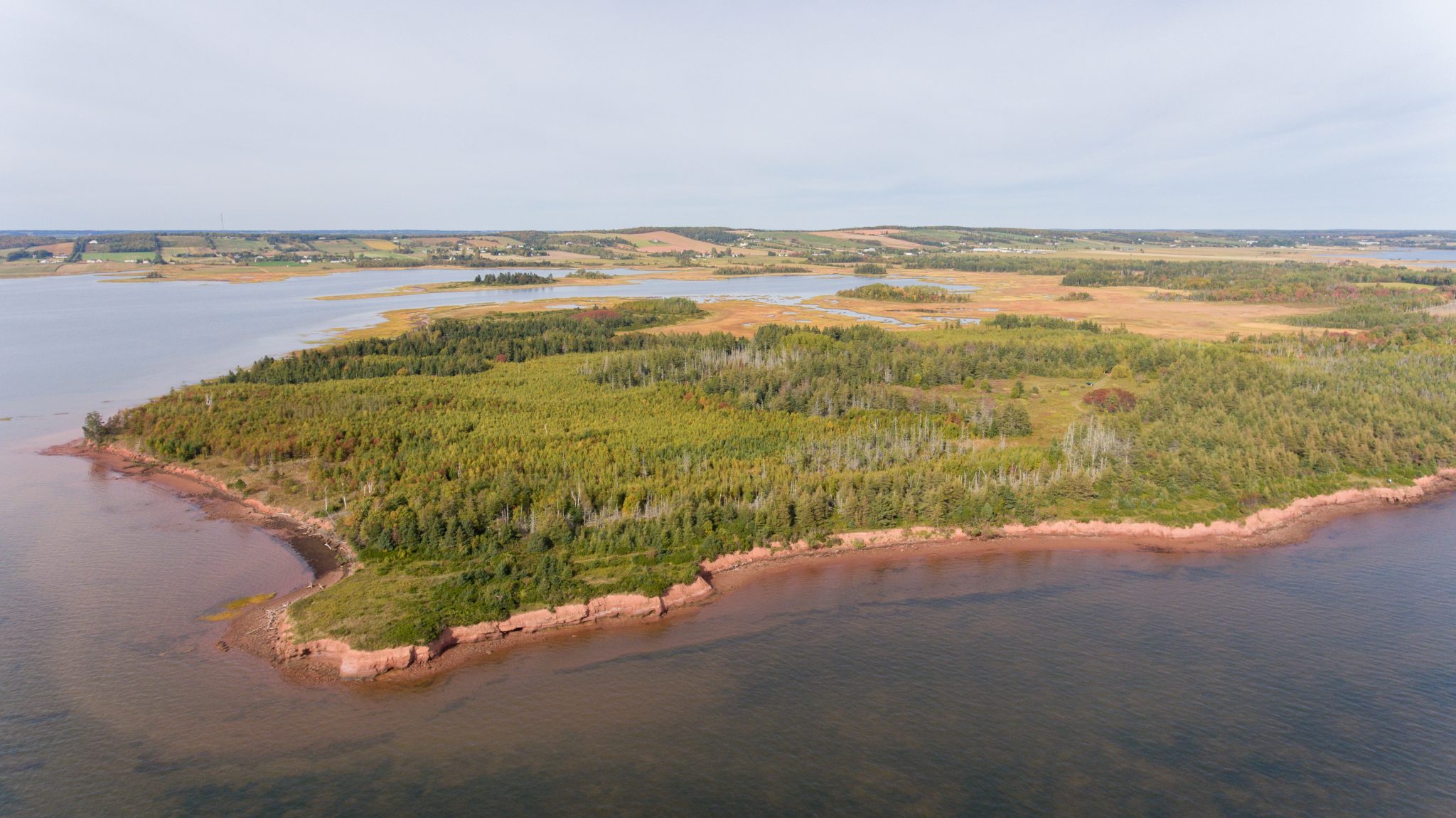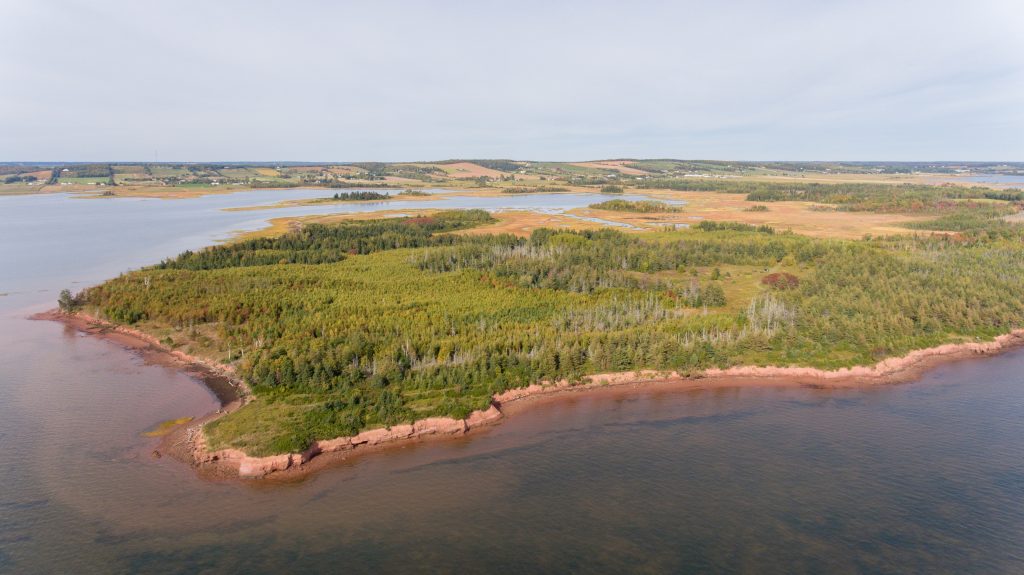 A Gift to Future Generations
The Judson family's decision to donate this ecologically significant land highlights their deep connection to the Island's history and natural heritage. William, eloquently expresses the enduring significance of this land, noting, "This has been a part of my family's life for generations, well before my parents acquired it in the '60s." The Judson family's roots in the area span over two centuries, with stories of the marsh passed down through the generations.
Reflecting on cherished family outings in the 1970s, William recalls, "We had purposeful treks to the woods and the marsh, especially during the fall season." These outings, featuring activities like apple-picking and cranberry gathering, were integral to their family tradition. William vividly recounts a memorable cranberry-picking expedition with his parents and sister, Lisa, when they were 7 and 10 years old. He shares, "Armed with homemade cranberry pickers, we traversed a familiar path through the woods, pausing at a clearing for lunch."
Their destination was a captivating marsh fed by a peat bog, boasting tall reeds, marsh grass, duck puddles, and an abundance of cranberries. Despite contending with mosquitoes, the family harvested cranberries, explored ponds, raised ducks, and even dissected an owl pellet. William fondly concludes, "By the time we returned home, our potato bag was half-filled with cranberries, and we were soaked, weary, but utterly content." Through this generous donation, the Judson family ensures the preservation of these cherished landscapes for future generations to create their own lasting memories.
Land donations like the one from the Judson family secure the natural heritage of Prince Edward Island for generations to come. While financial contributions are critical for Island Nature Trust to continue its work, donating land is a powerful symbol of commitment to conservation. It's a message that echoes through time, safeguarding the Island's ecological diversity.
We extend our heartfelt gratitude to William, Tara, and their children, Oliver, Isaac, Elliott, and Bridget, as well as to William's parents, Virginia and Donald Judson, and his sister, Lisa Judson (now Lisa Baird), for their exceptionally generous contribution.
Ways To Protect Your Land
Private Stewardship
You can retain ownership of the land and still place it under NAPA protection. Our resource guide "Protecting Natural Places in Prince Edward Island"' provides more detail on this option.
Donate or Sell Your Land
For those who are able, the act of giving land to a land trust so that it may be protected is the ultimate in generosity. Island Nature Trust profoundly appreciates anyone who considers such a gift.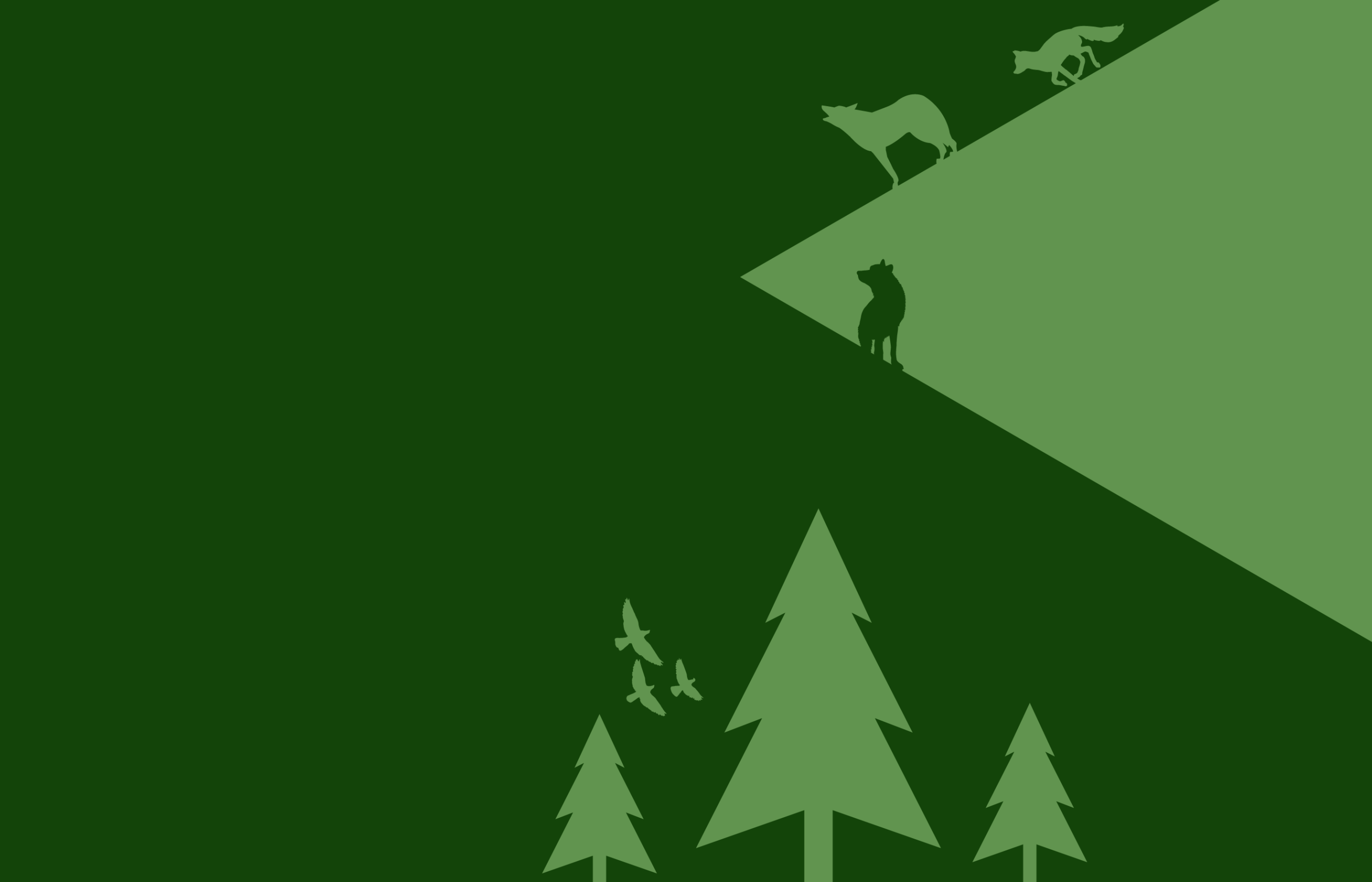 Are you interested in donating your land for Island Nature Trust to protect forever?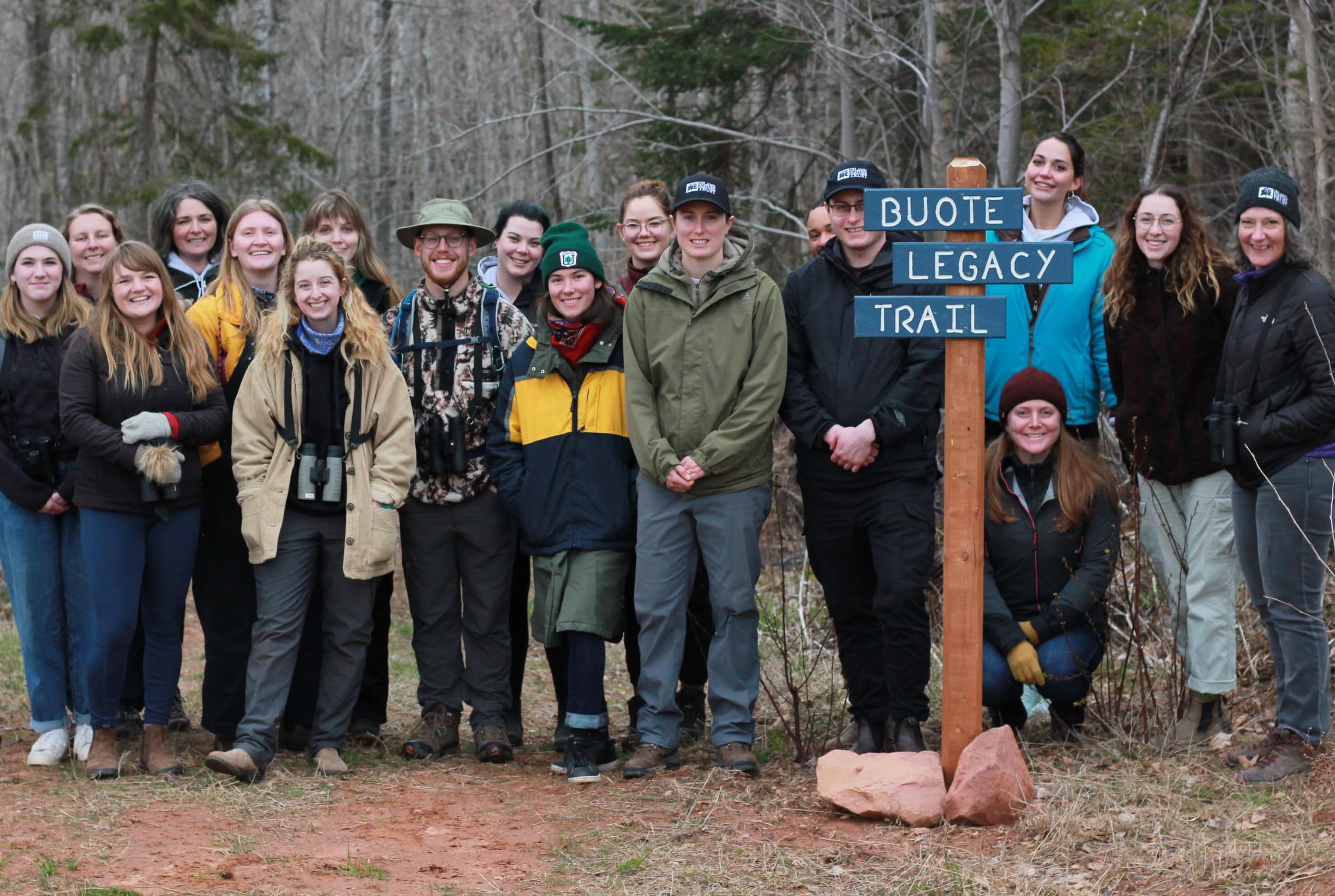 Sign up
To Our
Newsletter
Be the first to know about
future events, news and
campaigns.