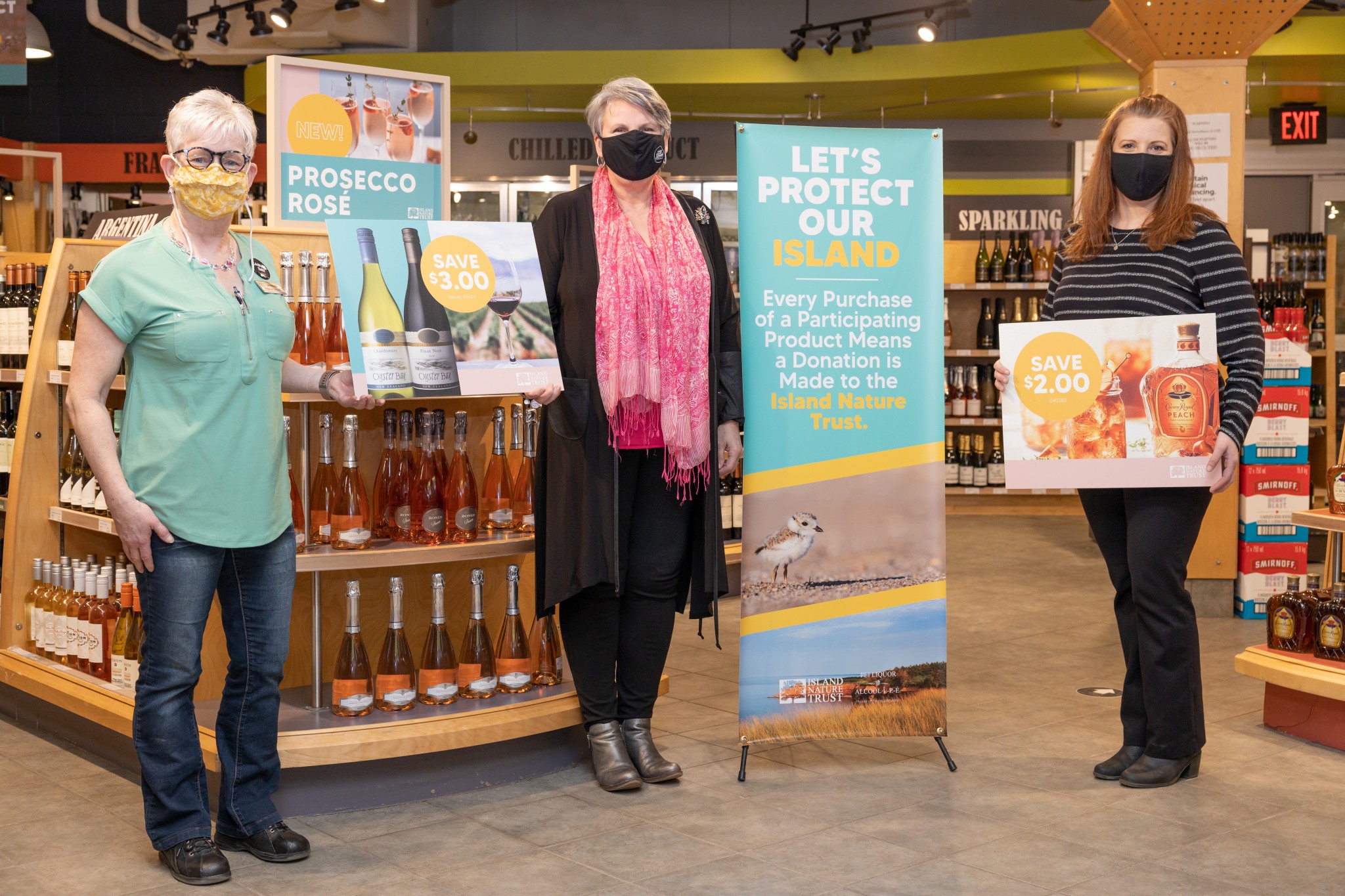 After a one-year hiatus due to the Covid-19 pandemic, Island Nature Trust and the PEI Liquor Control Commission are continuing its successful 'Let's Protect Our Island' campaign.
The collaboration now entering its fifth year runs from April 1st to May 18th with participating suppliers of beer, wine and spirits donating up to $1 from their sales of participating products at PEILCC retail outlets to Island Nature Trust. Signage promoting this initiative – including the featured products – can be found in all 18 PEI Liquor retail outlets across the province.
Island Nature Trust is committed to investing in the future of Islanders by working to protect natural landscapes in PEI. Since 2016, funds from the initiative have helped Island Nature Trust protect over 1,600 acres of forest, wetlands and coast in PEI. Islanders directly benefit from the ecological services that Island Nature Trust's natural areas provide with clean water, clean air and an environment resilient to climate change. As Island Nature Trust's property portfolio increases so does its costs for responsible land management, public trails stewardship, effective communication with Island communities and education and collaboration with user groups.
The Covid-19 pandemic has restricted public access to the outdoors while the lack of interaction with natural spaces in this time has impacted the public's physical and mental health. Two donations of properties in 2020 in Indian River and New Glasgow brings the total Island Nature Trust natural areas with existing trail systems to seven. This year's LCC funding drive will allow Island Nature Trust to maintain and steward our trails in addition to hosting education and engagement opportunities. As Islanders face another summer of restricted travel, this focus for the year's collaboration with the PEILCC will provide benefit to the people of PEI as well as the land.
Quotes
"I am glad that this initiative can continue," said Darlene Compton, Minister of Finance and Minister Responsible for the Liquor Control Commission. "The funds raised in this campaign with the Island Nature Trust will assist in their work preserving Island land now and for generations to come."
"The pandemic has restricted Islanders' access to the rest of the world but reintroduced us to the beauty in the landscape just outside our doors. Collectively, we have recognized the tremendous benefits that interacting with natural spaces have on our physical and mental health. Now there is an opportunity to invest in those lands that have kept us grounded in one of the hardest years many of us have experienced.
The contribution of this 5-year funding campaign with LCC to land conservation in PEI has helped us significantly accelerate our protection program. We are full of plans to make this summer a great time for Islanders to reconnect with the Island's beautiful natural landscapes." Megan Harris, Director of Conservation
About
Island Nature Trust is a membership-based, non-government, Canadian charity dedicated to land conservation in Prince Edward Island since 1979. We envision a future where P.E.I. has a network of protected, robust natural areas championed by knowledgeable, engaged Islanders.
Island Nature Trust envisions a network of protected natural areas across PEI sustained by the love and generosity of Islanders today for the enjoyment of Islanders and wildlife tomorrow.
Island Nature Trust:
Acquires land with representative natural ecosystems, through donation and purchase
Delivers numerous nature education programs to children and adults
Manages its properties to retain and restore their ecological values
Assists private landowners to manage and protect their own properties
Monitors and protect species-at-risk on the Island
Island Nature Trust owns or lease ­­­­5284 acres, almost all of which is designated under the PEI Natural Areas Protection Act (NAPA) and open to the public for natural space enjoyment.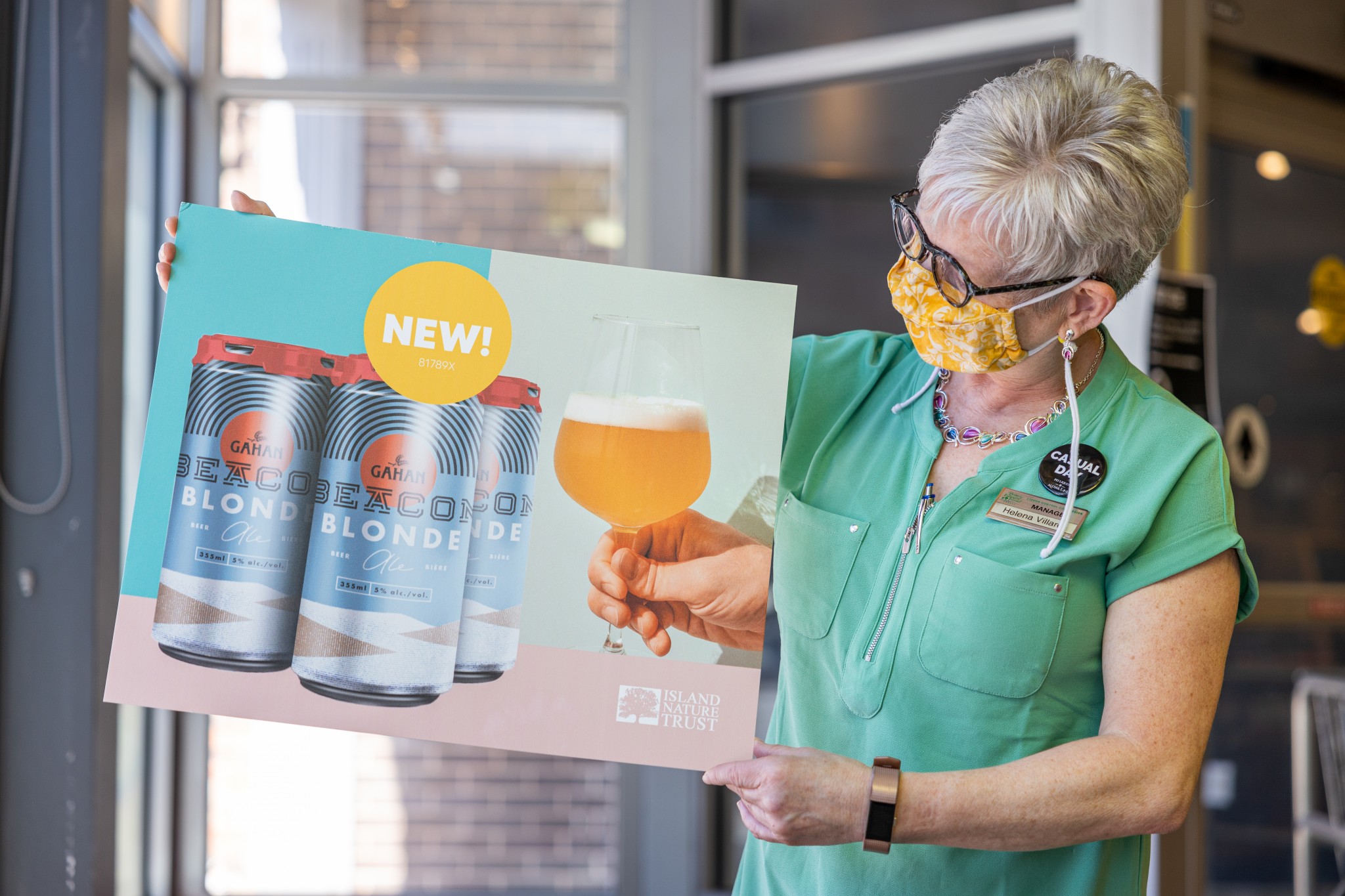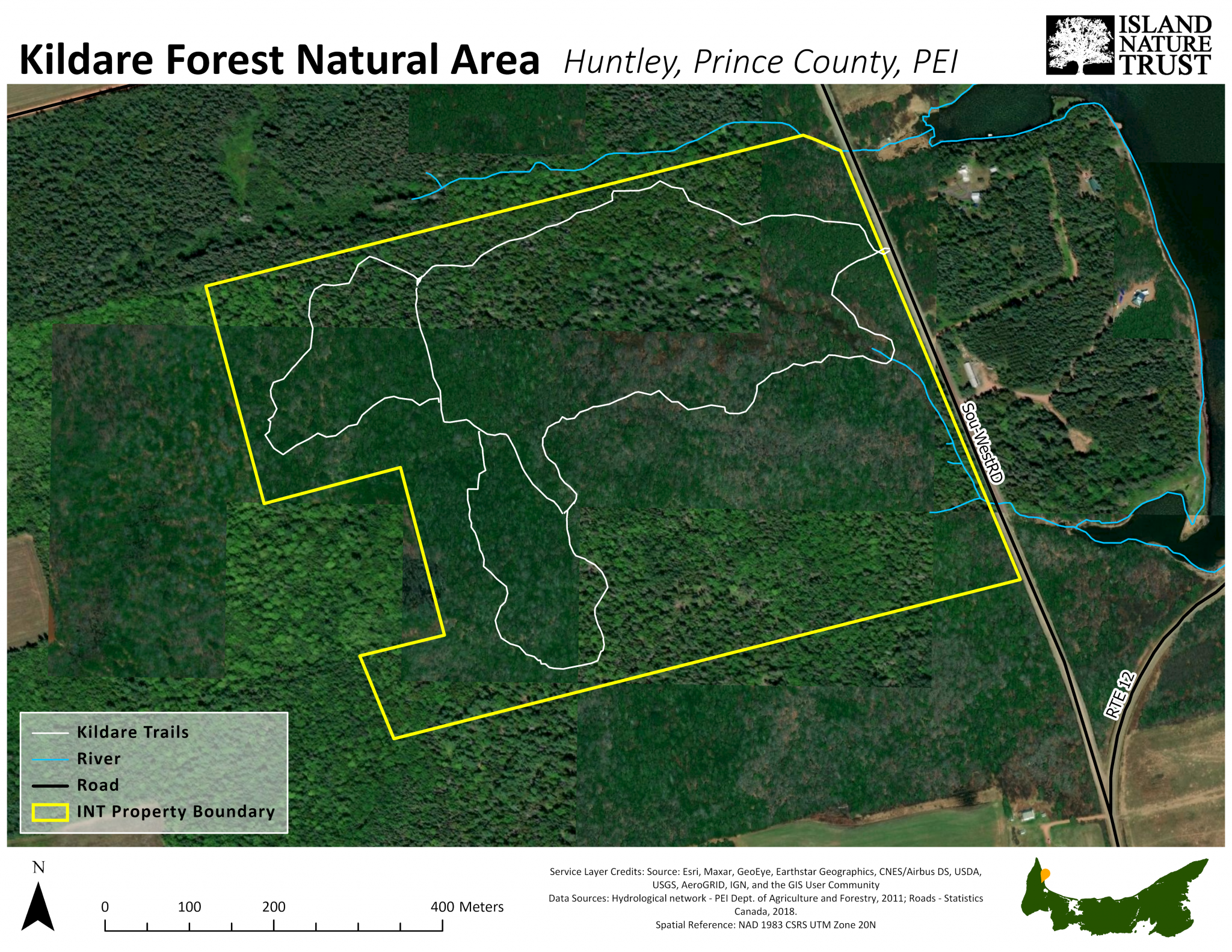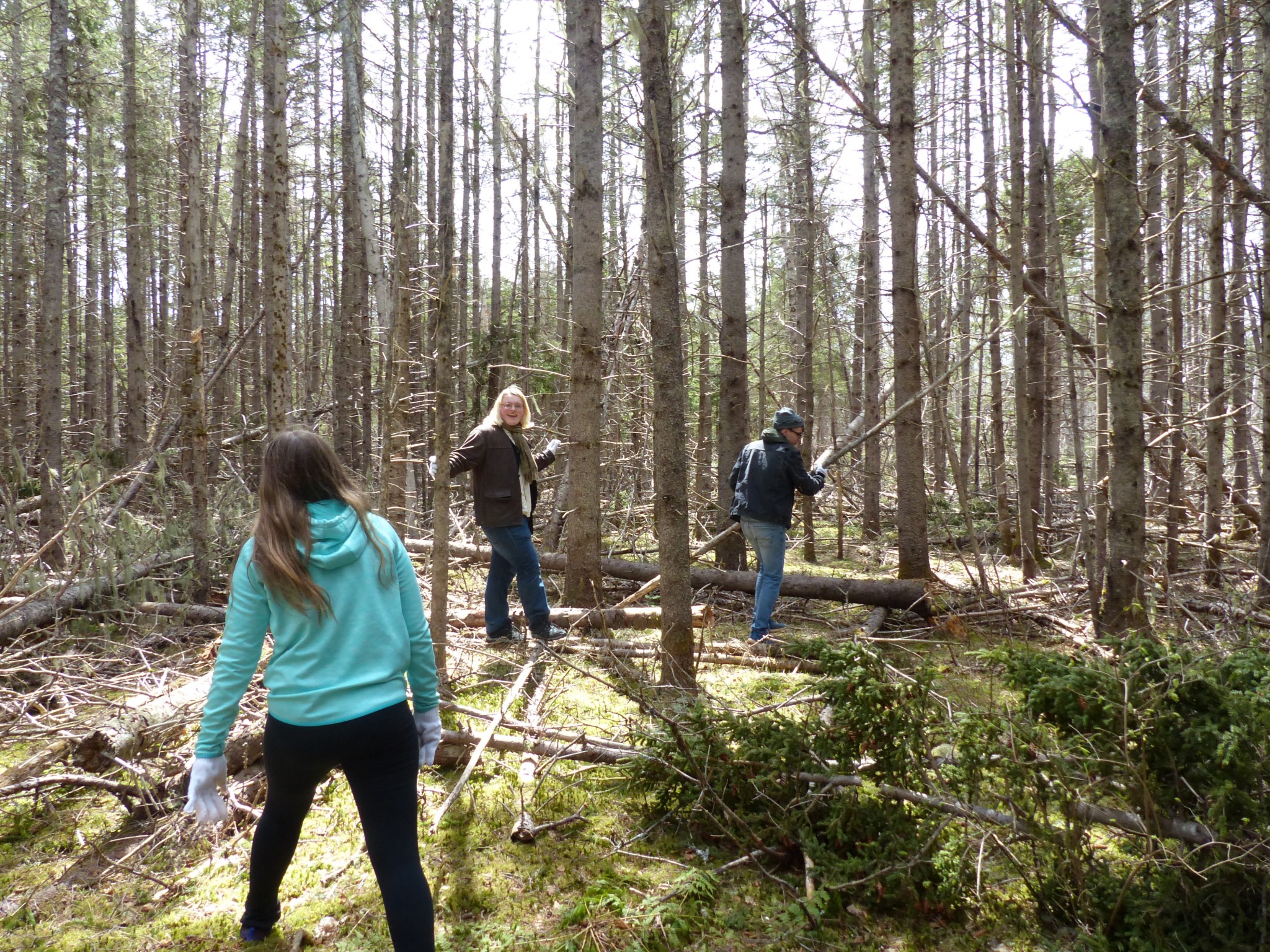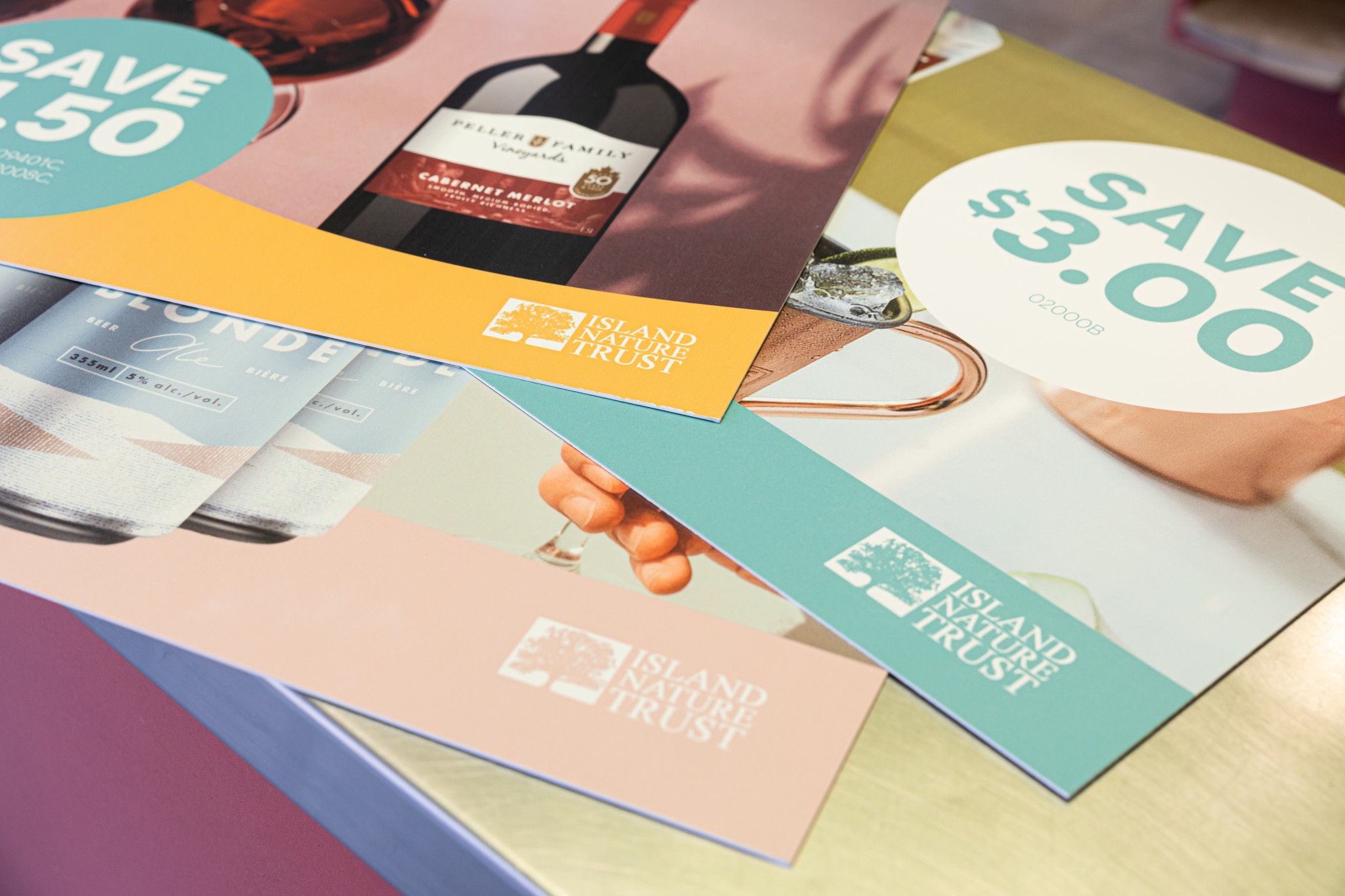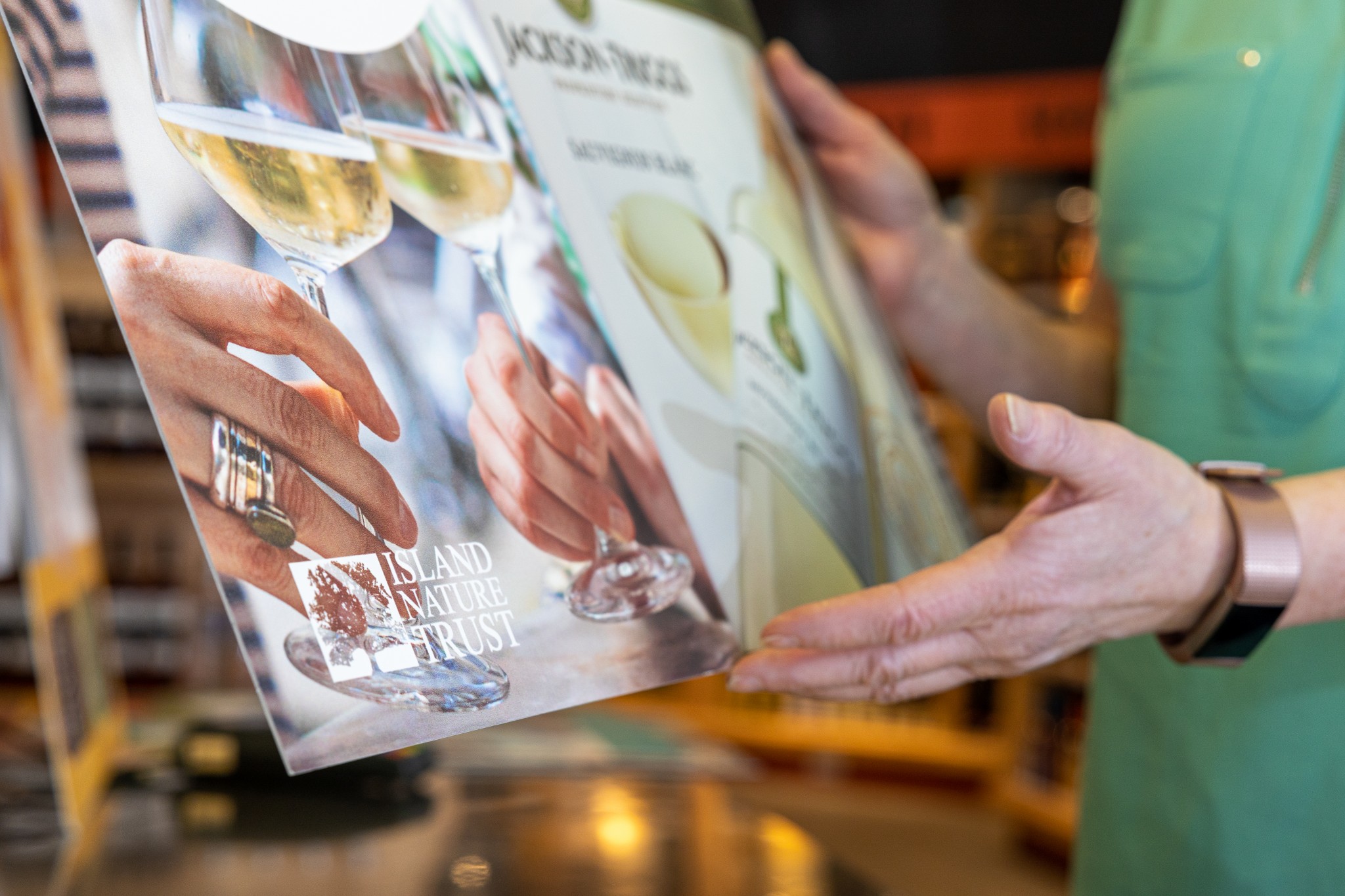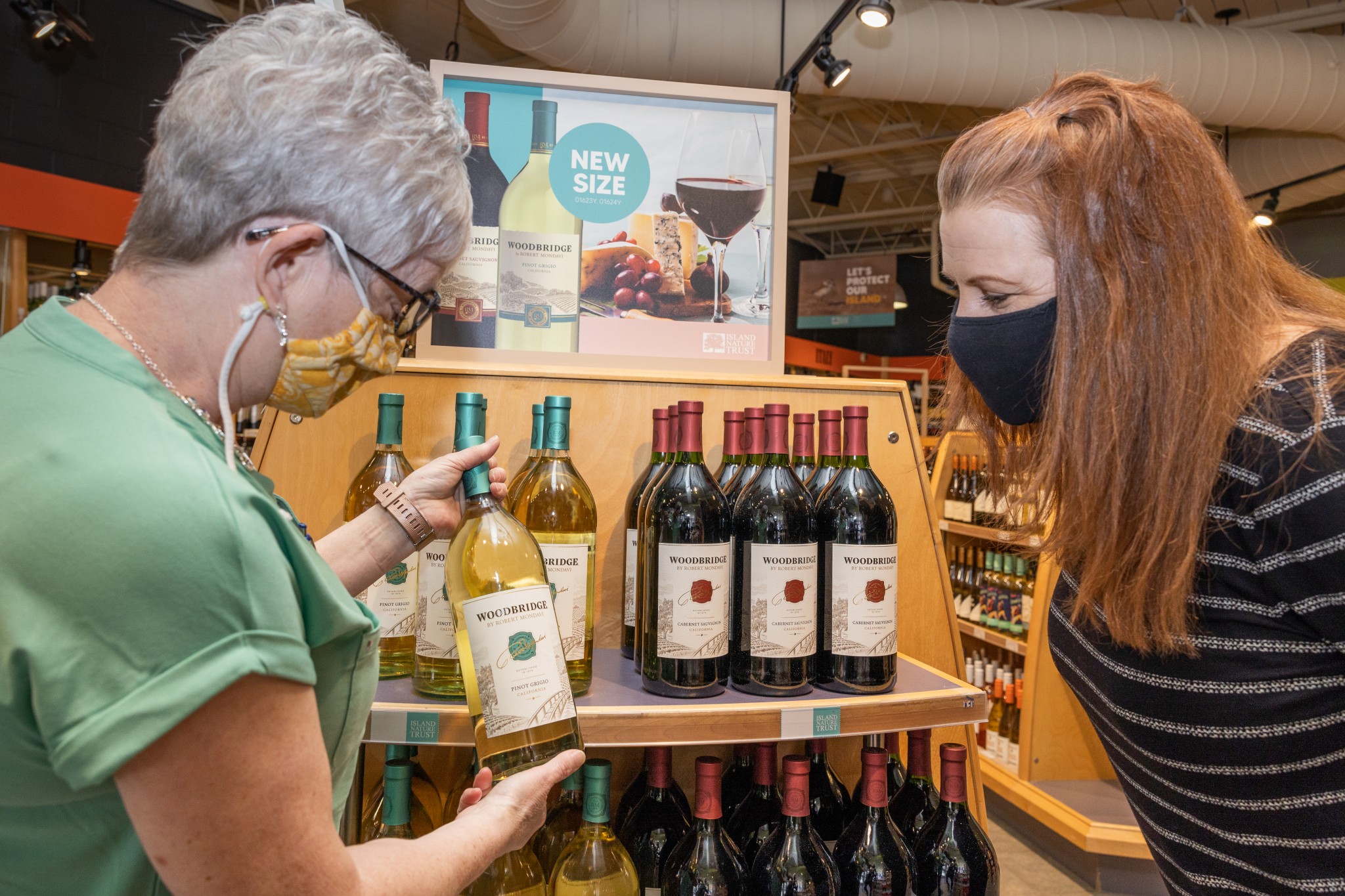 Island Nature Trust célèbre le printemps en renouvelant un partenariat de financement avec les magasins d'alcools
Après une pause d'un an en raison de la pandémie de COVID-19, Island Nature Trust et la Régie des alcools de l'Î.-P.-É. continuent leur populaire campagne « Let's Protect Our Island » (« Protégeons notre île »).
La collaboration en sera à sa cinquième édition du 1er avril au 18 mai. Les fournisseurs de bière, de vin et de spiritueux participant donneront jusqu'à 1 $ de la vente des produits désignés dans les magasins de la Régie à Island Nature Trust. Des affiches faisant la promotion de cette initiative, y compris les produits en faisant partie – seront placées dans les 18 magasins d'alcools de la province.
Island Nature Trust est engagé à investir dans l'avenir des Insulaires en travaillant à la protection des milieux naturels de la province. Depuis 2016, les fonds de l'initiative ont aidé Island Nature Trust à protéger plus de 1600 acres de forêt, de terres humides et de côtes à l'Île-du-Prince-Édouard. Les Insulaires peuvent bénéficier directement des services écologiques des aires naturelles d'Island Nature Trust, comme de l'eau et de l'air propres et un environnement résistant aux changements climatiques. À mesure que le nombre de propriétés foncières d'Island Nature Trust augmente, il est en de même pour les coûts relatifs à la gestion responsable des terres, à l'administration des sentiers publics, à la communication efficace avec les communautés insulaires, à la sensibilisation et à la collaboration avec des groupes d'usagers.
La pandémie de COVID-19 a restreint l'accès du public aux aires extérieures, et le manque d'interaction avec la nature pendant ce temps a eu des effets sur sa santé mentale et physique. Le don de deux propriétés en 2020 à Indian River et New Glasgow apporte à sept le nombre total d'aires naturelles avec réseaux de sentiers d'Island Trust Nature. Cette année, la levée de fonds de la Régie des alcools permettra à Island Nature Trust d'entretenir et de superviser les sentiers en plus de tenir des activités de sensibilisation et de mobilisation. Comme les Insulaires ne pourront pas encore voyager là où ils le veulent cet été, le but de la collaboration avec la Régie des alcools de cette année profitera aux terres et aux Insulaires.
Citations
« Je suis heureuse que cette initiative puisse continuer », a mentionné la ministre des Finances et ministre responsable de la Régie des alcools, Darlene Compton. « Les fonds recueillis dans la cadre de la campagne avec Island Nature Trust l'aidera à préserver les terres de l'Île pour aujourd'hui et demain. »
« La pandémie a restreint l'accès des Insulaires au reste du monde, mais nous a permis de redécouvrir la beauté des paysages qui nous entourent. De manière collective, nous avons reconnu les bienfaits incroyables de passer du temps en nature pour notre santé mentale et physique. Maintenant, il y a une opportunité d'investir dans les aires naturelles qui nous ont aidés à garder courage pendant l'une des années les plus difficiles que nombre d'entre nous ont connues.
La contribution découlant de cette campagne de financement de cinq ans avec la Régie des alcools pour la conservation des terres à l'Île-du-Prince-Édouard nous a aidés de façon considérablement à accélérer notre programme de protection. Nous avons plusieurs plans pour faire de l'été un temps idéal pour les Insulaires de redécouvrir les merveilleux paysages naturels de la province », a ajouté Megan Harris, directrice de la Conservation.
À propos
Island Nature Trust est un organisme de bienfaisance canadien non gouvernemental à adhésion voué à la conservation des terres à l'Île-du-Prince-Édouard depuis 1979. Island Nature Trust a pour vision un avenir où l'Île-du-Prince-Édouard a un réseau d'aires naturelles en santé protégées par des Insulaires engagés et avertis.
Island Nature Trust a aussi pour vision un réseau d'aires naturelles protégées partout à l'Île entretenues par l'amour et la générosité des Insulaires d'aujourd'hui pour les Insulaires et la faune et la flore de demain.
Island Nature Trust :
fait l'acquisition de terres ayant des écosystèmes naturels représentatifs, par l'entremise de dons et d'achats;
offre un éventail de programmes éducatifs sur la nature aux enfants et aux adultes;
gère ses propriétés pour préserver et restaurer leur valeur écologique;
aider les propriétaires fonciers privés à gérer et à protéger leur propriété;
surveille l'état des espèces en péril de la province et les protége.
Island Nature Trust possède ou loue 5284 acres, donc la presque entièreté sont désignés dans le cadre de la Natural Areas Protection Act (loi sur la protection des aires naturelles) de l'Île-du-Prince-Édouard et ouverts au public pour qu'il puisse en profiter.