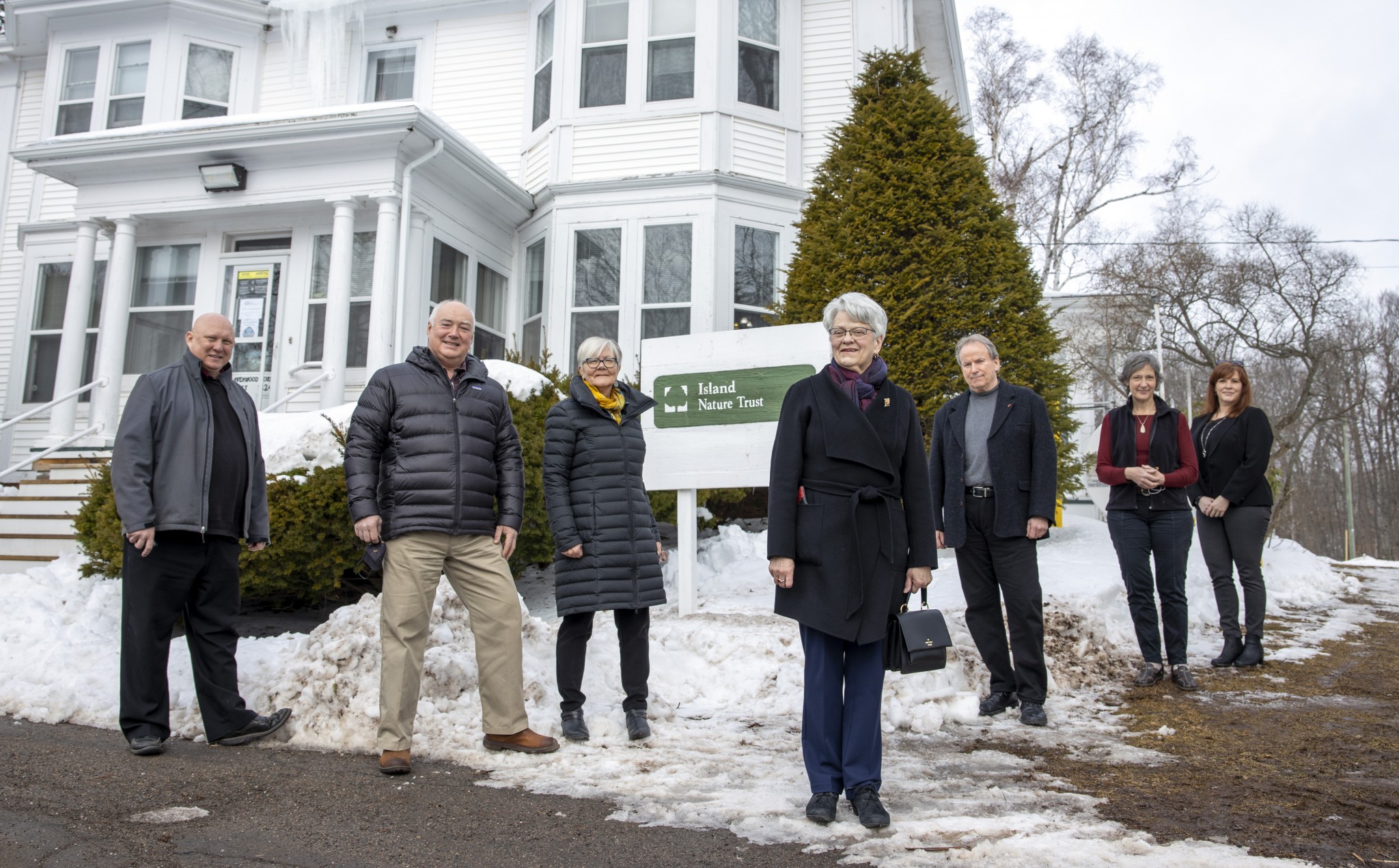 An interview with Lieutenant Governor of Prince Edward Island: Antoinette Perry
By Ben Russell – Communications Manager
The Lieutenant Governor of Prince Edward Island Antoinette Perry is a respected educator from Tignish and a proud Acadian. Before her retirement from teaching in 2009, she enjoyed a distinguished 32-year career at Tignish Consolidated Elementary School where she taught Music and French. She serves as an organist and church choir director at St. Simon and St. Jude Parish and as a co-coordinator of the Parish's Summer Organ Recital Series.
Becoming an honorary patron to Island Nature Trust made perfect sense to the Honourable Antoinette Perry. She recalls that from a young age 'environmental consciousness' was instilled in her while growing up in a small Tignish community. There she was exposed to a sentiment that resonates with her to this day – to respect each other and the environment we live in.
'I learnt to respect, that was the big thing. Respect each other and nature. Disrespect leads to discord and the undoing of things.'

Island Nature Trust. Honorary Patron – Lt.-Gov. Antoinette Perry
Antoinette's respect of nature was nourished by mentors such as her father and amplified by the wider community. Like many of her peers during the 60's, significant time was spent outdoors. The community had an intimate and functional relationship with nature. The family-owned general store was a thriving hub for community connections. Local people would stream in and out of the store discussing everything from 'the wildlife activity in the streams and ponds' to the 'messiness of beavers' It was a melting pot for discussion and storytelling. Crucially, Antoinette was being raised in an environment where nature was at the heart of community engagement.
The idea of respecting nature and leaving a soft footprint on the land was reiterated through the teaching of her father 'I would often accompany him to go trout fishing, picking blueberries and we never left a mess behind us'. She and her friends would spend most of their time on the beaches in the summer and members of her community took pride in cleaning up the coast of recreational and commercial garbage. They felt connected to these spaces and wanted to leave them the way they found them.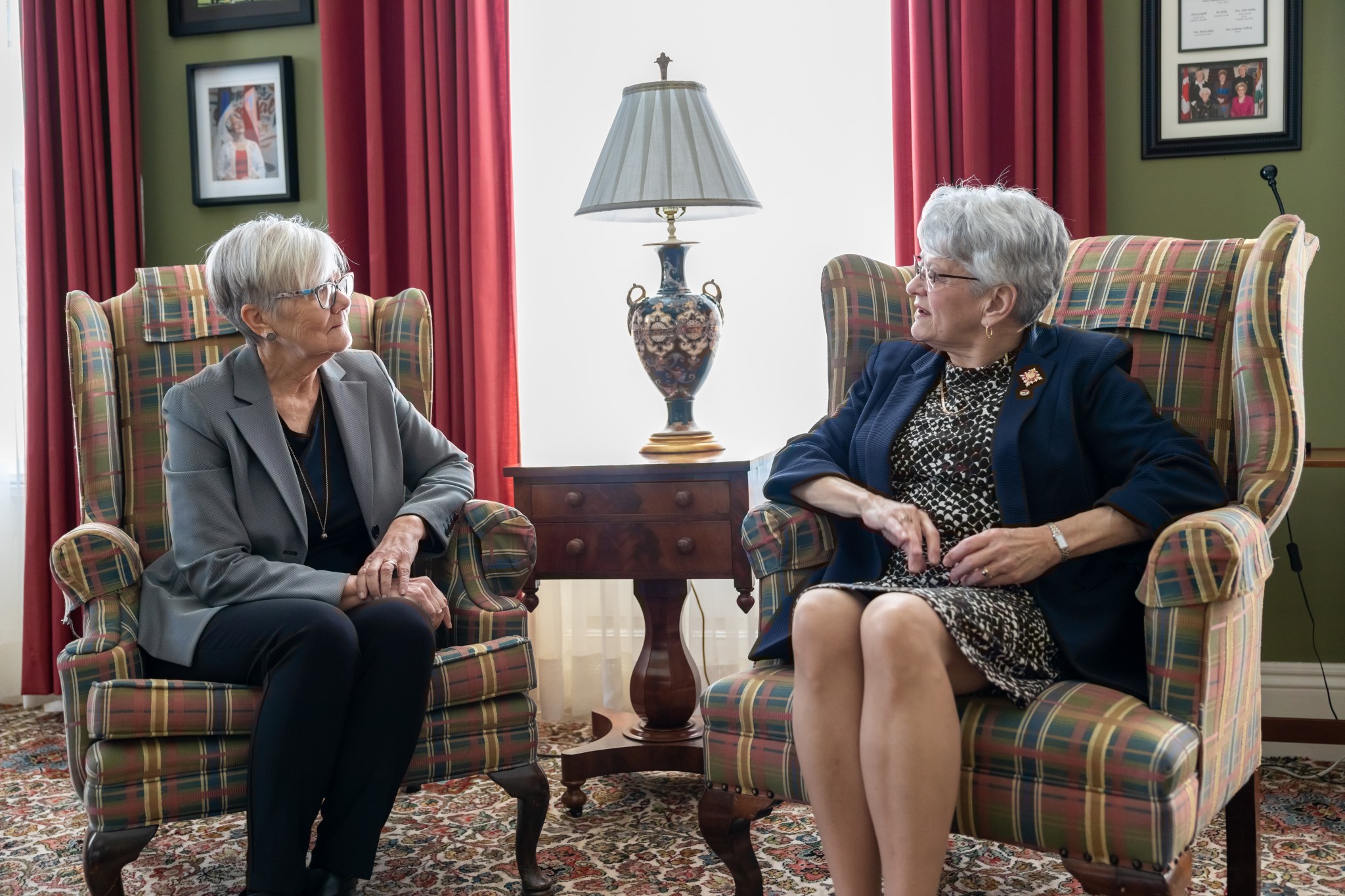 In the 1950s and 1960s Antoinette was a youngster and PEI was experiencing slow population growth as Islanders continued to leave the province in search of economic opportunities elsewhere. During this period Antoinette learned from adults in her locale about responsible citizenship and the importance of caring for the community amidst a period of economic decline. Her exposure to a conservation and outdoors club for youth was her first formal introduction to the rich world of Island ecosystems. She witnessed a marriage of social conscientiousness and mindfulness towards nature in providing a healthy community for both people and wildlife. Since hands-on learning was often framed by experiences and sharing knowledge within wildlife spaces, Antoinette was perceiving outdoor experiences through a conservation lens: "The sisters would take us outside and inform us. We would venture into the woods for our annual picnic in the Spring and would learn about the forests…. Of course, we would play cops and robbers there, but we also learned to appreciate and respect nature'. Antoinette was learning to interact with nature responsibly with plenty of room for enjoying it too. 'It's the old way of doing things. Help yourself to what you need but don't make a mess.'
Recently INT's membership informed us of the importance of educating people about Island conservation. A sentiment strongly shared by Antoinette:
'If you want the message to get out there, I firmly believe that education is the key. For example, if we look at the pandemic, Dr Morrison has kept us informed every step of the way. People respecting others by wearing masks is the same as people respecting our nature home and not destroying the nest.'
'If someone is ignorant to the fact that if you destroy a birds nest, there's no more birds….well then lets inform and educate them.'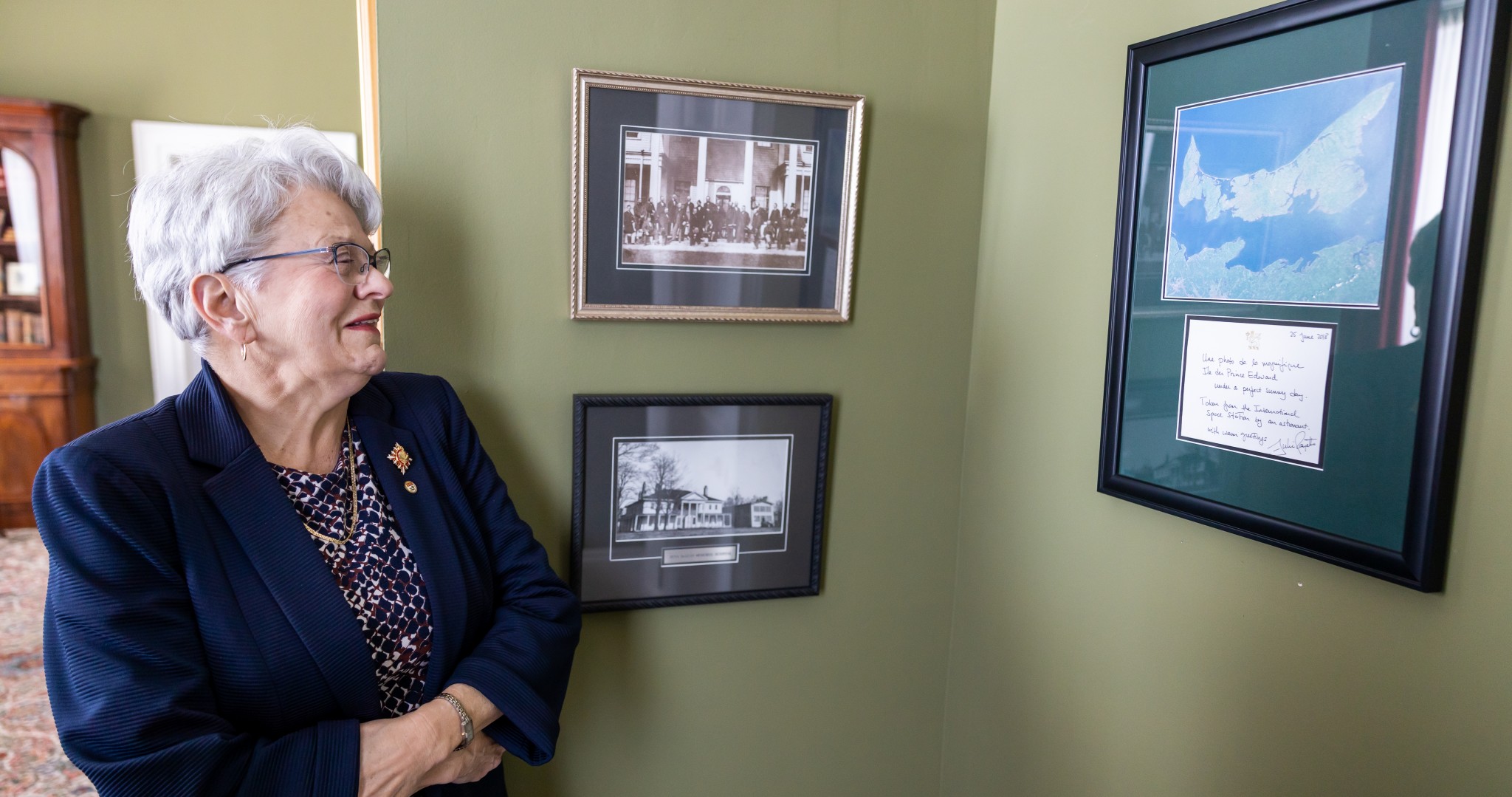 Regularly Island Nature Trust properties require restoration and the management of invasive species so that the natural area continues to be diverse. Once INT acquires land, the stewardship component necessitates reaching out to the community for volunteers in helping to protect these natural areas in perpetuity. Antoinette knows only too well the importance of preservation and restoration. She has seen firsthand the enriching experience and sense of ownership that individuals experience connecting to a community to realize a common cause. In 2011, she spearheaded her parish's organ restoration project which, thanks to her community's generosity, saw the majestic instrument restored to its original state.
'I knew nothing about the construction of the organ and I didn't understand the mechanics of it either. All I know is that I can play and get people to sing.'
The organ restoration project succeeded in raising $150K in four years thanks to the incredible generosity of the community.
The pandemic has helped us realize the healing qualities of nature to both mind and in spirit. Antoinette also experiences periods of her own personal restoration of spirit by connecting with her favorite place in the Island – the beach:
'My favorite pastime is walking the beach, that's my meditation spot and that's where I am closest to my creator. This is my spiritual realm and if I can walk on the beach no matter how out of sorts I may be, I can always find my center, my peace.'
We often overlook the positive impact of community during times of turmoil. Its power lies in sharing messages of awareness, resulting in a shared behavior that improves or protects our wellbeing and benefits us all. The pandemic is evidence that the Island's relatively small population compared to the rest of the country is a boon for collaborating to manage daunting challenges effectively within the community. As Antoinette reiterates, we have a responsibility to educate both new Island residents and youth about the fragility of our Islands natural spaces and the ecosystems that reside in them. People like Antoinette are a portal to this wisdom. The Trust is incredibly grateful to hear and share Antoinette's personal relationship with nature and we invite you to listen to the full interview with our president June Jenkins Sanderson on our brand-new podcast page.
Antoinette's motto is: 'Learn, connect, pass it on!'
Let us spread that message, together.