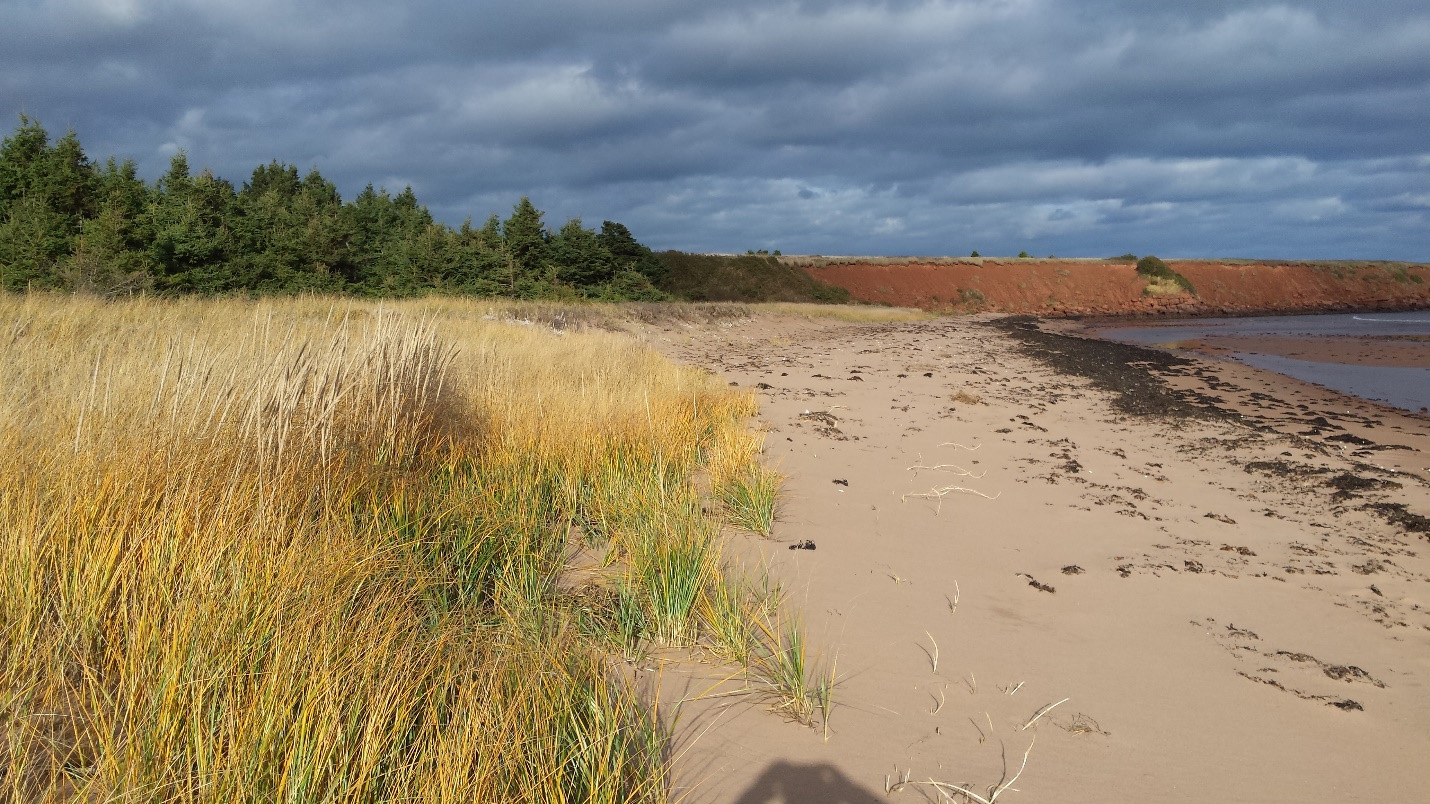 This beautiful yet fragile coastal headland will now be protected forever.
The peninsula, named Penny's Point Natural Area, is located within the Rollo Bay Wildlife Management Area and is on the south point at the mouth of Rollo Bay. It was transferred to Island Nature Trust for perpetual stewardship in December, through a most generous and thoughtful donation. Land donors Tom Welch, Anne Lambert and Nancy Willis were resolved to see this coastline remain in a natural state forever.
The 30 acre property serves as a natural coastal buffer for species-at-risk such as the Piping Plover.
The property is a highly significant sliver of the PEI coastline, which is under continued threat from erosion and wildlife displacement due to human encroachment. Penny's Point is part of the northeastern shoreline that hosts some of the best examples of sand dune and beach systems in the Atlantic Maritime ecozone.
Prince Edward Island has experienced high historic rates of habitat loss to agriculture and other development. Although natural forest cover is about 50%, remaining habitat patches are generally small, fragmented and degraded. The acquisition of this property will allow Island Nature Trust to conserve vulnerable beach-dune and coastal bluff ecosystems while restoring the land back to native coastal krummholz forest, dominated by the Island's red oak and other native hardwoods. The sandstone bluffs exceed 10m in height and may provide suitable habitat for burrow occupants such as threatened bank swallow, in addition to belted kingfisher. The beach-dune area within and immediately adjacent the property's southeast corner is identified as critical habitat for endangered piping plover.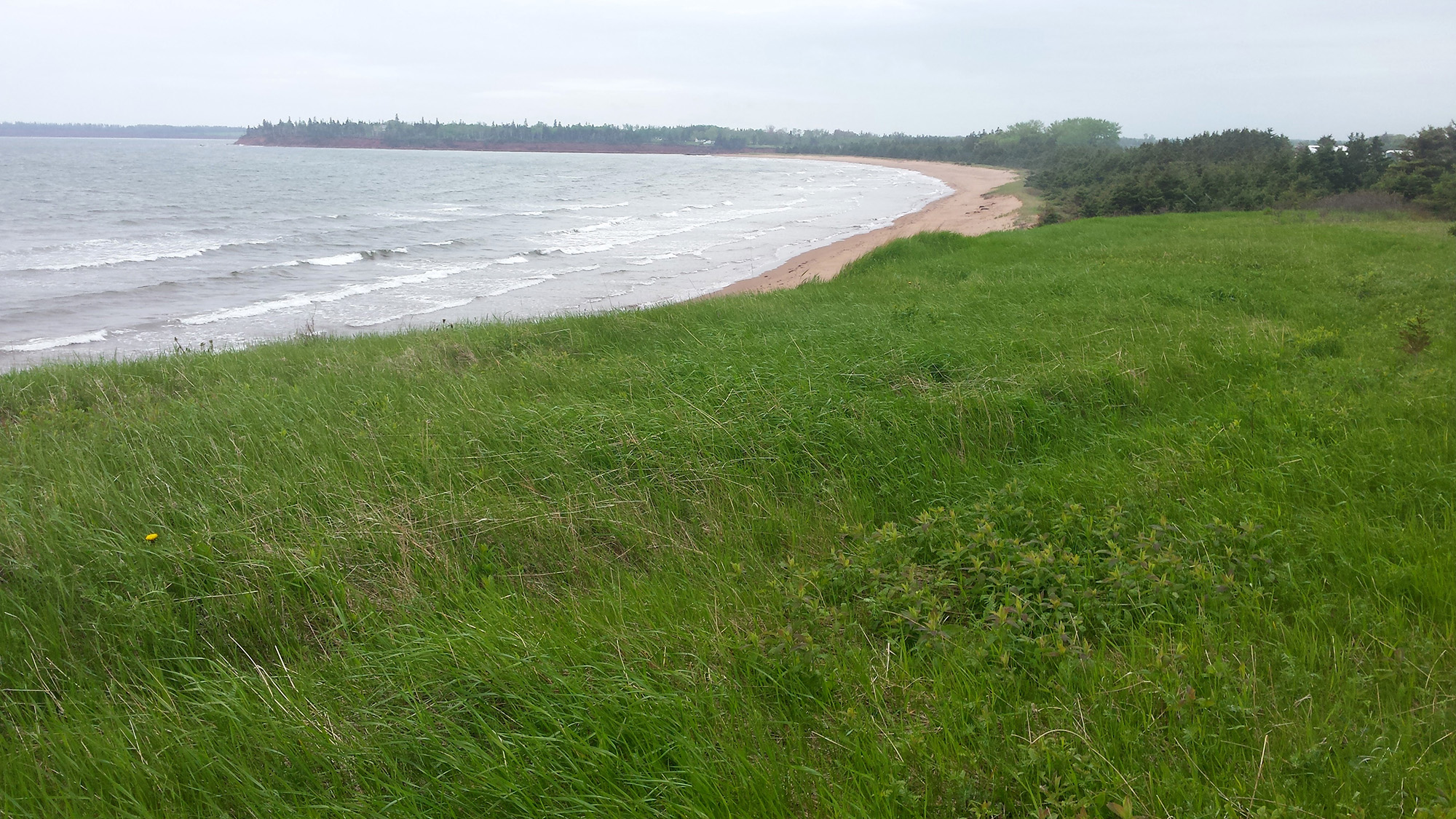 The Atlantic Maritime ecozone is characterized by mixed-wood Acadian (Wapan'ekati) forests, sand dunes, and coastal islands. These systems, combined with ocean waters that, during the summer, are the warmest ocean waters in Canada, make them ideal recreational sites.
"PEI's multi-hued coastline is a dynamic and wild natural boundary between land and sea. Our ability to retain pockets of shore in a natural state translates directly to a healthier, more robust ecosystem that will provide for wildlife and people alike long into the future." – Megan Harris, Executive Director Island Nature Trust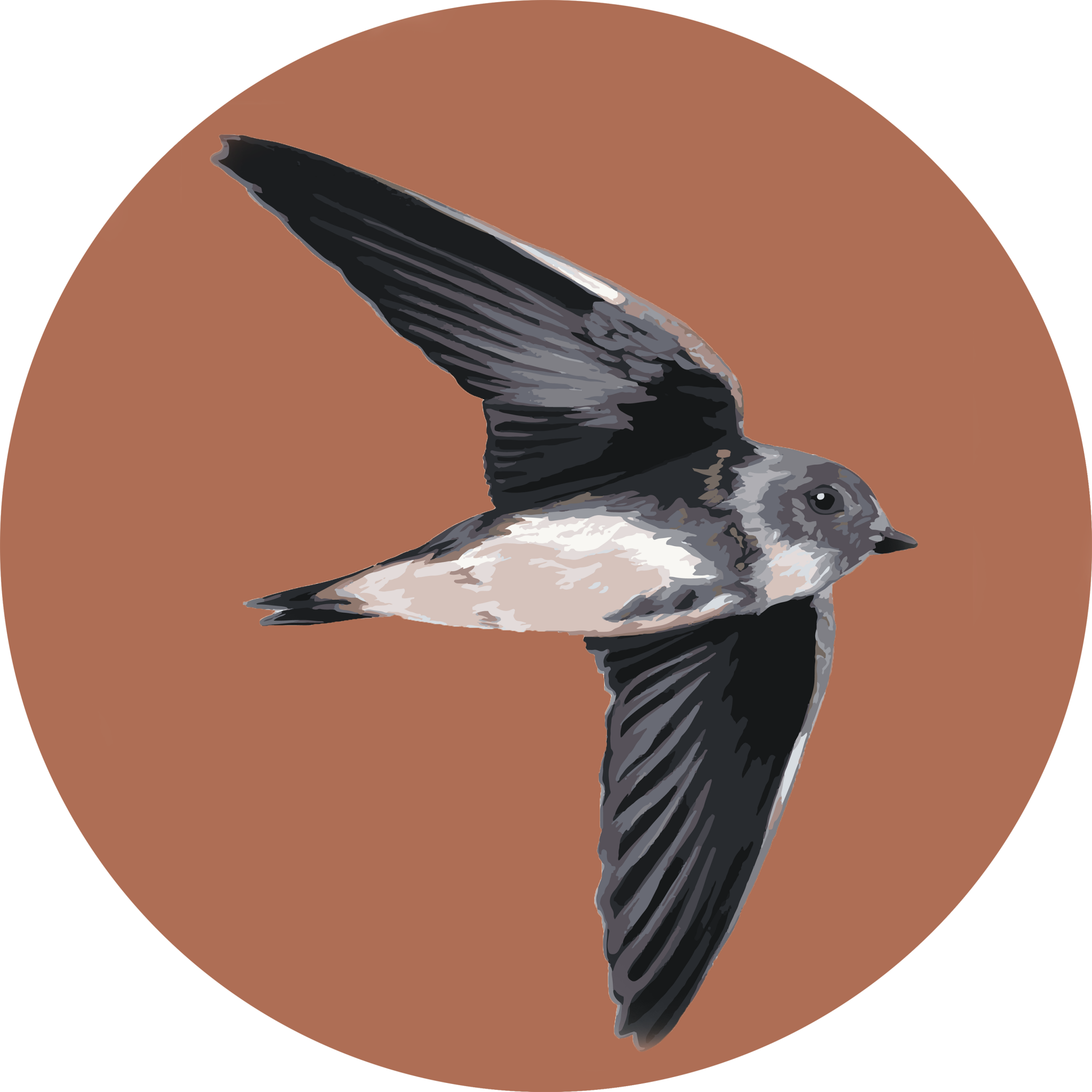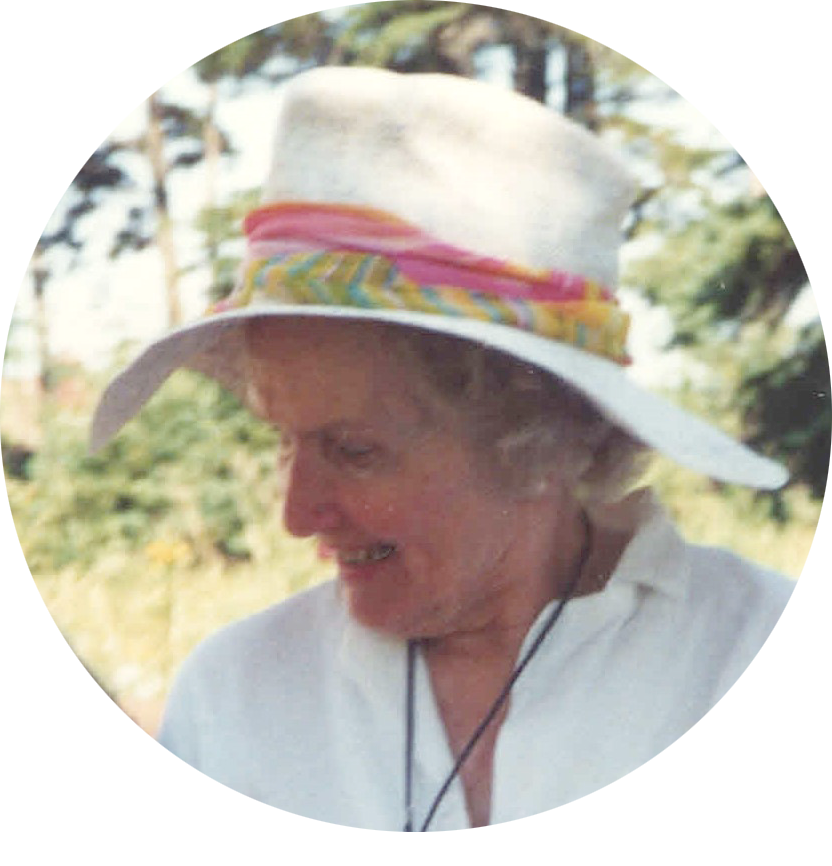 Familial bonds: Saving a small but important patch of coastal wildlife
Tom Welch, originally from Toronto watched his family's love of PEI coastal wildlife flourish over the years as they vacationed to Fortune Bridge every summer starting in the 1950's.
Tom and his three siblings enjoyed many ecounters with the Island's coastal wildlife. They would often creep through coastal forest that existed before it was cleared for farmland, to watch from high ground the seals sunbathing on the Rollo Bay sand bars at low tide.

The 30 acre Penny's Point Natural Area is named after land donor Tom Welch's mother Jane Coyne, who was fondly known as 'Penny'.
"Penny would have been thrilled to know that the headland is now protected forever. We spent 60 years travelling to Fortune and she loved the area so much. She was concerned about the looming threat of development since our family observed first-hand the surrounding area being steadily built on over the decades." – Tom Welch
When Tom was given the opportunity to purchase the property from a local farmer after decades of forming a close connection to the area, he jumped on it. Tom, along with his wife Anne and additional land donor Nancy Willis, are thrilled to entrust Penny's Point to Island Nature Trust to conserve it in perpetuity.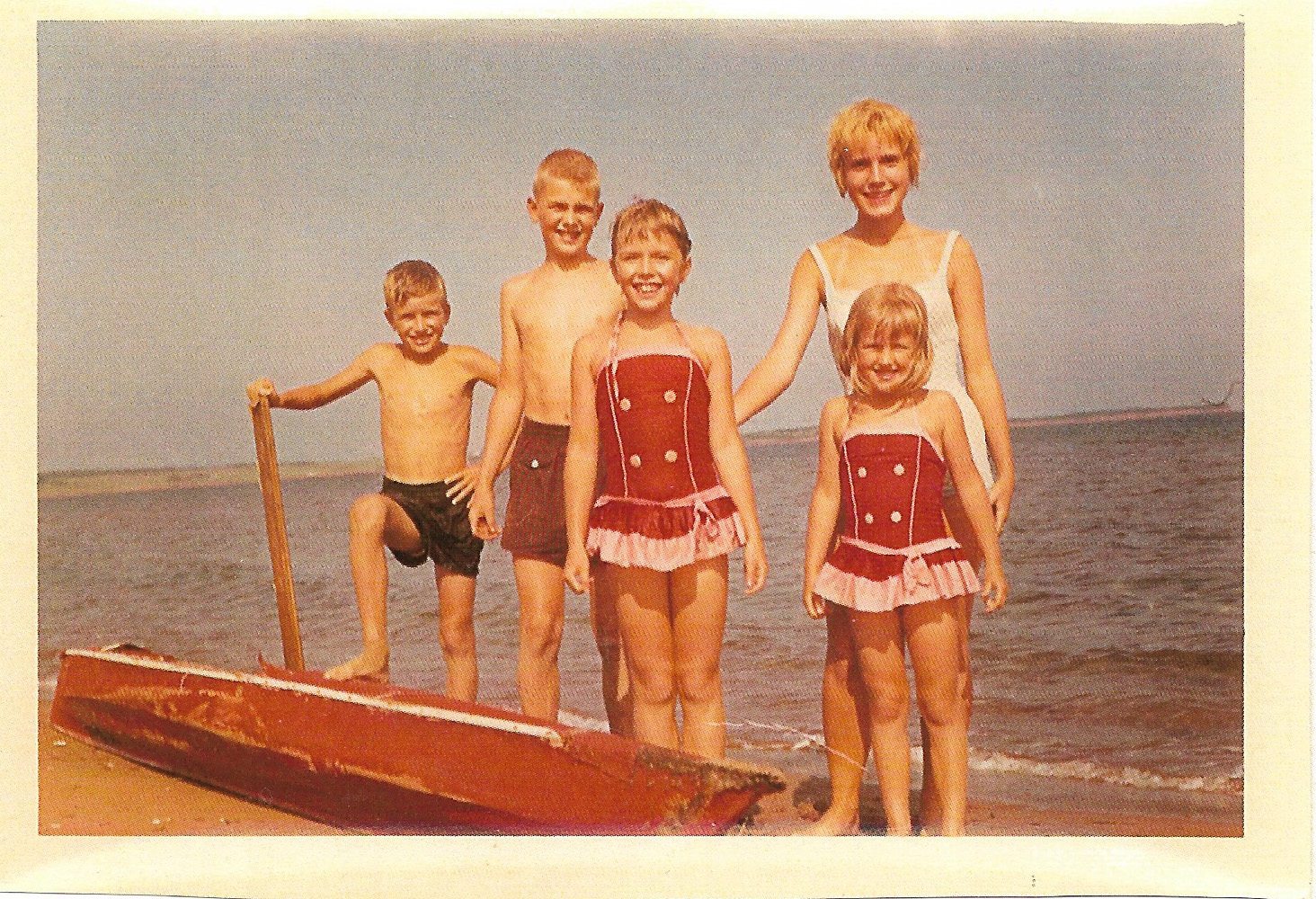 The story of the Welch family's deep relationship with the peninsula, their experiences with the wildlife they were destined to save and INT's vision for stewarding the Natural Area will continue in our upcoming March newsletter.
Subscribe below to ensure you receive a digital copy in your inbox. Or better still, why don't you become a member and support INT in its mission to acquire, protect and connect many more natural spaces together?
---
This project has been made possible by the land donors, stewardship donations from generous Islanders and funding from the ECHO Foundation and by the Government of Canada through the Natural Heritage Conservation Program, part of Canada's Nature Fund.