Island Nature Trust depends on the generosity of Islanders, Island businesses and other conservation-minded people and organizations to raise funds for all of our operational, land acquisition, stewardship and project expenses. Please join us on our journey toward these important conservation goals!
For those considering a donation of land please refer to the Conserving Land page.
For those wishing to volunteer with Island Nature Trust, please refer to the Ways to Learn & Participate page.
Donations of Cash and Securities
Donations of Cash
Island Nature Trust depends on the generosity of like-minded individuals and organizations for all aspects of our day-to-day work. We are grateful for your donations of funds, which you are free to direct to specific needs and for which we can issue a charitable tax receipt. Some of the most pressing needs are:
Land acquisition – for every donation of land, we must secure funds to cover appraisal and legal fees, sometimes survey and subdivision, and also a contribution to our Stewardship Fund. Where we are purchasing a property, there is the cost of the purchase to fundraise
Land stewardship – with over 8,000 acres in 66+ natural areas, we have annual costs associated with monitoring and maintenance, including forest diversification (through tree-planting, plantation management or gap creation), garbage clean-up, invasive species control and biodiversity research
Wildlife programming – we support long-term monitoring and stewardship programs for species-at-risk, including piping plover, bobolink, barn swallow, Canada warbler and olive-sided flycatcher. These programs are heavy on staff time and training, as well as travel costs
Operational – keeping the lights on for a small charity is increasingly costly. Office rental space, audit costs, computer and communications expenses are all rising. Often these types of real costs are not eligible expenses for project-based funding from philanthropic foundations and so we must look elsewhere to cover them.
We can accept cash, cheques, credit cards, money orders or E-transfers. You may also opt to donate monthly via credit card, a monthly debit from your bank account or from the comfort of your home via donation page. Receipts are automatically sent to your email address. Please get in touch with us to find out more.
Make a tribute or general donation
---
Legacy Gifts of Cash & Securities
Sometimes it can be difficult to set aside funds when your annual expenses remain uncertain. If your circumstances allow, you may wish to consider leaving a legacy gift to Island Nature Trust in your will (bequests) or donating securities.
Bequests and In Memorium donations are automatically directed to two legacy investment funds, our Endowment Fund or our Stewardship Fund. These investments provide long-term financial security for Island Nature Trust by growing funds to support future operational, acquisition and land management costs. As required by Canadian Land Trust Standards and Practices, the capital in these funds remains in place while a portion of the income generated each year can be withdrawn to cover expenses.
Securities may also be directed to either or both of these long-term investment funds. In addition to receiving a charitable tax receipt for the value of the shares, this type of donation is exempt from capital gains tax.
Please get in touch with us if you would like to find out more. We can provide information on tools and resources that might help you decide what option is best for you. We also have a template to assist your lawyer in framing the language for a bequest in your will.
---
US Donations
Thanks to a partnership with American Friends of Canadian Conservation (American Friends) you can help us protect this special part of Canada with a contribution of cash or securities, and receive a tax benefit in the US.
Support our work in one of the following ways:
Donate online at American Friends secure site using your credit card if you want to make a one-time contribution, or you can set up a recurring gift
Donate stocks, bonds or mutual fund shares to American Friends to avoid US capital gains taxes while receiving a tax deduction for the current value of your securities. Contact Sandra Tassel at 360-515-7171 or tassel@conservecanada.org for instructions
Mail a check (in US funds) to:
American Friends of Canadian Conservation
336 36th Street #717
Bellingham, WA 98225
Print, fill out, sign and send a Grant Recommendation with your check to request that American Friends use your donation to make a grant to Island Nature Trust. The language in the recommendation is necessary for your gift to be tax deductible in the US.
Thank you for your support of Island Nature Trust through the partnership with American Friends!
---
Corporate Sponsorship
Island Nature Trust is seeking corporate sponsorships from a small number of local businesses that share an interest in the environment and promote a strong set of social values. Corporate social responsibility (CSR) figures prominently in a growing number of businesses globally, and many local companies have risen to the challenge. Land conservation is everyone's business and Island Nature Trust appreciates the strides many of you have taken to be more active and aware of the fragility of our beautiful Island home. Featured here are the local companies that have committed to supporting Island Nature Trust in our work. If you would like to be considered as a corporate sponsor, please get in touch. Our sponsorship packages can be viewed here.
---
Sekisui Diagnostics

Sekisui Diagnostics is an international corporation that focuses on developing assays and diagnostic instrument solutions used across the globe in hospitals and medical facilities. Sekisui has a strong CSR policy with a focus on environmental sustainability and engaging with like-minded groups in the communities where they operate. Sekisui and their local and North American staff have been volunteering with Island Nature Trust since 2016. Together, Sekisui and Island Nature Trust have conducted beach cleanups and planted hundreds of trees and shrubs in natural areas across Queens County. In 2018, Sekisui became our very first Woodland Steward through Island Nature Trust's corporate sponsorship program! They have adopted the Jenkins Complex Natural Area in Mount Albion, PEI. We look forward to working with Sekisui in years to come as we continue to manage and restore our Jenkins Complex Natural Area. Stay tuned for a big celebration coming up in Summer 2019!
---
Maritime Electric

Maritime Electric has been delivering electricity to Islanders since 1918. They are an indirect, wholly-owned subsidiary of Fortis Inc. Their CSR policy includes a strong commitment to environmental responsibility and stewardship. Since 2010, Maritime Electric has supported Island Nature Trust's monitoring and stewardship of the endangered piping plover on PEI beaches. With 60 beaches to monitor and a long summer nesting season for this small shorebird, staff and travel budgets are always stretched in the program delivery for this species-at-risk. The financial assistance of Maritime Electric has been critical in maintaining a high standard of monitoring and protection for almost a decade. We are so grateful for their consistent and loyal support!
---
---
American Friends
Prince Edward Island has long enjoyed a strong bond with many regions of the United States. Historically, many families had members traveling back and forth to Boston or elsewhere on the U.S eastern seaboard for work. Those family ties often remain, with cousins, grandparents or other relations on both sides of the border. The Island has also long been a draw for Americans wanting to get away from it all for the summer holidays. Currently, American ownership in PEI is a little more than 3 % of all land.
Island Nature Trust can provide some tax benefits to Americans who want to support our conservation work through donations of land, securities or cash. Since 2018, we are a grantee and partner with American Friends of Canadian Land Trusts. This American charity is able to provide American taxpayers with charitable tax receipts that can be applied to their U.S. income. To find out more, please contact us or American Friends of Canadian Conservation. You can also find a helpful guide to cross-border conservation on our Resources page.
---
Other Ways to Give
In-Kind Support
In addition to cash donations or supporting through volunteering, Island Nature Trust can sometimes use in-kind donations of materials or services. Here is a list of our current needs:
Timber and hardware for boardwalk in our Jenkins Natural Area
Partial support towards a parking lot in the Jenkins Natural Area
Landscape photography or drone footage for our natural areas
T-shirt printing for our volunteer guardians
Phillips Agri Services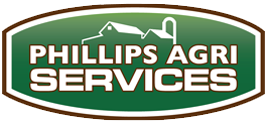 Phillips Agri Services have your bird feeding needs covered with a wide array of seed, suet and nectar feeds as well as many beautiful feeder options available! And a portion of all wild bird seed and feeder sales, year round, is donated to Island Nature Trust. Since the partnership was established in 2007, Phillips Agri Services has donated nearly $100,000 to help our conservation initiatives! Please support this local business that is giving back in such a tremendous way!